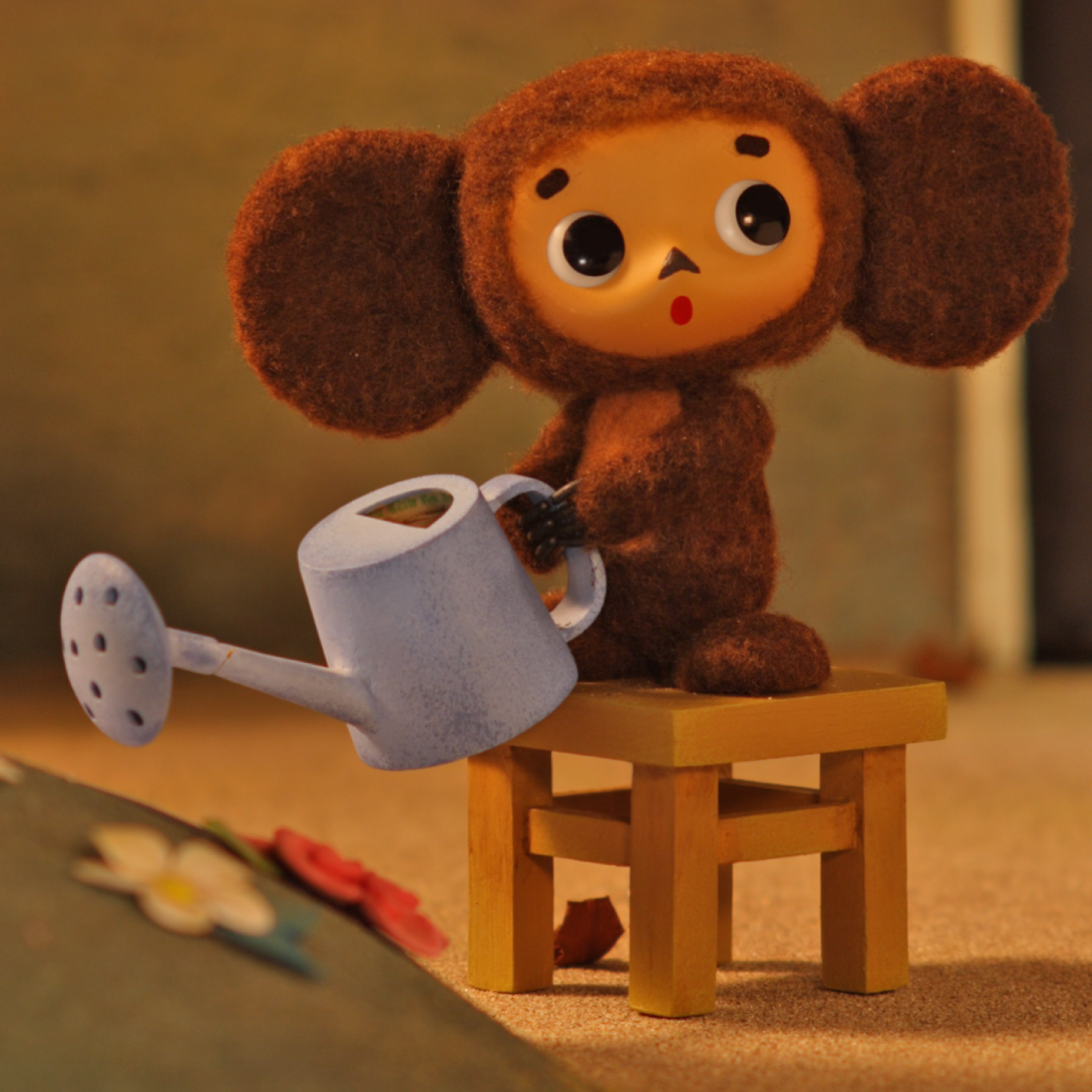 Cheburashka, the favorite cartoon hero of adults and children, whose life began with fantasy and pen by Eduard Ouspensky, returns with new stories and old friends – crocodile Gena, girl Masha, Old Woman Shapoklyak.
Over the full-length film (80 minutes), an international team of animators led by Japanese director Makoto Nakamura worked.
The new "Cheburashka" is a cartoon of three stories: "Cheburashka and Circus", "Cheburashka Goes to the Zoo" and "Tips of the Shapoklyak". The prologue is the story of the appearance of Cheburashka in a box of oranges, his acquaintance with the crocodile Gena and finding friends.
The story is based on the legendary Soviet cartoon "Crocodile Gena" (1969).
"Cheburashka" is a tribute to the international animation team of the Soviet cartoon Roman Kachanov and Anatoly Shvartsman. The main task for the creators was to preserve the authentic manner of the puppet film.
In order to preserve the spirit of the legendary Soviet cartoon, all the dolls and scenery were recreated anew: the plastic, facial expressions and voices of the heroes were reproduced with maximum confidence. Consultants from Russia and Belorussia were specially attracted; Mikhail Aldashin and Mikhail Tumelya became art directors of the film.
The hard work on "Cheburashka" lasted 6 years.
Director Makoto Nakamura deliberately made a choice in favor of puppet animation, rather than a more simple way of performing computer graphics. According to him, "in the puppet animation there is a special unique charm, and unlike computer graphics, dolls are real-life things that animators breathe" life "by moving them, which is why they are perceived differently on the screen."