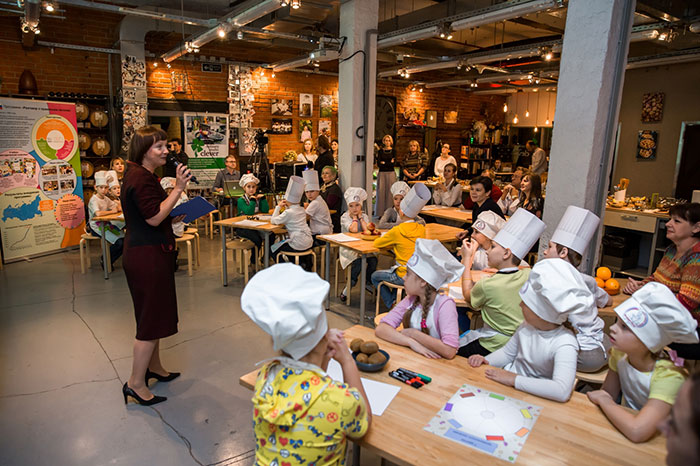 Every year on the 20th of October the International Day of Cooks is celebrated around the world. This day was widely celebrated in Moscow culinary studio Clever.
Here gathered students of the Moscow school number 460. The guys are participants of the training program "Talk about nutrition", developed on the initiative of the company "Nestlé Russia".
Together with journalists and bloggers, schoolchildren made a real culinary journey. They got acquainted with traditional dishes from different countries, and also tested their knowledge of proper nutrition.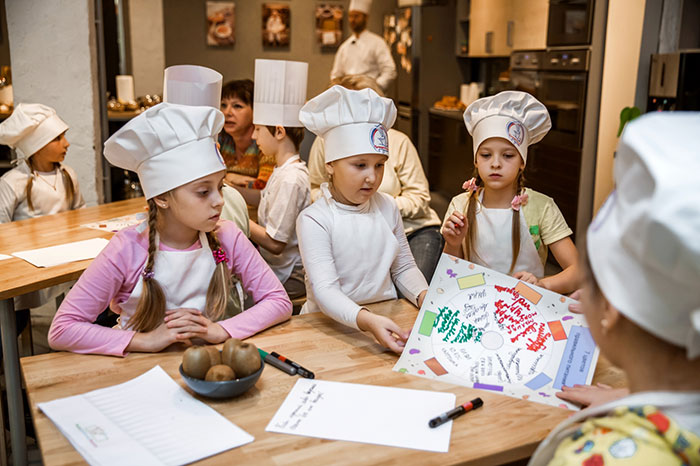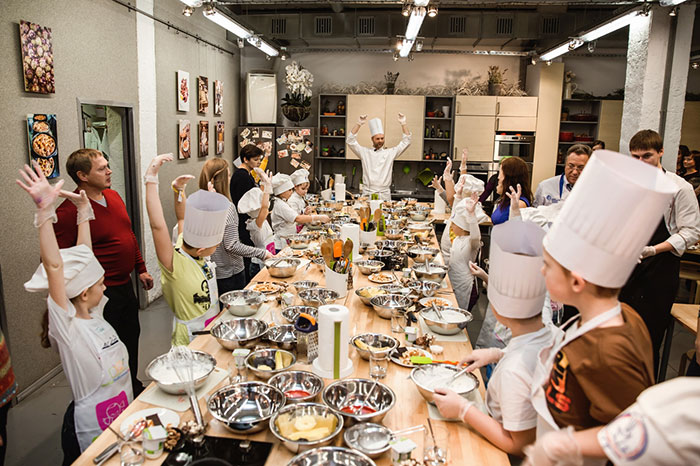 The study of the theory turned out to be extremely fascinating: young guests watched funny videos with songs and riddles and guessed their favorite national dishes in different countries. Then, having learned the basic rules of healthy eating, the guests of the studio got down to business.
Under the guidance of Nestle Professional brand chef Mikhail Liska, the master class participants learned how to cook a classic English dessert – fruit treifl.
Despite the fact that the cooking process was accompanied by games and entertainment, the dish was a success. The work of the participants was evaluated by the jury, which was headed by the President of the National Culinary Association of Russia, Viktor Belyaev.
Participants shared their joy with friends from Belarus. This became possible thanks to a teleconference with a studio in the city of Stolbtsy.
There, in parallel, the same "dedication" to the students of the culinary school took place.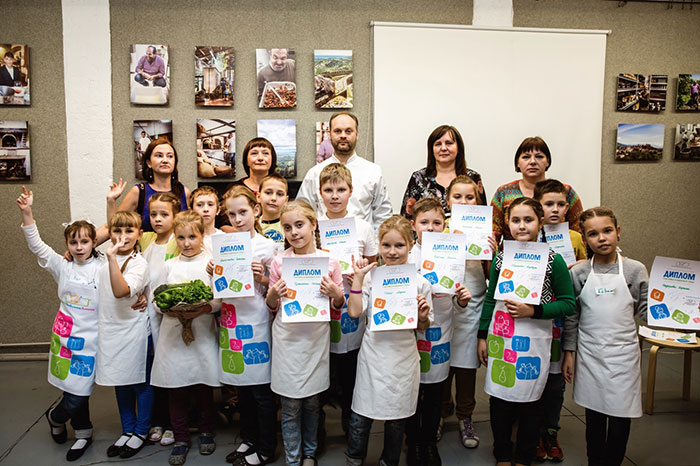 Cooking an appetizing dessert clearly demonstrated that healthy food can be very tasty. So, the participants in the program "Talk about proper nutrition" could only complete the master class with a joint tea party.
"Talk about nutrition" – an educational program for children, designed to create a culture of healthy eating. The program is initiated by the Nestlé Russia company. The program was developed at the Institute of Age Physiology of the Russian Academy of Education.
The program has been working in schools and kindergartens of Russia since 1999. Now more than 1.1 million students from 52 regions of Russia take part in it annually.