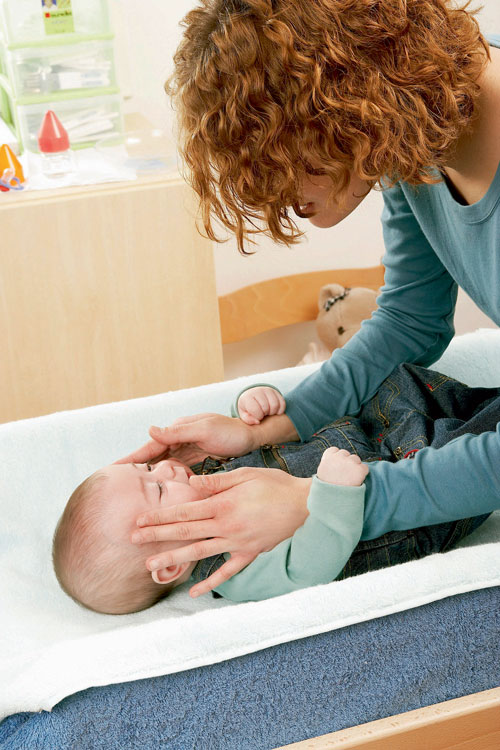 1. Consider whether a little is hungry, wet or not, whether his loud sounds, light, cold or heat bother him. It often happens that babies cry in the evening.
Such a "discharge" helps them to get rid of the burden of daytime impressions. Help him to relax by stroking his temples in a circular motion, then rising upwards, from the forehead to the top of the head.
Do not be afraid to seize a spring – it is not as fragile as it seems!
2. If the baby is worried about colic, he has little legs and can let the little ones go. To help the little one, massage him: put him on his back and put him on so that he feels comfortable. Stroking the abdomen, moving clockwise.
Well, if you focus on the lower abdomen: it will have a beneficial effect on the work of the large intestine, and the child will feel better. If the baby has diarrhea, move counterclockwise.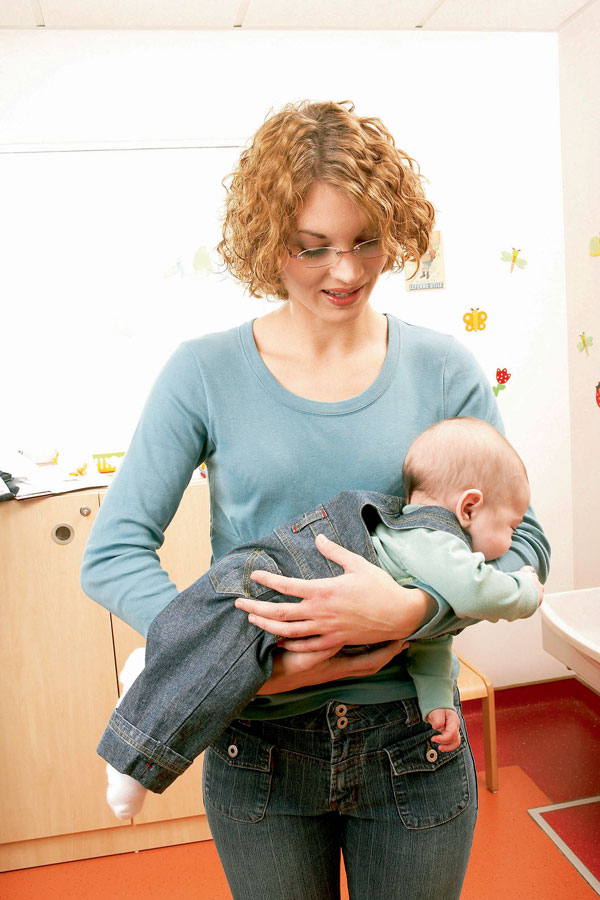 3. Another option is if the baby is awake at the moment of crisis. Put it "riding" on your arm, so that the legs are hung down on both sides.
The stomach of the small should lie on your palm – it will slightly press on the problem area.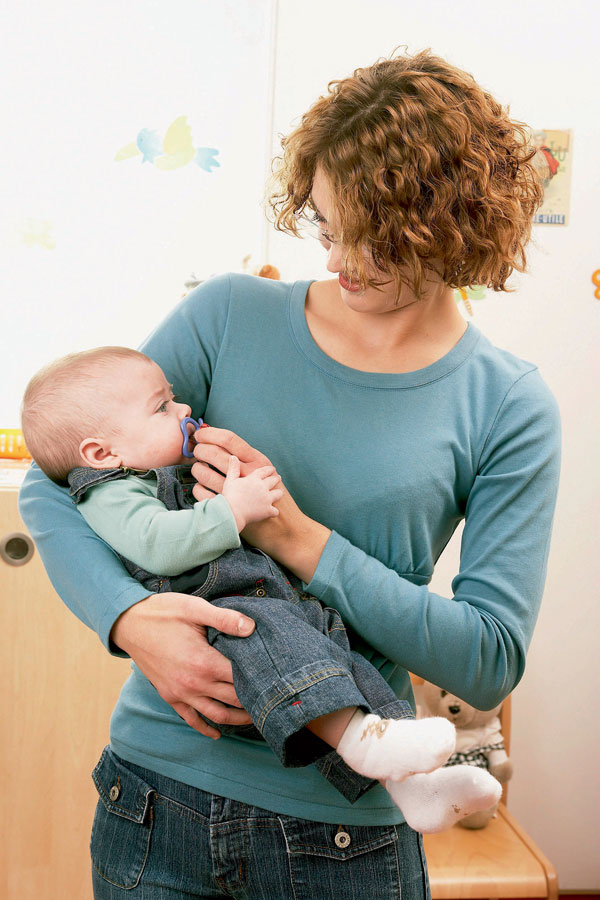 4. A baby who cries for no apparent reason (for example, if he wants to sleep) should not be entertained, you will only irritate him with this. Better try to rock the crybaby in the crib or in your arms.
And do not forget that sucking a breast, a bottle or a pacifier, small children calm down naturally.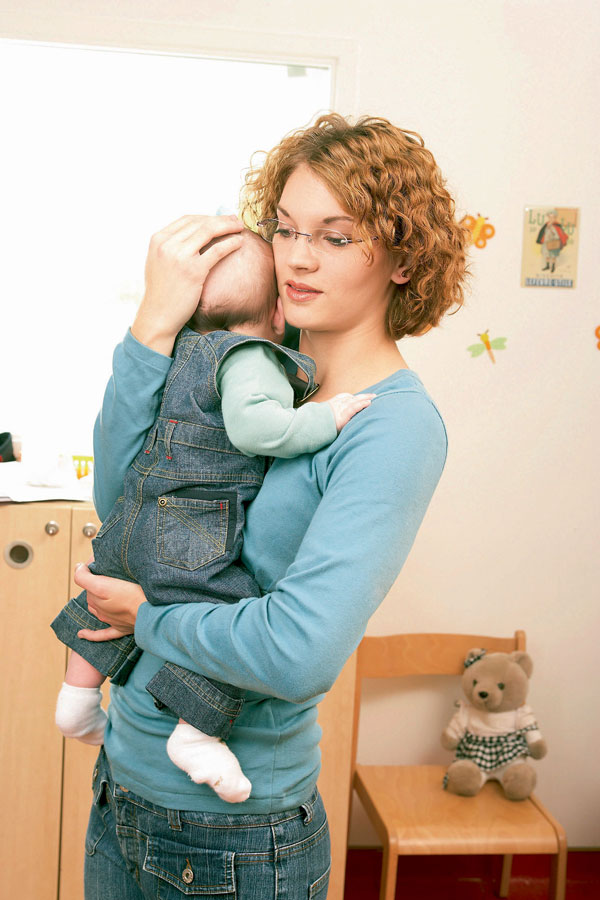 5. In this position, the kids feel safe and calm down well. Gently support the ass and small nape.
His tummy should be lightly pressed against your chest.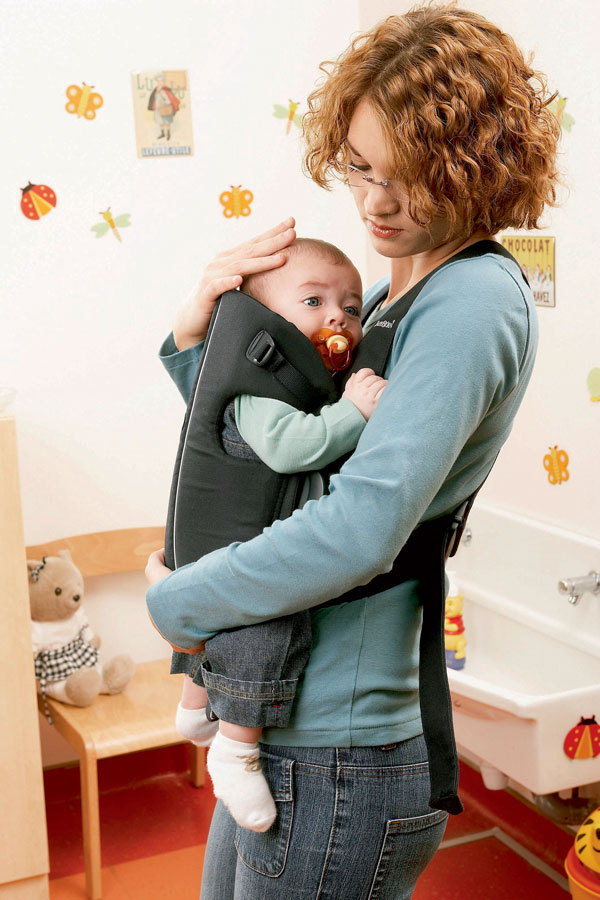 6. Adjust the "kangaroo" straps so that the baby can assume a natural position: the back is round, the legs are lowered (neither too straight nor the letter Z), the head is supported by the head restraint (the child can turn it, but will not flip back).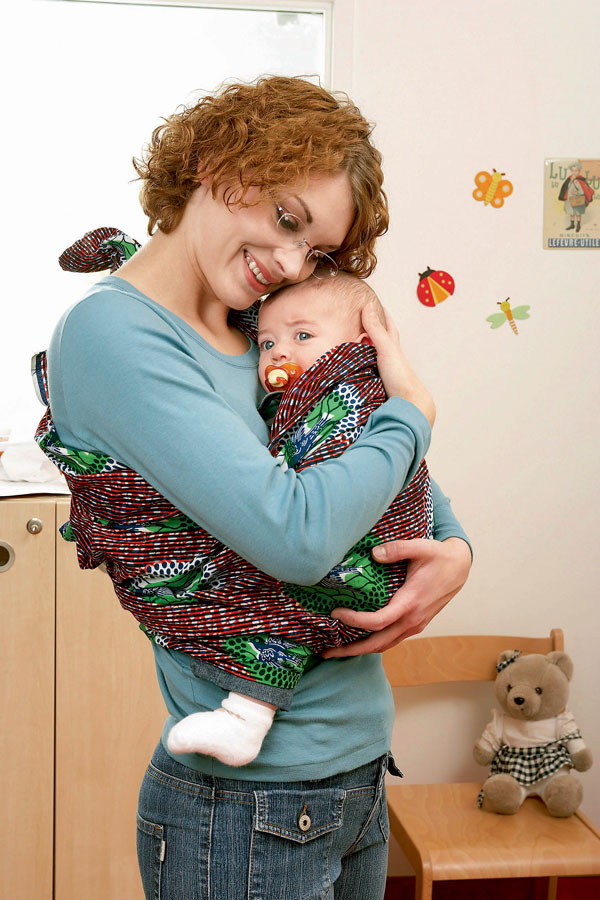 7. In the sling at the breast of the mother, the little one will be nice and calm. Be sure to separate his legs in different directions, and do not press them against one another and support the head of the baby.
Instead of a sling, you can use a scarf or a warm towel.