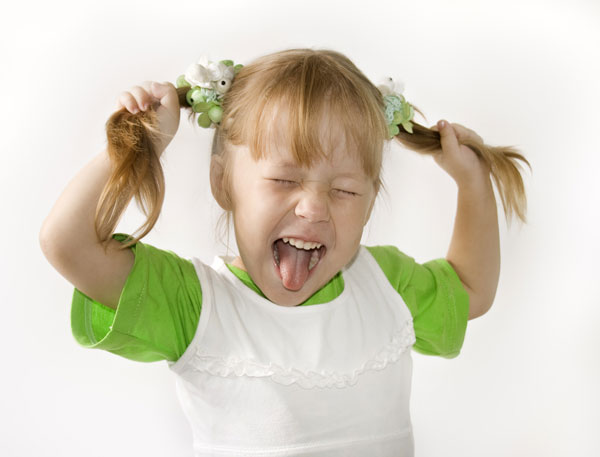 It all starts from childhood, when you gradually accustom the child to the usual mode of eating for your family. Then you teach him to calm down before bedtime and to keep busy playing for short periods of time. When a baby begins to walk, you will reasonably encourage its independence.
This becomes especially important in the preschool years when you educate your child's character and conscience.
Discipline is a guide parents give children to help them develop vital social skills. This is a serious, time-consuming work, and it is impossible to do it in fits and starts.
We offer you seven reasonable ways to help you develop in your children the best qualities that they have.
Many times you asked the baby not to touch the flowers, but why, as soon as you leave the house, he rushes to them and starts to tear them?
Problem: Children under the age of 1.5 years are not yet able to fully control their impulses. They are also not capable of conscious disobedience and still do not fully understand that the thoughts and desires of other people may differ from their own. And their greatest desire is, of course, the knowledge of the world.
The little ones, just started to walk, try to taste everything, try to touch it. They are interested in new sounds, new items.
Therefore, it's categorically impossible to forever repeat to children: "Do not touch!", Because through sensations they acquire new knowledge.
Solution: Make your home and garden safe for the child, so that he can safely move around them without hearing the eternal "no!" If the baby is attracted by something easily destructible that it is impossible to remove, for example the plants in your garden, think about how you can turn his attention to another, no less interesting object.
For example, you can ask your beloved child to tear off sprouted dandelions from the lawn or play with him in soap bubbles.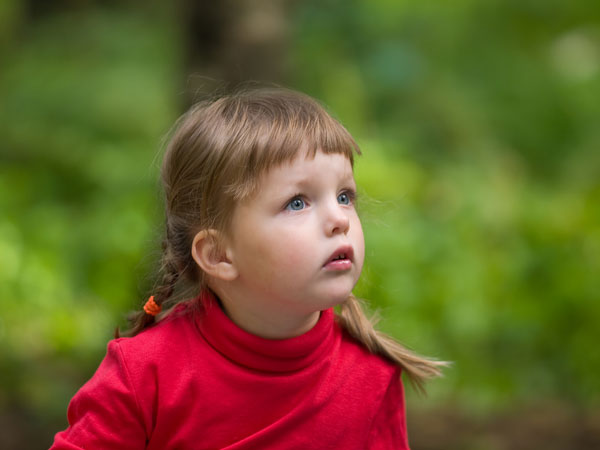 Scarce happily swinging on a swing in the park, and suddenly you utter a terrible phrase for him: "Honey, it's time to go home!" In an instant, a scandal breaks out. You are annoyed, insist that he stop crying and immediately go home, otherwise you will never take him to the park again.
The baby cries even louder and grips the swing even more tightly.
Problem: No one, whether he is two or one hundred and two years old, will not like it when he is scolded and forced to do something. That is why the requirement of obedience from an irritated baby in most cases leads to hysteria.
Solution: Recognize the feelings of your child. Look at the situation through his eyes. You are angry because he wants to stay in the park.
But is it really bad to want to stay in the park? Try telling the kid: "I understand that you are angry because you want to stay, and I call you home. But we really need to leave. "
Then, gently but surely, lift the child and take him to the car or slowly drive towards the house. Remember, at this age, actions mean more than words. Do not give in to the emotions of the crumbs and do not try to persuade him. "It seems so simple, but many parents with great difficulty allow their children to live their feelings because they do not want to see them upset.
But children will be more obedient if they know the whole range of feelings and learn to control them, "says family psychologist Olesya Agranovich.
You communicate with your familiar mom on the playground, when suddenly your little one utters a loud cry of victory. You turn around and see how your one and a half year old child clings to the hair of another baby.
You run up, take it away, and sternly pronounce: "Don't pull your hair! Don't pull your hair! "
Problem: Your child hears: "Pull the hair!" – exactly what you do not want from him, and does not understand what he should do instead.
Solution: Put the baby's hand in yours, gently touch her own hair and say: "Gently stroke them!" "When it comes to discipline, children at this age understand actions much better than words," notes family psychologist Olesya Agranovich. "It is much more effective to gently and calmly show them what is needed and can be done, rather than read the notation about what cannot be done."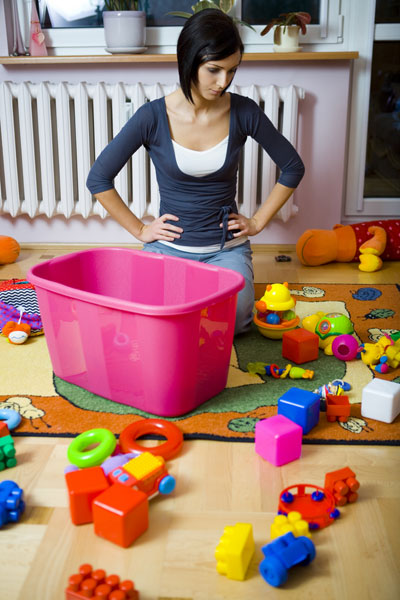 You have established a rule: the crumb must help you to remove your toys before you read him a bedtime story. But often you are too tired to adhere strictly to the usual routine, and remove the toys themselves. And then in the next evening you catch on and again insist that the baby put everything in its place.
And he falls to the floor and begins to whimper. You collect the cubes yourself and tell the child: "You are behaving badly.
Therefore, today – no tales for the night! "And here begins a hysterical.
Problem: "Inconsistency entails conflicts, because the majority of children, from one-year-old kids to teenagers, want to know where the true limit of what is permitted," says family psychologist Olesya Agranovich. If we often deviate from clear rules, children may have a false sense of power, but they also lose their sense of security. "To feel protected, children need predictability," explains Olesya Agranovich.
Solution: Choose a few immutable family rules that must always be followed. "It is not necessary to set rules for everything. You should not set a goal to raise an ideal child, says family psychologist Olesya Agranovich. "Your task is to grow a self-confident person who understands and respects both his own and foreign borders."
Explain the rules and be sure to tell about the consequences of their violation. Try to make sure that the consequences are directly related to the behavior of the baby, he must clearly understand the cause and effect. For example, if the rule sounds like "Do not play with food", the logical consequence of this would be that you take the plate from him.
Warn of what will happen if he insists on his own: if he chooses to break the rule, he also chooses what follows.
Your three-year-old son walks up to his older sister, takes a black felt-tip pen and crosses out her drawing with a thick line. You select the marker: "Now apologize!"
Problem: "Reading notations to children about what they did wrong, what they should feel and how to fix everything, we are depriving them of the opportunity to learn from their mistakes," says Olesya Agranovich. – The baby can say "sorry", but it does not feel anything. And what will he learn? What better to lie to get the approval of others? "
Solution: Purposefully ask him questions: "Tell me what happened? What did your sister feel?
And what did you feel? What do you think should be done in order to correct the situation? "" So you teach the child to reason and draw independent conclusions, "explains Olesya Agranovich. "Our main task is to teach children not what they should think, but how to think."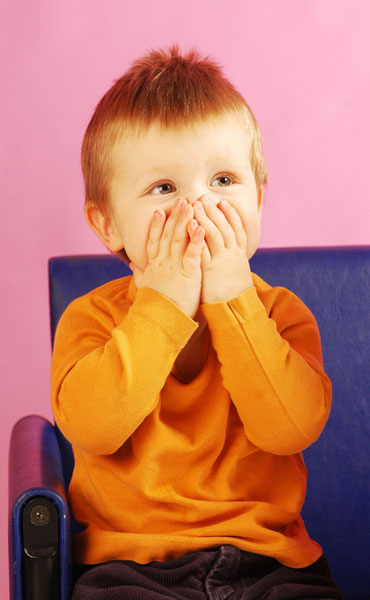 A 2.5-year-old kid tests his independence in practice (and your patience), and you already remind yourself of an old and fairly hackneyed record: "Don't get on the coffee table!", "Don't pour water on your mother's computer!"
Problem: If the child often hears the word "no," he will stop noticing him, as people living close to the airport stop noticing the roar of airplanes.
Solution: Set boundaries with positive phrases. For example, instead of "Do not water the toys out of the watering can" – "Let's pour flowers!" By making comments to the kid in a positive way, you let him know that he can behave well.
If the crumb does not hear the word "no" from you too often, he himself will use it less often.
A kid at the age of 1 does not throw his plate and spoon on the floor. In 1.5 – draws on paper, not on the table.
In 3 – gives to play their cars to others.
Problem: Children repeat actions that attract the attention of others. If you focus on the "bad" actions of the crumbs and ignore the "good" ones, the baby will decide that his bad behavior is the key to success in this life.
Solution: Let the children understand when they are doing well. Do not try to seek out all the time only misses in their actions, always celebrate positive actions!
But know the measure: to praise every five minutes is also not an option.
Isolating a child for a while is not the best way to punish. If you feel tired, make sure the child is in a safe place for him (in the crib, in his room) and use 5–10 free minutes to look through the catalog, have a cup of tea or work out breathing exercises.
It is very important to take care of your condition: when you are exhausted, you can hardly make the right decision.