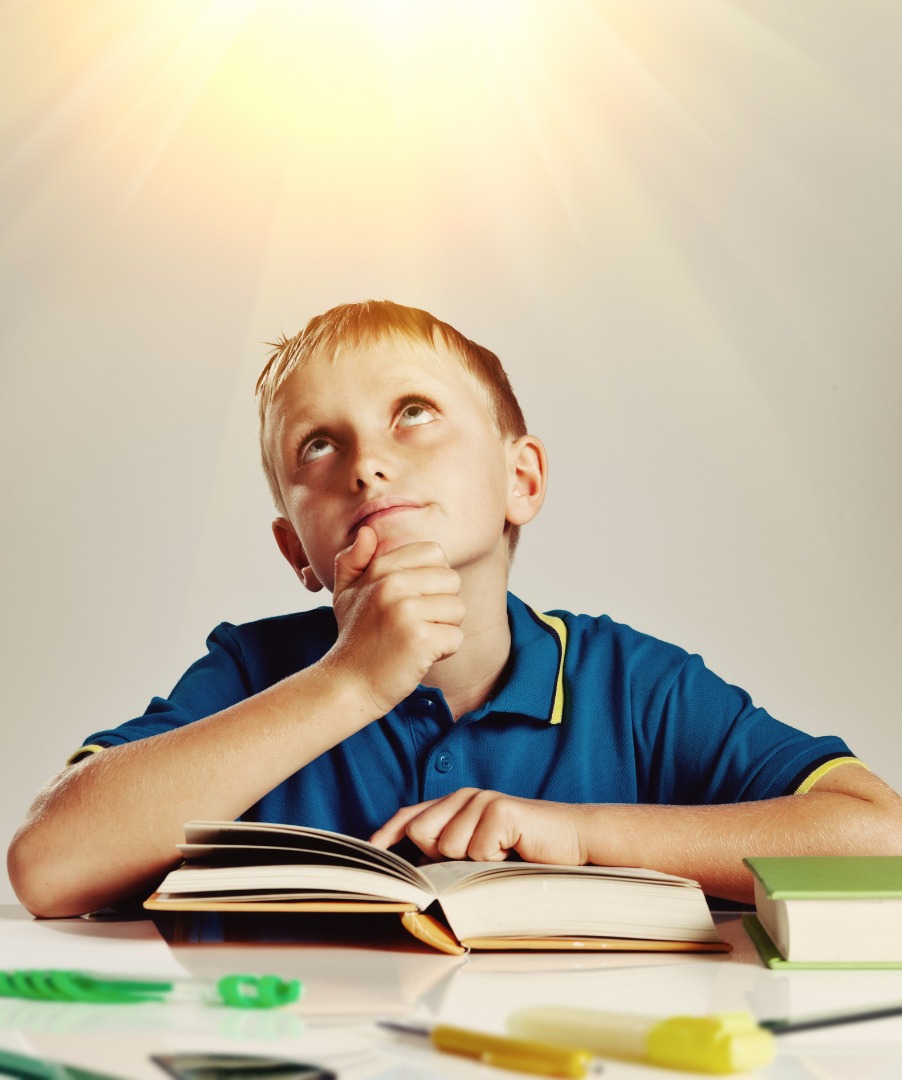 Frankly speaking, almost all of us secretly or openly dream of raising little Lomonosov. For us, for ambitious parents, hundreds of centers of early development and thousands of educational circles with the most bizarre bias are working today, tons of special literature and workbooks for reinforced home studies with the kid are being published, legions of tutors are working.
However, the result is often the exact opposite – the child does not learn new knowledge well, loses interest in learning, refuses to go to school, and later decides not to go to college. The thing is that in pursuit of outstanding results, we completely forget about the most banal things. Most of the correct habits and useful skills that arouse in the child the thirst for knowledge and the motivation to learn are laid before and after school.
In order to be a successful student and become a successful adult, it is necessary to develop several key qualities in a child: inquisitiveness of mind, breadth of views, efficiency, autonomy, ability to make decisions and take responsibility for their implementation, ability to complete the job. All these skills are improved gradually and above all in everyday life, and not at the desk. In this respect, a lot really depends on the parents.
Let's see what mistakes we make most often, and try to fix them!
Every child is curious by nature, and his desire to explore the world is enormous. To the most powerful enthusiasm did not fade, it is important to talk with the child about the most simple phenomena that we see every day from the window, on the street and at home. It may seem that such things are boring, and even if you tell a lot about a crane or a trash can, but what is usual and obvious for adults, for a child it is mysterious and attractive.
The older he gets, the more often logical links can be considered together. At this stage, your task is to supply him with information and develop the ability to think anatily ("What was the spoon before you put it into hot soup? And then what did it become?").
When will the first wave of questions, which is useful to answer as far as possible deployed, will take place, it is worth changing tactics. From this very moment, encourage your baby to think independently. Frequently ask him other questions, suggest dreaming up together and do not be afraid to admit that you do not know something.
If a child sees how you open a dictionary or encyclopedia to learn new knowledge, he will get a great example to follow. And remember: ready-made answers destroy the inquisitiveness of the mind in a child.
For example, we teach children to read and write long before school. Especially if peers already mastered these skills – who wants to lag behind? Teaching a child to read in 3-4 years is really real, no one argues with this.
The problem is that it takes a lot of time and effort for learning to read from kids, and there is no energy left to develop key abilities for preschool age. Up to 7 years, it is much more important and more correct to focus on the development of attention, memory, thinking and imagination.
To train these abilities is necessary in the form of a game. As for mastering the skills of writing, it is generally not recommended to write letters before 6 years.
And yet, there are children who show interest in books rather early. If the need to learn to read is not imposed from the outside (by parents), but has arisen from the inside, the learning process will go easily and quickly.
This moment and need to catch!
To form a child's breadth of views and diverse interests, it is necessary to support any of its initiatives. Lomonosov tried himself in everything, and in many areas turned out to be capable.
However, this does not mean that you need to record the baby immediately in a hundred circles and sections. The child must first of all remain a child – play, frolic, fool around. Until the end of primary school, it is quite enough to choose 2, maximum 3 circles, and one of them must be sports.
It is useful to turn other interests of the child into a hobby, and you can study some things together at the weekend. Sometimes books on a given topic or a one-time visit to the corresponding museum help.
The main thing is to give the child an opportunity to feel himself. Also, do not impose your own ambitions on children.
If you sent your child to math school and categorically stated: "You will be a mathematician!", Rather ask yourself: "Does he want the same?" Perhaps the world of numbers is not close to him and he dreams of something else.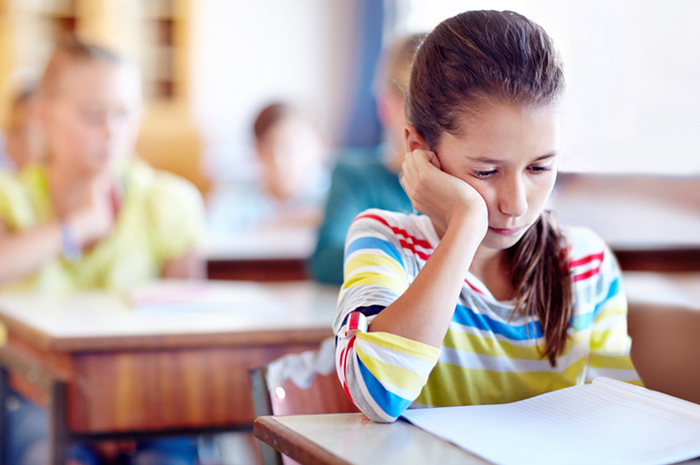 We dress, we shoe, we fasten, we feed from a spoon, we put things in order in the nursery, we do not entrust the kid with any household duties. By doing all this for a child, we thereby deprive him of his independence.
But the ability to autonomy greatly affects their studies and in general for the rest of their lives. It begins to develop precisely with such "trifles", which for some reason we undertake. And in vain.
Independence is closely related to the performance and ability to bring the work started to the end. Without these three qualities, learning is impossible.
In addition, if you do everything for a child, the desire for something to strive for or achieve something from him is unlikely to arise. The child must understand: to get something, you need to do something yourself. So, if you practice this seditious practice, rather stop.
Everything that a kid can do himself, he must do himself! At preschool age, children must wear clothes in a certain sequence (first, a sweater and jeans, then a jacket and hat), tie shoelaces, button buttons and zippers. From an early age, they should have household duties: they should learn to put their belongings and clean up toys.
And this is the minimum program.
Previously, children were sent to school at the age of 8. By this time, the child was maturing emotionally and physically, and could organically absorb new knowledge. For comparison: Lomonosov began to receive serious, systemic knowledge at the age of 19.
We cannot return to the past, but in our power to give the child a respite. Modern children go to school too early.
At 6-6.5 years, their brains are not yet ready for the proposed loads, so they learn in spite of, and not because of, their nature. It is not surprising that first-graders get tired quickly, which is why both academic performance and motivation to study further decrease.
Some children start to get sick often because of overloads, which also affects the learning process negatively. This is because, in addition to the natural stress associated with adapting to the rules and requirements of school life, they have to overcome their fatigue.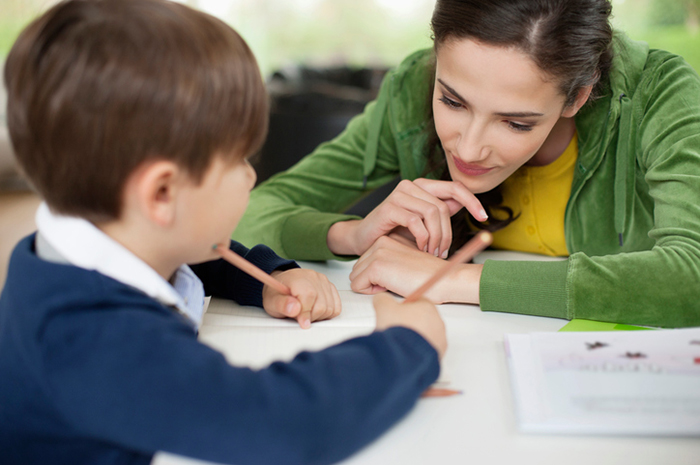 It is important for parents of preschoolers to understand that homework is a daily self-test. Doing it, the child himself answers the question that he understood well, and that he did not fully understand what he could do and what was not yet obtained.
And this is very important. So do not help children to do their homework, do not deprive him of the opportunity to understand himself.
If questions arise, their child must address the teacher.
Paying great attention to learning, assessment and performance, we forget about the main thing – the child must develop not only mentally, but also physically. Scientists have already proved: the work of the brain is directly dependent on the strength of the muscles. So the level of possession of the body largely determines the success in school.
If the child is physically weak, the muscles produce less energy, which is why the signals and impulses in the brain are slower. All this reduces the performance.
There is one secret: before settling your child into doing homework or giving him mental exertion, let him have plenty of time to run up and run around. Only an hour of outdoor activities and homework he will do much more efficiently. And one more hint: before giving the child tasks using a pen or pencil, encourage him to do gymnastics for fingers and hands.
For example, suggest stretching your arms with an expander or making a craft out of clay.