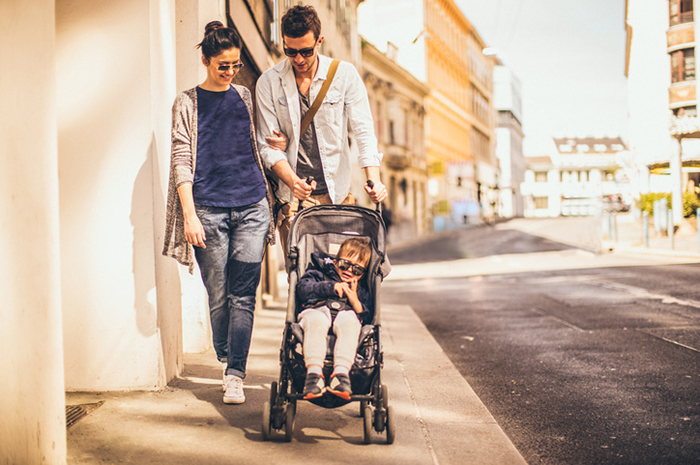 How to approach these changes consciously and preserve family relationships?
I prepared a cheat sheet for those who are planning a first child. There is even a saying: "It's easier with the second child." I did not understand before until I gave birth to the second.
With the firstborn you go through all the stages of resistance and making changes in your new life. With the second you already know what awaits you.
So that we remain in an altered state – it takes time. It also takes time to adapt to changes, even the best, even the most necessary.
Let's try to figure out what steps of change await young parents:
First step. Anxiety: you are pregnant. At this stage, you and your loved one have difficulty understanding your future.
State of bewilderment, awareness of imminent changes, revision of plans, doubts in their abilities. I still remember how I had mixed feelings from joy to doubt: Am I doing right, can I cope? What kind of parents will we be? "
What to do? Read literature on parenting.
Turn to the experience of others.
The second step. Happiness: the birth of a child. When I gave birth, I experienced a sense of boundless joy, everything was new, unusual and interesting!
I wanted to learn and become a good mother. The husband was worried, was filled with hope and happiness. We painted pictures of a bright future.
This is one of the possible dangers of this step: we expect to receive only joy and pleasure from the changes and are not yet aware of what difficulties we may encounter.
What to do? Enjoy the process of happiness and euphoria.
The third step. Fear: we recognize the need to live differently.
As before, it does not work. There is no free time, we are at the mercy of a small child who asks to eat, drink, does not sleep at night and wants to play.
Experiencing the fear of real and fictional changes. It'll be this way forever? How to live on?
I am prevented from doing my favorite things. Some deprivation.
The soil leaves from under the feet, there is no clear picture of the future and stability.
What to do? Create a diary of happiness and success of the child. Find your joy (delicious tea, bath, reading) and give it once a day.
Ten to fifteen minutes of your time. Ask a question: What happens if?
Fourth step. Conditional consent: we understand that others.
We are parents. Friends and acquaintances perceive us differently.
The old way of life does not fit, and we have not yet formed a new one. Feel insecure about your actions.
What to do? Draw a picture of the future.
Make a family collage.
Fifth step. Guilt and discouragement: you realize even more that you are different from what you considered yourself to be. You turn to your past actions and compare with how you are forced to act now.
I used to be a famous, sought-after specialist, and now I'm a mom. I used to have meetings with friends in the evenings, and now I'm a dad, I have new responsibilities.
There is a self-determination of a new status. There is a feeling of guilt, insecurity: I can not cope, I am a bad mother, father, I do not know how to educate, play, teach.
Loss of motivation Still worse than we could imagine, a lot of difficulties.
What to do? Tell yourself: "I am a great mother, father!" "I am real!" "I love a child!" "I am happy, and baby is happy."
Open conversations, discussion of difficulties, support each other. OK. Joint walks, access to people.
Keep going forward. Turn to the experience of others.
Sixth step. Gradual recognition: We rejoice at the first success of the child, comes the realization that we are going in the right direction.
We do the right thing in the right way. We begin to control change, get used to live in the roles of mom and dad and interact with the world.
Increased self-confidence.
What to do? Continue to record successes, boast, celebrate small family victories.
Seventh step. Moving forward: parents get more control over their lives and the changes that occur in it.
We begin to feel comfortable, act in accordance with our beliefs and what we believe in, make the right choice. Now you can think about the second child.
If you consider yourself a bad mother or father, it seems to you that something is wrong with you, see which of the steps of change you are going through now. Make sure you are all right and start enjoying a new life!