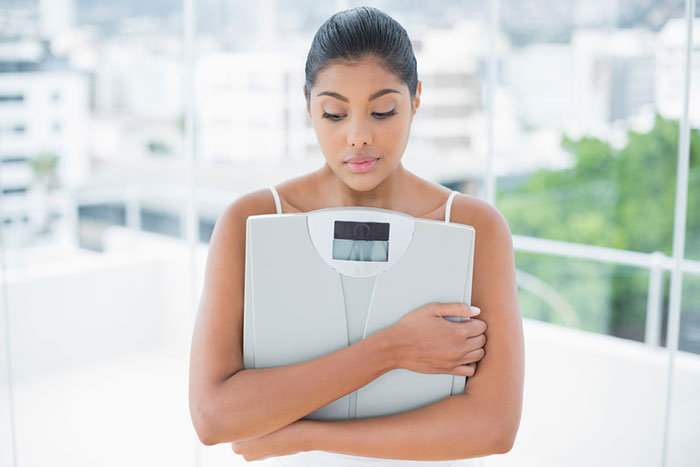 One after another: the Kremlin, Hollywood, Japanese, Tibetan, protein, chocolate. It seems, well, at least one should help? The result is paradoxical – because of the endless diets with which you torment yourself in order to lose weight, you get fat.
Why it happens? When you limit yourself in nutrition, your body loses a certain number of grams (and sometimes kilograms), but it includes a decrease in not only fat but also lean body mass, which in turn slows down the metabolic rate.
In addition, anticipating the "hungry" days, a smart body stores some fats. Therefore, when you stop a two-week (or two-month) diet course and begin to eat as usual, the dropped kilos return to you quite quickly. And along with them – a bonus – and a few more.
In the future.
Tip: give up diets. Being overweight is a complex problem, and using only severe dietary restrictions would be too easy to solve.
The trick is not to sit on a diet week after week, but to develop certain healthy habits (both in the style of nutrition and in the lifestyle in general), which you will keep throughout life, and strictly adhere to them.
When the issue of weight loss is an edge, you need to closely monitor not only the composition of the portion, but also its size. Yes, this is exactly the case when size matters. The data collected by nutritionists over the past 30 years show that the size of servings, especially in packages (attention, office workers!) Has increased significantly.
Even more disturbing is the fact that with an increase in the size of portions, food consumption is also increasing. We are true to ourselves and want for the paid money to get the most: if you can take three dishes for the price of two, then why not? Over time, we became accustomed to the new XXL size portions that the food producers had established, and began to consider them normal.
But after all, the more food, the higher the chances to load your stomach above the norm. And if this happens every day, then you should not be surprised why it is suddenly in a few months you barely fit into your favorite jeans.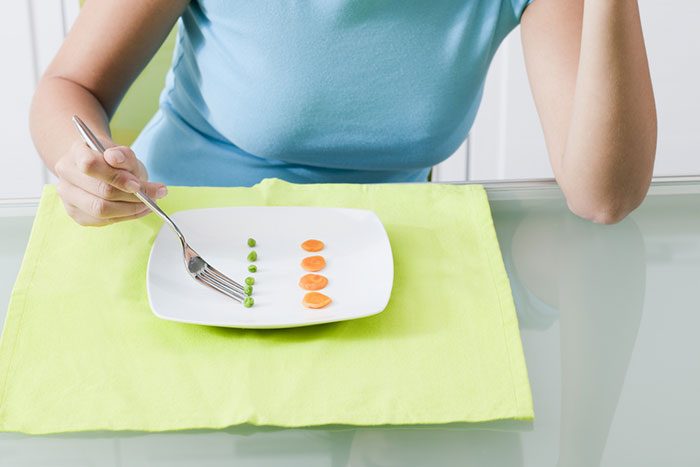 Advice: on a visit (at mom, at the chef – yes anywhere) do not hesitate to offend the hostess and ask for a standard portion. This especially applies to the so-called "quick snacks": muffins, pastries, fries, burgers, etc.
All in your hands!
What is the "optimal portion"? If you want to know the size of "your" ideal portion, ask for help with your own hands.
* The palm of the hand (with the exception of the fingers) and its thickness are equal to the portions of meat on your plate during dinner.
* The size of a clenched fist is the amount of carbohydrates on your plate at dinner.
* Two handfuls – the number of vegetables or salad.
And here is another way: imagine the diameter of your plate. It should be filled with carbohydrates by a quarter (rice, potatoes, pasta, etc.), another quarter with meat and half with vegetables.
How to get the right portion?
First, put vegetables or salad on a plate – this will automatically reduce the amount of meat and carbohydrates.
To minimize portions, use small plates – fashion for large plates suggests that they should be full.
Let each member of the family put on his plate a portion of the total dish. Take the example of the children: they have a wonderful "natural" appetite (if "they don't interfere" with them, they will eat exactly as much as the organism requires at the moment).
In a cafe or restaurant
Choose dishes that have a lot of vegetables or salad.
Buy pre-packaged food, not bulk food.
Ask for an extra salad to the burger (perhaps this will stop you from choosing a big burger, that is, more meat).
Prefer low-fat side dish (steamed rice is an alternative to baked potatoes).
Ask the waiter what sizes of meat portions they have, and choose the smallest. Remember that 100 grams of lean beef contains about two teaspoons of fat. This means that the larger your portion, the more fat in it is potentially hidden.
Sometimes it's better to chew than talk? By no means! Unconscious "automatic" eating is what you all do daily.
Sending a piece in your mouth for a piece, you just do not think about what you eat, and why you eat it. Such a habit develops when an association is formed between the stimulus and the response.
For example, when a favorite TV program is interrupted by advertising, you get up and put on a kettle, and while pouring tea, you also pick up a handful of crackers from a vase.
Tip: Have breakfast every day! Breakfast is the most important meal, rich in fiber and complex carbohydrates.
The morning meal will help you to "charge" the body for the whole day and will relieve you of the feeling of wolf hunger, which usually rolls around by noon on everyone who neglects breakfast. However, reduce the number of snacks. Snack on only at certain times (for example, a second breakfast or afternoon snack).
So you will not chew all day and protect yourself from a set of 50 (or 150!) Extra calories per day.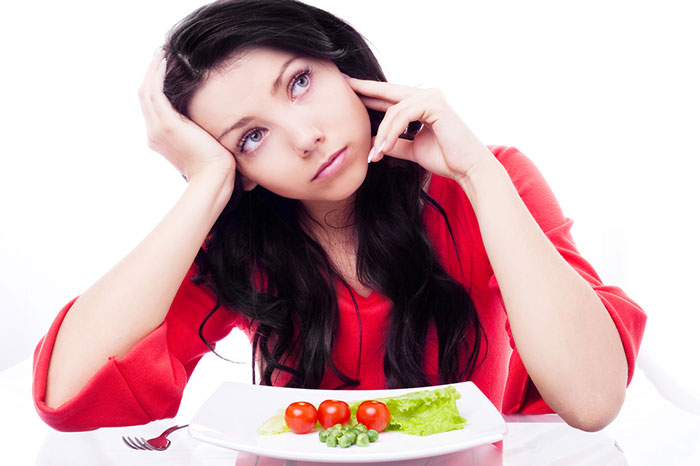 High-energy foods, such as cookies and fried foods, can be very tasty, but often they have a low degree of satiety: you will feel that you are still hungry and will eat, eat and eat until you overeat. At the same time, low-energy products (fruits, skimmed milk, soups, whole-grain cereals, etc.) give a feeling of fullness after just a few spoons.
Increased portions of many familiar snack foods, such as muesli bars, muffins, and pastries — what used to be considered exclusively snack foods — now have the energy value of a whole meal. If you regularly snack on energy bars (and even 2-3 times a day), you are unlikely to lose weight.
Bars, muesli, muffins and "diet" cakes now have the energy value of a whole meal.
Tip: Eat foods that are low in specific energy and in small portions. Your new eating habits are not at all limitations, but just the right amount of energy needed for your body.
An example of a "healthy" low-calorie snack