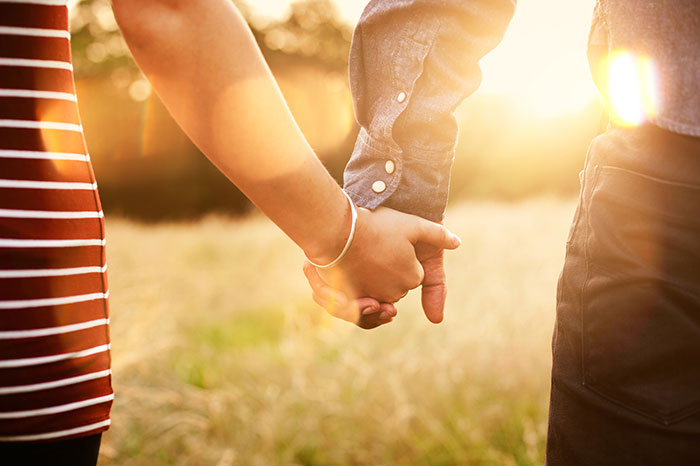 Ideally, both partners should work on relationships to achieve the most productive results. But let's be realistic: our men are not ready for such feats.
If the spouse thinks that you are doing well (or you are to blame for everything), it is useless to demand, force and insist. Moreover, even with the most favorable development of events, when both partners go to a psychologist and try to save the marriage together, everyone will have to work only on themselves. After all, globally your mission will be to change your own behavior.
So it's not necessary to wait until the husband takes the initiative. Although gently involve him in correctional work still try.
The easiest move is to immediately seek help from your spouse. Frequent conflicts usually arise from the fact that we have serious conversations at the wrong time. The husband has just come home from work, and his wife does not seem to notice that now is not the right time for a serious conversation.
So wait for the moment when you find yourself in a relaxed atmosphere, and ask your spouse directly: "When you come home after work, angry, upset, tired, what should I do to make your mood improve as soon as possible?" To reduce the heat of emotions, you will need to fulfill this desire every time (feed one, leave for 20 minutes one, prepare a bath for him with lavender). It is better to write down the instructions on a separate piece of paper and the first time, until you have developed a conditioned reflex, reread it for 10-15 minutes before the husband appears on the threshold.
In order not to hurt the feelings of a spouse, it is important to find not only a good time for criticism, but also to submit it with the right sauce. If you want to convey to your spouse what exactly you do not like and what you would like to change, build your speech according to a clever scheme: start with a compliment, in the middle of the conversation discuss the issue of concern to you and make your suggestions, and at the end go back to praise.
Offer to perform this exercise once a week. Take the word in turn. Example: "I am very pleased that today you tried so hard and prepared dinner for me.
But I would like you not to sleep until noon on Saturday morning, but to go for a walk with your son. By the way, you get so good at making him laugh! "When criticism is served in a mild form, it becomes easier to reach a truce.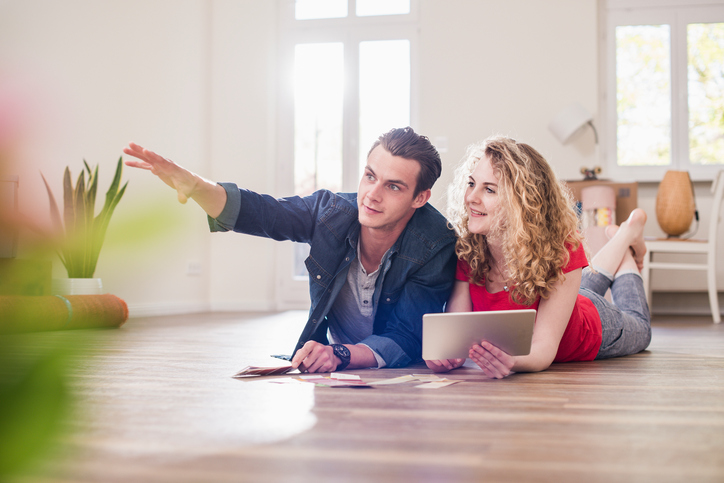 You have probably already heard the advice of psychologists to use "I-messages" so that your words do not sound like an accusation. But in order to obtain the desired effect, a single quarrel carried out under the new canons is not enough. It is important to bring this skill to automatism, and it will be difficult to do without a pen and paper.
Allocate 15 minutes a day to form a good habit. Your goal is to learn how to articulate the situation through the prism of your own feelings and sensations, and for this you will have to rewrite all your catch phrases, shifting the emphasis from "you" to "me".
Not "You insult me", but "It was unpleasant for me to hear such words in my address".
When we dwell on the shortcomings of a partner, the negative becomes more: the principle of a snowball works. Start doing the opposite.
The less attention you pay to the downsides, the brighter the pros will come through. Carry this thought to your spouse and offer him to support the good initiative. Agree that you will exchange courtesies, for example, every day before bed.
Get yourself on a bright marker and on a separate notebook and take it as a rule to write there five specific examples of the spouse's meritorious behavior: "Today you: noticed that I was very tired and I washed the dishes myself; without a reminder brought out the bin; he brushed his daughter's teeth and so on. " However, the result of this exercise will be only if you perform it regularly for a month.
But in the final your attitude towards your spouse will begin to change for the better. And the return will be palpable. When the husband sees that you appreciate his efforts, he will feel loved again.
Then mutual trust and disposition to each other will return.
To learn to hear a partner, you first need to learn to understand him. After all, the same thoughts each of us brings in different words.
You can not clarify the situation and be offended by strange formulations, but you can not waste time in vain and in a couple of seconds to achieve maximum clarity. After the spouse tells you something important, reinsure yourself: "I understood you correctly – are you ready to help me, but I need to wait until you finish the work?" So you can correct your expectations and avoid unnecessary disappointments, because of which the situation is only heating up.
If you are accustomed to speaking first with hints, and then take offense, learn to state your requests as specifically as possible. And often ask again: "Tell me, how do you understand me?"
Train yourself to take a pause in the midst of a quarrel. Very often, conflicts take place with heightened tones and at the limit of emotions. When we start shouting, scolding, beating sets, we very soon cease to control ourselves.
Stop at the right time will help the code word. The rules of the game are: as soon as one of the partners says it, this is a command for both to take a pause.
But changing the topic is a wrong tactic. A pause is taken to cool emotionally. As soon as you calm down, it is necessary to return to the started conversation and solve the problem.
And remember: the code word you will use is not because without it you will fail, but in order to learn how to communicate in a new way. After all, in essence, this is an SOS signal that you are giving each other, because both value your relationship and want to work on it.
Usually, everything that we don't like in people is in ourselves, but it's not easy to see our own shortcomings. And you need to do this to make sure that you, too, are not perfect.
This knowledge will help you take a fresh look at your husband's mistakes. But the ultimate goal – still learn to accept it for what it is.
Exercise should be divided into three stages. First, list on paper any points that annoy you in your husband. Then, before each item, put down the pronoun "I" and think about how you act in the same situations.
Be honest with yourself and try to remember all the cases, even if they are sporadic, when you behave the same way. Think about the fact that if you forgive yourself a lot, then the spouse deserves a condescending attitude. After all, in fact, each of us will always have some sensible excuse.
The final stage consists in pronouncing out loud the positive mantra: "I allow Misha to throw things around the apartment, because I accept him as he is. He makes his choice, and this does not concern me.
Misha is my husband, I love him and I have no right to change him. "