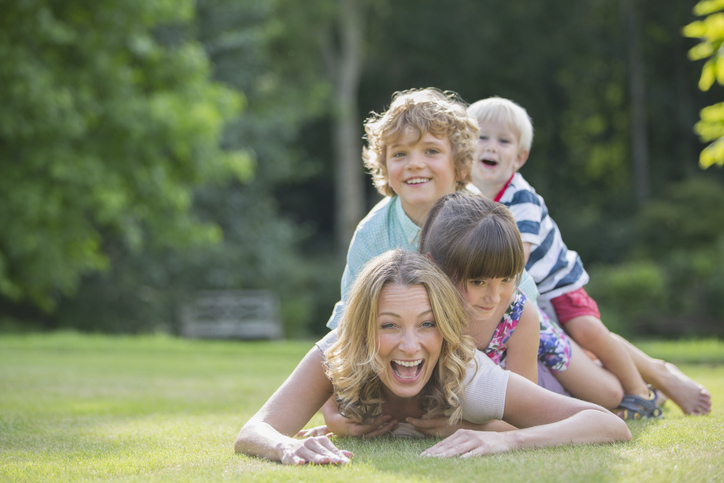 With the advent of the child, your life has changed radically, and it will never be the same again. Instead of sadness about lost opportunities, better try to find time for your favorite activities.
Yes, it is difficult, and sometimes almost unreal, but sometimes it makes sense to lie down an hour later or get up an hour earlier in order to devote the formed time to yourself beloved. If you do not do this as early as possible, your mental health will deteriorate over time. Well, or at least you will become annoyed to the whole world, including her husband, baby, and others.
From here it is not far to a destructive phrase that sooner or later will fall from your lips: "For the sake of you (you), I had to drop everything!" Hearing such words, the child intuitively concludes that he has become a burden for you. And the husband from them in delight precisely will not come.
2. Do not turn into a martyr
You do not have to be only a mother 24 hours a day. If only because you have at least four more incarnations – you are a wife, you are a daughter, you are a girlfriend and you are finally a person with your needs and dreams.
If you left the child (or children) in the care of your father, and you yourself went to a meeting with your friends, do not call home every 10 minutes, do not think about whether they have eaten well and will go to bed today in time. Sometimes it is necessary to disconnect from the routine completely. And do not forget: outlets without children are necessary as air, not only for you, but also for all your home.
It is useful to rest from each other, and the mother's desire to rest from her own child is not at all seditious, but more than natural.
3. Do not try to be the perfect mother.
There are no ideal mothers in nature, just as there are no ideal people. In addition, it is useful for children to see that the most ordinary person lives next to them, and not an all-knowing computer, an immaculate robot or a walking encyclopedia.
So do not be afraid from time to time to openly admit that you do not know how to make sponge cake, do not like to play football, do not want to go hiking or do not know why in summer all hares are gray. Seeing not only your strengths, but also your weaknesses, watching as you assert your desires, the child will absorb the correct pattern of behavior and existence.
4. Stop blaming yourself
As soon as you become a mother, you immediately turn on the internal commentator, who will henceforth become your most vehement critic. Any of your actions or inaction, and your every decision will be subjected to a detailed rout.
Do you let a child watch cartoons all morning? Yes, you just want to have a quiet breakfast, and at this time your child spoils your eyes!
You punished the child and were not allowed to watch the popular teen TV series, which all his classmates revel in? Yes, you – mother echidna! Did you buy him skates?
You just too lazy to carry it to ski! You did not buy him skates? Could he not get on the ice again this year?
Listening to this endless stream of accusations is unhealthy. The inner judge exhausts you emotionally and physically, because it often prevents you from falling asleep.
And, of course, it does not help you at all, on the contrary – it only spoils life and mood.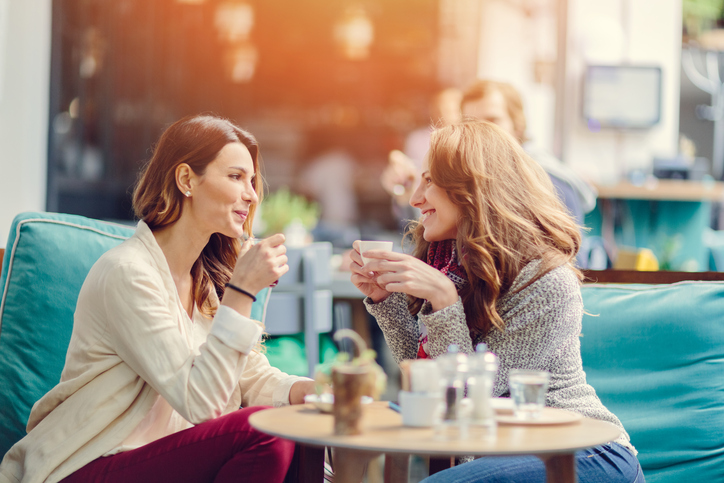 5. Laugh often and enjoy the little things.
Yes, life is not as beautiful as we would like. The financial crisis, problems at work, quarrels with her spouse, conflict with a teacher at school, bad weather outside the window – there is always a reason for frustration. But if there is a place in the world where you can (and should) feel joy and glow with happiness, it's in the bosom of the family.
Make jokes with your baby more often, invent funny stories together, organize a parody contest, announce "the other way round" when parents change roles with their children. And teach your child to see the beauty of this world. Look for it in the details – in the snowflakes melting on your glove, in a flight of a bird over your head, in the openwork shadow from a spreading chestnut in the yard.
The more positive moments you notice per day, the more positive emotions you experience, the more successful and happier you will feel.
6. Have dinner with the whole family.
Regular joint meals unite much better than a one-time family trip to an amusement park or museum. Just because at the end of the day, in the circle of loved ones, we have the opportunity to relax with our soul and recharge ourselves with mutual love.
And this is – an excellent immunity against any misfortunes and an excellent sedative forward sleep. For a general conversation, you can share your joys and sorrows, enlist support and become a little closer.
Yes, by the evening you are very tired, but try to practice this pleasant habit at least 5 times a week, and you will not regret it.
7. Spend money on yourself
From time to time make yourself gifts. Even if your family budget is very limited. You also have the right to small joys, like all other family members.
Otherwise, you will feel unjustly deprived, and this is the surest path to discontent and obsessive complaints about fate. In addition, you will have another reason to start talking about money with the children. Your trendy teenager requires a tenth pair of sneakers, and have you been going to buy a new perfume for half a year?
Say a firm "no" and tomorrow go to the store to fulfill this simple dream. And at your leisure, explain to your offspring on which principles financial priorities should be set.