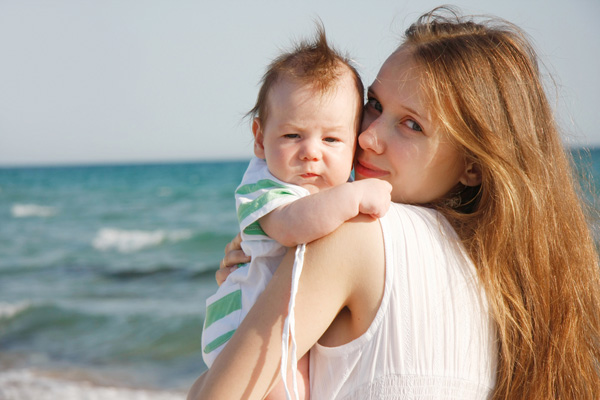 1. If the summer was hot, bathe the baby more often than usual, 2-3 times a day. The bath of a child older than 6 months can be put on the street, but on condition that the weather is calm and the air temperature is not lower than 23 ° C. Use soap or bathing liquid no more than once a day.
The water temperature should be 37–38 ° C, and the bathing time should be 10–15 minutes, if the child does not mind. Rinse baby's head with water every day, and wash it twice a week with shampoo.
After bathing, lubricate the skin with a light baby cream or milk. And finally, if there is no opportunity to bathe the baby, wipe it with a wet towel or napkins.
2. In warm weather, leave the baby naked more often, because the air baths harden and help his body "learn" to regulate body temperature in different conditions.
3. After bathing and air baths, lubricate the skin of the folds of the baby with light milk or cream. Do not forget to rub your palms – children often keep their fists clenched, which is why the skin of their hands sweats.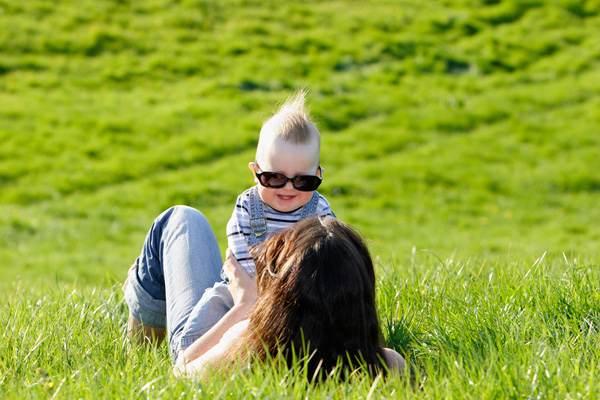 4. Unlike the body, facial skin requires more thorough care. She is not protected by clothing from sunlight and dust, besides her sweat glands work more intensively.
During the day, wipe the child's face with cotton balls or discs moistened with non-carbonated mineral water, or spray it with a spray filled with the same composition. Do not forget the folds around the nose, in the corners of the mouth and behind the ears.
If baby's skin is dry, lubricate it with light baby cosmetic milk. Oil, such as petrolatum, is not suitable for these purposes: it closes the pores, and therefore, prevents the skin from breathing and bringing moisture out.
5. Toddlers mostly breathe through their noses, so get rid of crusts in time. Instill 2-3 drops of saline or sea water in each nostril. Remove the crusts with wet turmeric, rotating them around the axis.
Repeat the procedure 2-3 times a day.
6. After each trip to the toilet, the child needs to be flushed, in extreme cases, wipe with wet wipes. Then smear the creases with cream.
If you notice diaper rash and rubbish on your skin, wipe these areas with a weak solution of potassium permanganate, and weeping areas with a cream containing zinc will dry your skin. Do not put on the same place and cream, and powder.