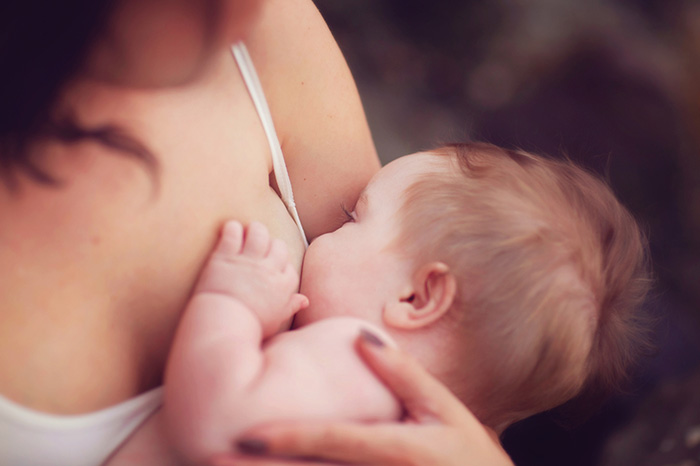 It has been scientifically proven that breastfeeding benefits a baby for a long time after its completion. We collected 6 unique beneficial properties of breast milk, which very few people know about.
Breast milk is the antibiotic of the future. Such a loud statement the other day made a team of British scientists from the London National Physical Laboratory. A new drug derived from breast milk protein (lactoferrin) is able to fight microorganisms that are resistant to most antibiotics. And, as we know, the body's resistance to the action of antibiotics is an acute problem of modern health care, annually claiming about 700 thousand lives around the world.
Breast milk increases the effectiveness of some vaccinations. It turns out that breastfeeding a child during vaccination against tetanus, diphtheria, whooping cough and the type B flu virus can significantly increase the production of antibodies to these diseases.
Breastfeeding reduces the likelihood of allergic and autoimmune diseases. Mother's milk "introduces" the child with many potential allergens. This negates the risk of negative reactions of the immune system to certain substances in the future.
Breast milk improves local immunity of the urinary tract of babies. The fact is that mother's milk is rich in proteins with powerful anti-bacterial and anti-inflammatory properties. However, these proteins are too large to be filtered by baby kidneys, so they are present in large quantities in the urinary tract of infants. This means that a baby who is breastfed is much less likely to get an infection or inflammation of the urinary tract than a baby in an artificial one.
In breastfed babies, the thymus gland is larger than in artificial children. The thymus gland is the most important organ of the immune system. It regulates the mechanisms of cellular immunity. A more developed thymus gland helps optimal immunity and also reduces the likelihood of autoimmune diseases.
Breastfeeding helps the formation of a healthy digestive tract of a child. Through the milk, prebiotics from the mother are transmitted to the baby, supporting its healthy microflora, and hence the baby's immune system. Growth hormones contained in breast milk are responsible for the healthy state of the intestinal mucosa and prevent the growth of pathogens.