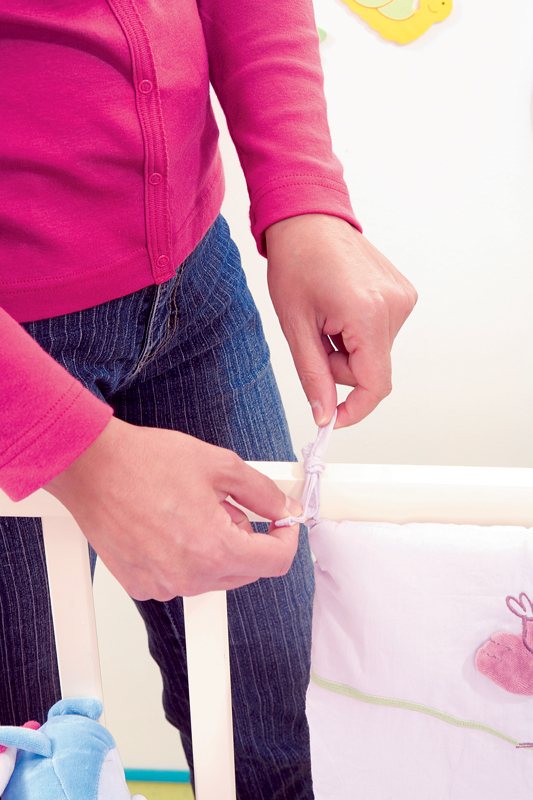 1. To make your baby comfortable, attach a soft covering to the inner walls of the crib. It should be thin so that air passes through it.
Attach it to the partitions properly and check more often if the strings are well supported.
If the model of the bed allows you to set the mattress at different heights, first fix it at the top mark, and as soon as the baby learns to kneel, lower it down. Take care that the mattress is elastic and the size corresponds to the size of the bed, otherwise the child's leg may get into the accidental gap.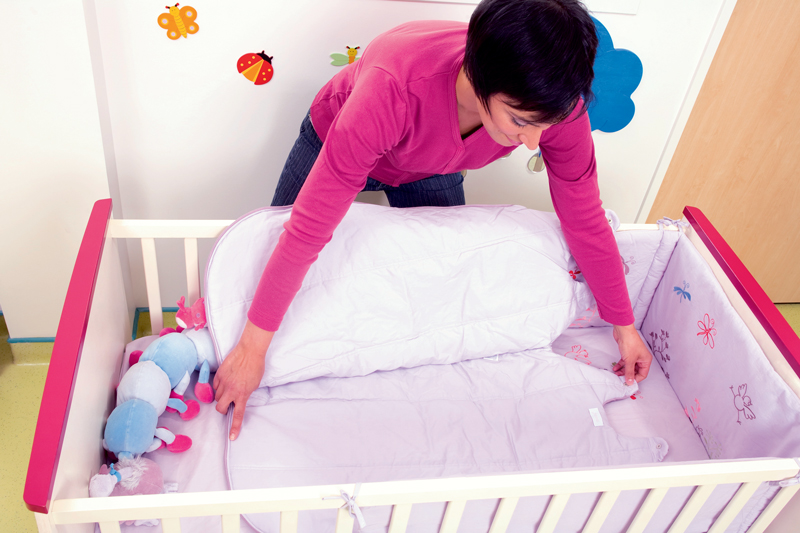 2. The envelope on the straps will not allow the baby to open up during sleep, in addition, the child will not feel lost while lying on the big bed. The only condition: you need to buy or sew such envelopes strictly according to the height and size of the child.
To put the little one in a "sleeping bag", first open it, put the child inside and only then put on the sleeves and fasten the "zipper".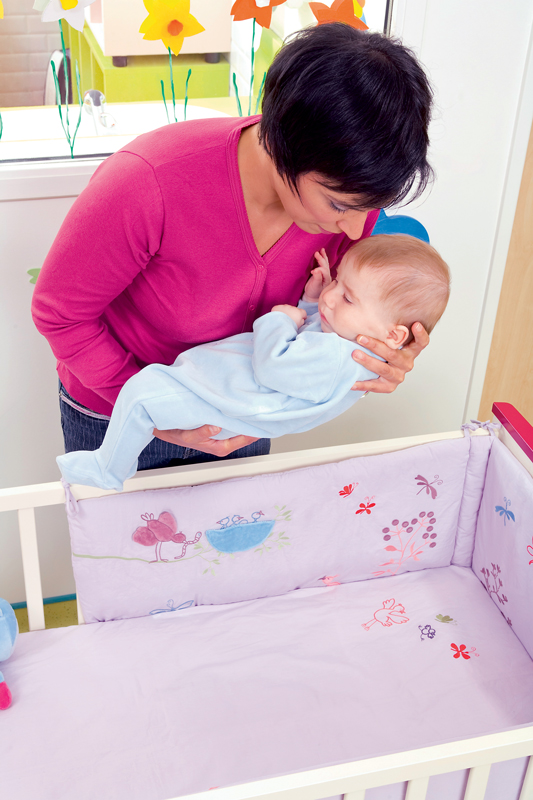 3. Before going to bed, you can wear a baby's vest or t-shirt, and then sliders or pajamas. Carefully lay the child on his back, supporting his head with one hand and his butt with the other.
The main thing is that the baby does not have the impression that he is falling.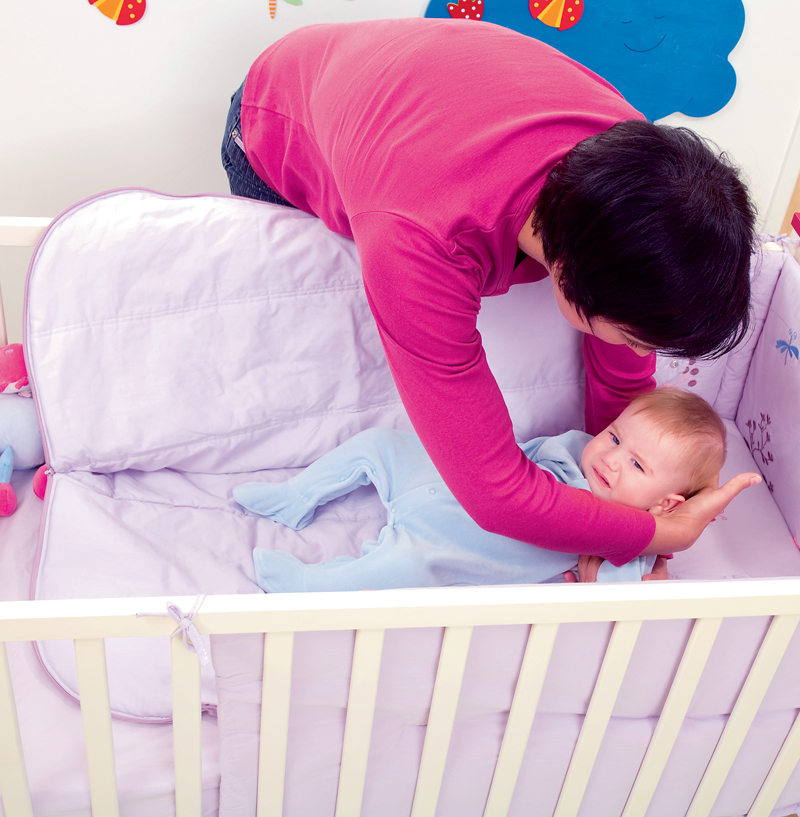 4. Without special instructions of the doctor, place the newborn to sleep only on his back. This situation eliminates the possibility of respiratory arrest, the risk of a sudden increase in temperature and facilitates the flow of oxygen into the lungs.
So that the child quickly recognizes the difference between the time of day, put it in the darkness during the day, and in the darkness at night.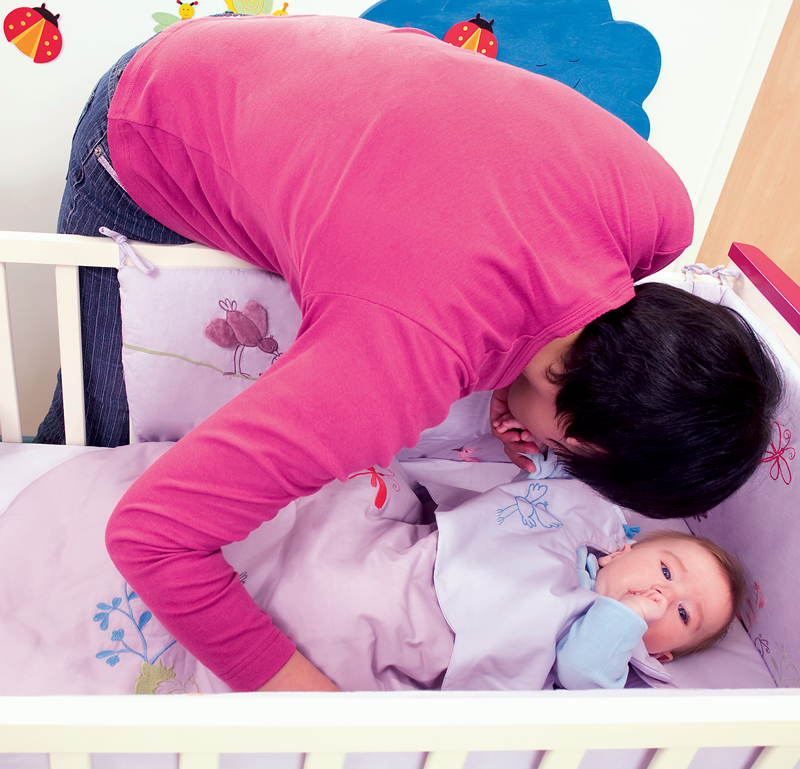 6. Refuse from a thick blanket or a sleeping envelope in those cases when the room is warm, it is summer or the baby has a fever (above 38 ° C). In these situations it is better to cover the child with a light sheet.
In the nursery should be cool. Be careful, very young children quickly overheat.
Ensure that the temperature in the room does not rise above 18–20 ° C.