This is a summer cottage for adults – rest, a meeting with nature, an opportunity to stay, as they say, "closer to the earth". And for children, this is a real new testing ground. And only from us, adults, it depends on how safe these children's "experiments" in nature will be.
Where to start?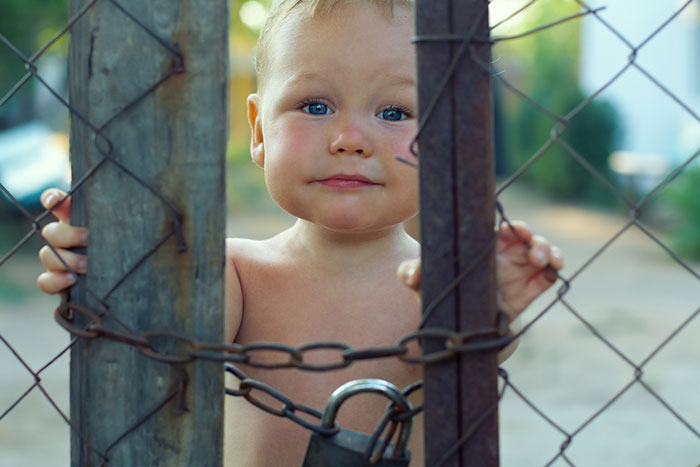 Carefully inspect the fence. Make sure that nothing has broken during the winter, and there is no gap in the fence through which the baby can get out of the site. The fence should be quite high (not less than 1.2 m), and the distance between the crossbars – not too wide, maximum 6 cm, like a crib with a lattice, which will prevent the child from getting stuck in case he comes to mind to get out.
If the kid already knows what a sports complex is and knows how to climb obstacles, make sure that the top edge of the fence at your cottage is safe in the event of a fall or "fit" on it. Ideally, of course, it's impossible to climb on the fence at all (there's nothing to hold on to).
But if at least there is a small opportunity for this, it is important that the top edge of the fence is not sharp, not entwined with barbed wire or anything else that can injure the little fidget.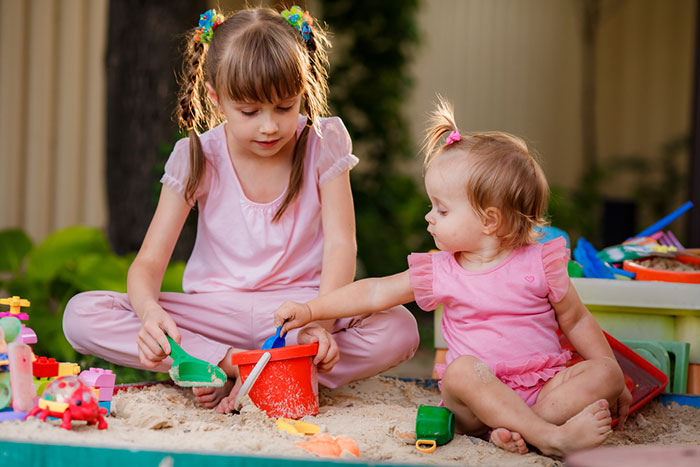 Clean the sandbox: remove potentially dangerous small pebbles and broken branches. Baby can pull it in his mouth. After playing kulichiki, thoroughly wash the child's face and hands.
When the crumb does not play in the sandbox, cover it with an awning so that it does not attract the attention of neighboring dogs and cats. If the sandbox has not been closed since last season, it is better to replace the sand in it: it could almost certainly become a favorite place for tailed guests.
In case you are installing a sandbox in the country for the first time, give preference to plastic tanks that have a bottom and a lid. They are durable and hygienic. At the same time to put the sandbox should be in the shade, and not in the sun.
This is due not only to the need to protect the child from unnecessary "tan" during the game. The sand and the sandbox itself are heated under direct sunlight.
If the sand tank is plastic, it may become too hot and burn babies.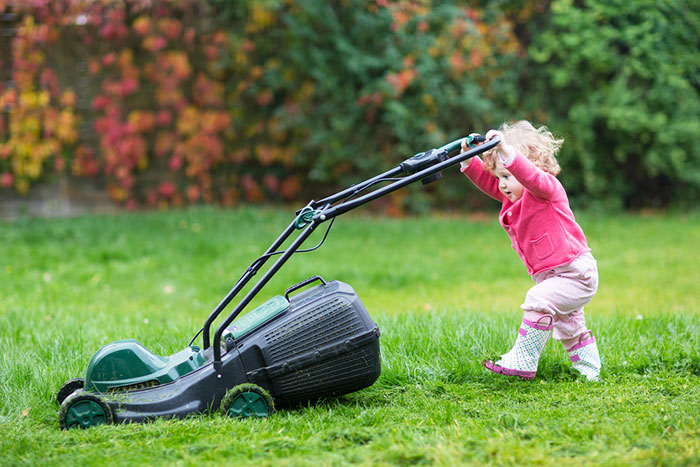 Buy a set of children's tools. Whatever you do in the country, gardening or repairing old things – the kid will want to imitate you in everything. And we know how young children like all adult tools and gadgets. And if the child can still be trusted with a watering can, then a rake or a lawnmower is unlikely.
So that the child does not take your tools, every time after work, put them in place, or even better – buy a special children's set that looks quite like a real one, but, of course, made of plastic. Fortunately, nowadays even a toy lawn mower can be found for a child.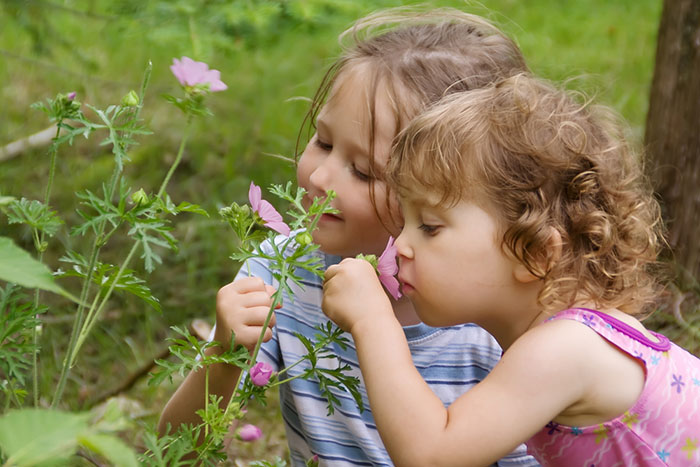 Check on the botanical directory, which plants can be dangerous for crumbs. Maybe you have a gorse, honeysuckle, wrestler (he's also aconite)?
Is the treacherous hogweed growing next door? Go around the suburban area, somehow mark the places where these plants grow, and do everything so that they remain out of reach for your young researcher.
The same applies to not prickly shrubs: wild rose, gooseberry, acacia, and even rose bushes. It is better to acquaint the child with them purposefully, to allow a little prick in your presence and thus explain why you should not play next to such plants.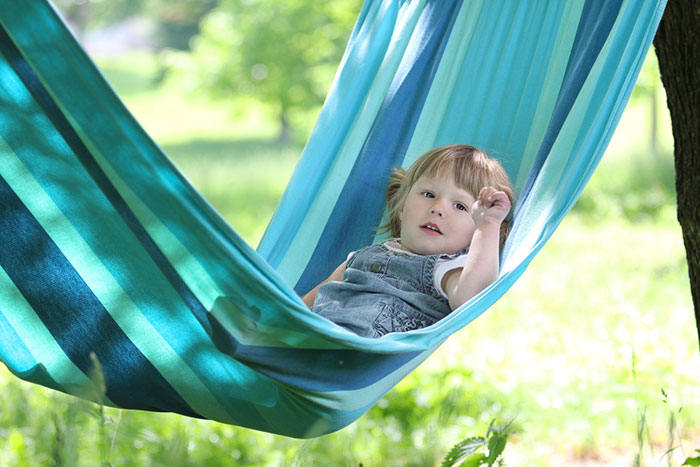 If you decide to build a hammock, make it from a dense non-expandable fabric and without metal frame rods that can suddenly break. Children, just like adults, love to wallow in a hammock!
Prohibiting it is meaningless, so it is better to test for strength in advance and make it as safe as possible. Do not hang a hammock high above the ground in the hope that then the child will not climb into it.
Children are inventive creatures. Climb up – climb, but with a descent there can be dangerous situations.
The same applies to the device homemade teeter.