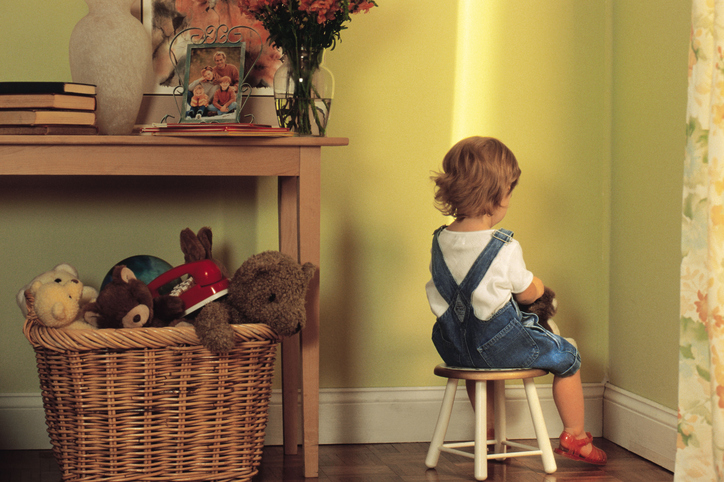 Why do we punish children?
To answer the question of how to punish children correctly, it is necessary to figure out why we periodically have such a desire. There are three main reasons for this:
Parents misinterpret the child's behavior. They think that the kid out of spite climbs somewhere, something is missing, gets dirty, etc. But we must bear in mind that the child is constantly in the stage of knowing the world: he smashes, throws, drops, sorts, tears off, not to harm and annoy adults, but to learn the properties of objects and learn how to properly handle them, that is, in this way is learning. The kid throws the cup and, watching how it splits into pieces, gradually begins to understand that it is fragile, with such items must be handled carefully. The child pulls the cat's tail, not because he wants to offend him or make fun of him. The kid just pulls the cat closer to him to learn. If a child dropped ice cream on his pants, this does not mean that he intended to dirty his pants. Just toddler distracted by a crow or passing people.
Each adult has a system of already established certain installations, rules, laws, scenarios, points of view. When a child's behavior does not fit these scenarios, the parent explodes. For example, there is an installation: "dirty pants – this is bad." Initially, perhaps it sounded like: "Poverty, little money, you need to take care of clothes." But the next generation has already forgotten about poverty, therefore it remains only: "We must take care of our clothes, because our ancestors did it, and this is a sign of good education." From this the conclusion follows: "It's bad if the clothes are dirty." And we have only a loop of negative installation. An adult with such a train installation, punishing a child, simply acts according to the scenario laid down by his ancestors. After all, nothing terrible in dirty pants there, and certainly it is not necessary because of them shout at the kid or slap him.
By punishing a child, an adult compensates for his dissatisfaction with life.
However, the main purpose of punishment is to explain to the kid his mistakes and prevent them from recurring. At the same time, the family hierarchy should be maintained: adults are strong, but fair. Therefore:
The child must always clearly understand what was wrong. It is very important to explain to him why this can not be done.
Do not use physical penalties. The child is completely dependent on the parents and therefore is not able to defend the limits of his personal space. He will obviously lose the conflict, and he will be extremely uncomfortable. You also can't manipulate feelings ("I don't talk to you," "You will behave badly – I will give an old woman," "I will not go anywhere with such a grimy child," "I will not love you so badly"). In any punishment, the child must be sure that he is treated fairly, that he is still loved, and that even when punished, he will not be left without parental love.
For each offense, you must choose a proportionate punishment. Do not punish when a child does something wrong the first time. To warn in advance what kind of offense what punishment will follow.
Try to have the child correct his act as a punishment: repair the damaged item, remove scattered things, etc.
Punishment should be limited in time. Threats in the spirit: "I will never give money to ice cream now", "No longer go to the computer" – children do not take it seriously.
The child is fighting and calling names. Introduce the rule: in our house you can not offend others.
If someone fights or says "bad words", he should sit on a chair for 5 minutes or stand in a corner (in this context there is nothing wrong with this punishment). The child needs to be explained what it means to 5 minutes, show on the clock.
This rule should be followed by the whole family (mom can not slap children or swear too).
The child does not save their toys. We say: "Here's your machine.
If you break it, you won't have a car anymore. " And do not buy a new one under any circumstances. The child needs time to draw conclusions.
If in this situation to scold and spank the baby, and a week later to buy a new machine, the child will choose the scheme "broke the toy – spanked (not so scary) – but bought a new toy!" This model of behavior is formed for life.
The child throws things and toys. Need to learn to clean up after themselves. It happens that for several years mom cleans up after the child, and then parents sharply decide that he should clean up after himself.
Even worse, if instead of rewarding the child for trying to learn to put everything in place, mom and dad criticize him: "You didn't do it the wrong way, didn't remove everything". In this situation, the crumbs of internal resistance: "Why clean? Clean – do not clean, still mom is unhappy. "
To avoid this, praise the baby: "Well done! A little more and there will be order, it remains to put five cars on the shelf. "
Can I spank children?
No, because our main goal is to raise a child, teach, explain, and not intimidate. Violence also includes deprivation of food or sleep.
You can neither praise nor punish with food.
As a punishment, you can deprive a child of any pleasures: cancel viewing cartoons, do not take it with you to a holiday or, instead of playing games, engage in domestic work.