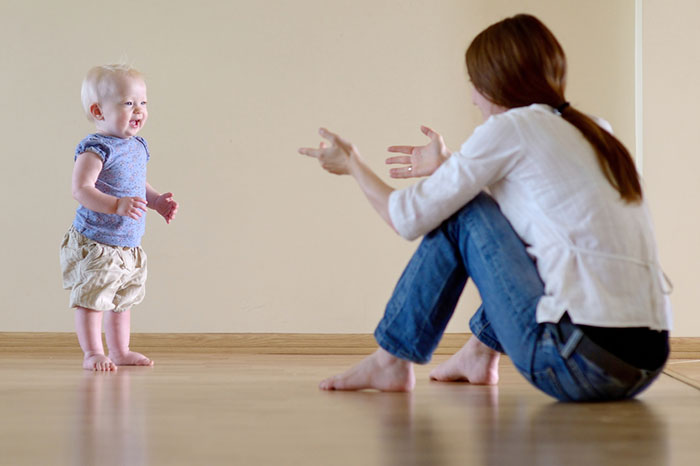 To help the baby take the first steps, stand facing him and sit as low as possible, stretch out your arms, and then begin to gently back up. So it will be much easier for a novice pedestrian to keep his balance than if you are behind him and hold the handles raised above his head.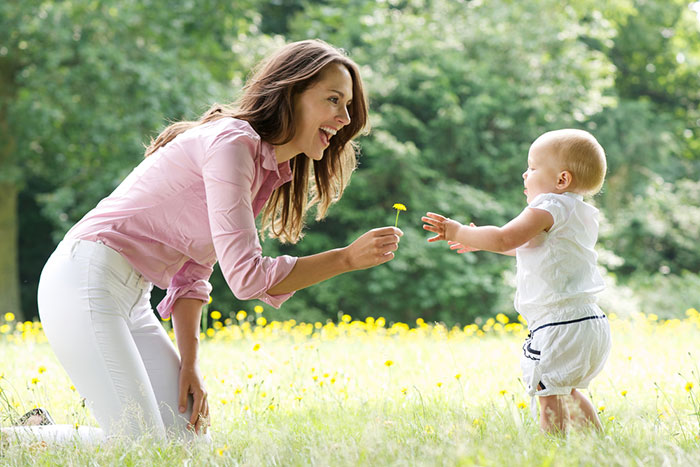 Encourage your child to get to an interesting little thing – a favorite toy – by putting it within reach of the toddler. The crumb already takes a few steps with the support (for example, along the sofa), but is he afraid to move away from it?
Stand at a distance of one meter from the baby and stretch your arms towards him. Rest assured, the desire to get close to you, as well as the feeling of your support, will eventually overcome his fear!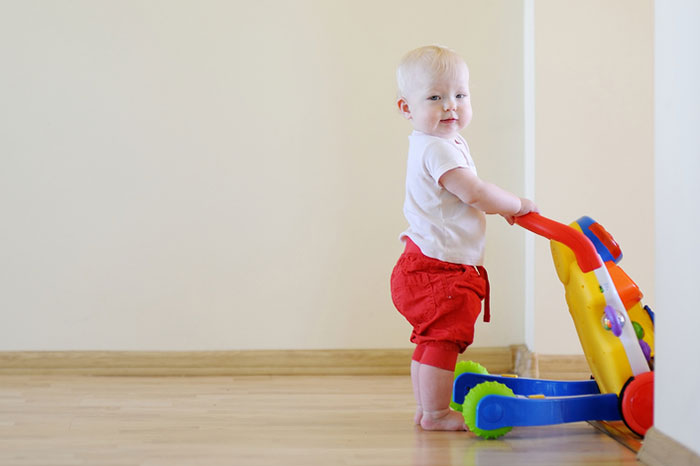 Get a stable toy truck for your child with a steering wheel that he can lean on while walking. Give him lightweight plastic chairs or coasters so that he pushes them in front of him as he moves around the room.
Do not forget the bright colored ball that will make your baby want to reach it!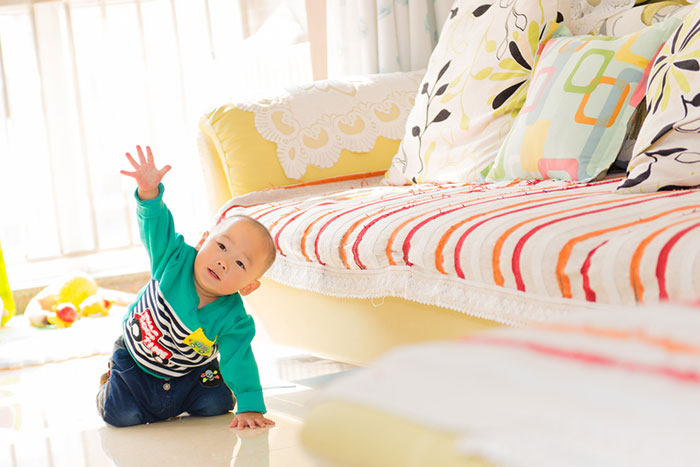 Falls are completely inevitable and often not too dangerous for a child who is just learning to walk. If the crumb fell, without causing any harm to yourself, refrain from interfering, do not gasp and do not rush to lift it.
It is better to give him the opportunity to climb independently – it is well developed coordination of movements.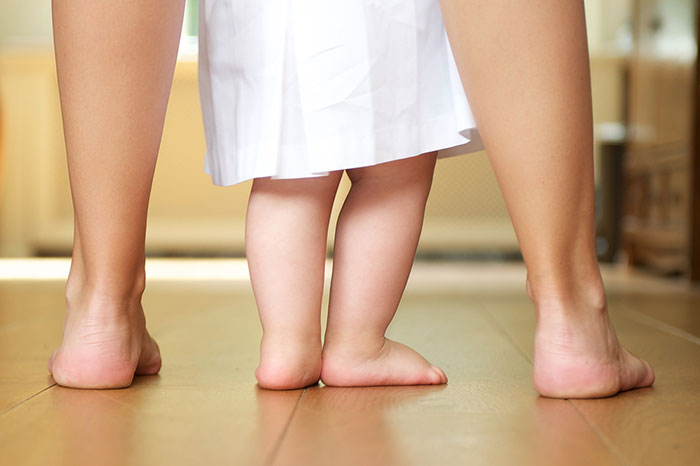 Give the child a fairly long stick in each hand (for example, a cane and a mop handle). He will take it at the height that is convenient for him.
Then stand behind the baby and start moving. The child will rely on "stilts", and you will accompany his movements, carefully moving each stick in turn.