These 5 parental tricks will help avoid drama when moving from a small cot to a big one: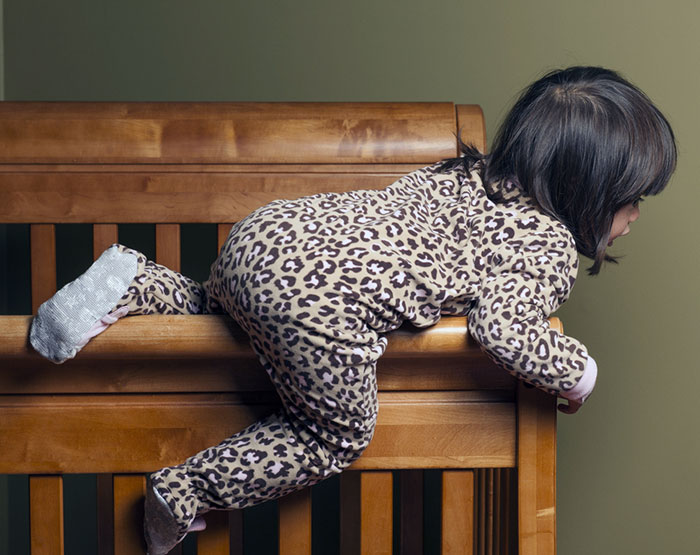 You can relocate the child in the "adult" bed after 3 years, but the best – in 4-5 years. Do not hurry!
If the baby is tied to his crib with bumpers and bumpers and categorically refuses to change it to another one, do not make universal problems out of this. Wait a few more weeks (or even months). Even if he is in a bit cramped in an old crib, the main thing is that he feels completely safe in it.
The transition to a new place of rest and sleep should be as painless as possible.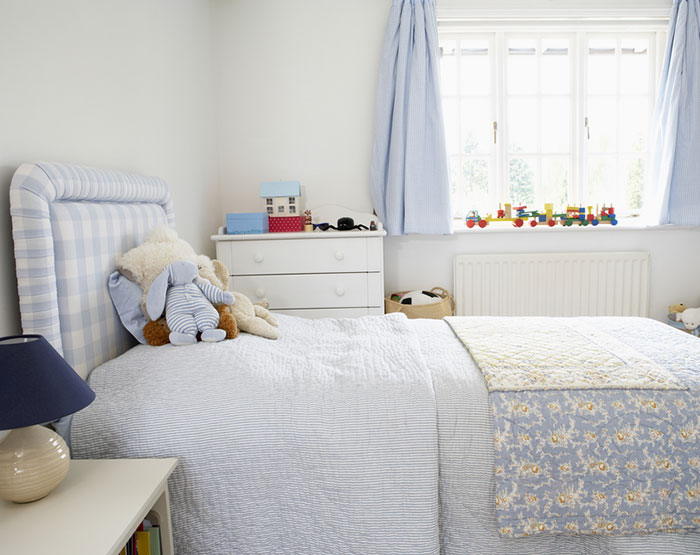 Share with him the hassle associated with the organization of a new bed. In addition to the crib, you will need new bedding. Benefit from this situation!
If you take your child with you to the store and let him choose for himself 2-3 nice bedding sets (for example, with images of his favorite cartoon characters), this will help him to get used to the new crib, and later love it.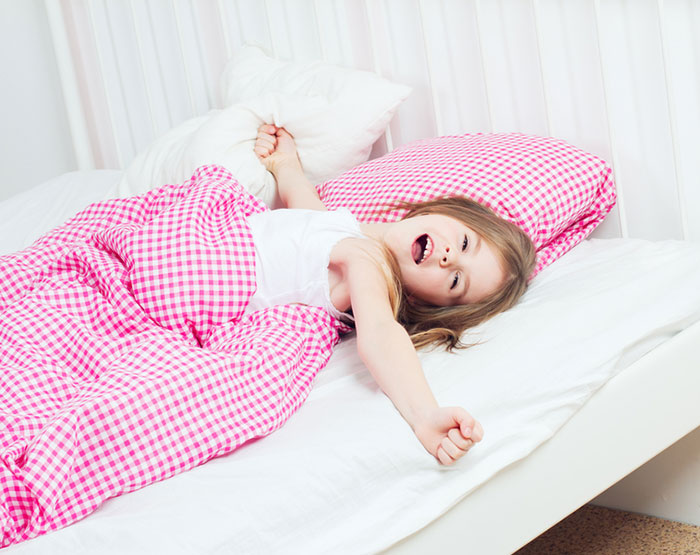 The disappearance of the lattice "fence" means freedom for those who only think about how to get to the bedroom with mom and dad early in the morning and get into their bed. In order to not accidentally end up in an awkward situation, discipline the early birds! Put a cute alarm clock in the children's room ("When he rings, you can come to us to kiss and say" Good morning! ").
Another "distracting" maneuver for those who are younger can be a TV with a timer – half an hour of favorite cartoons will be kept by the "lark" in the nursery.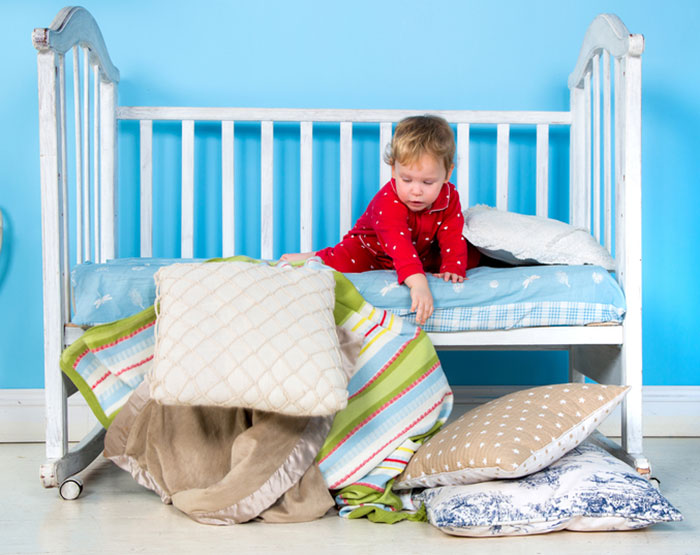 Are you afraid that with the disappearance of the lattice the baby will fall out of bed? Try to position the new crib on one side against the wall, and on the other, install a small protective barrier (today they are sold in many children's stores).
Another option: the first time you put a mattress from the old one next to the new bed – it will soften a possible fall. However, if you chose a low bed, it is unlikely to happen, and at least it will definitely not have serious consequences.
But from bunk beds to middle school age just better to refuse.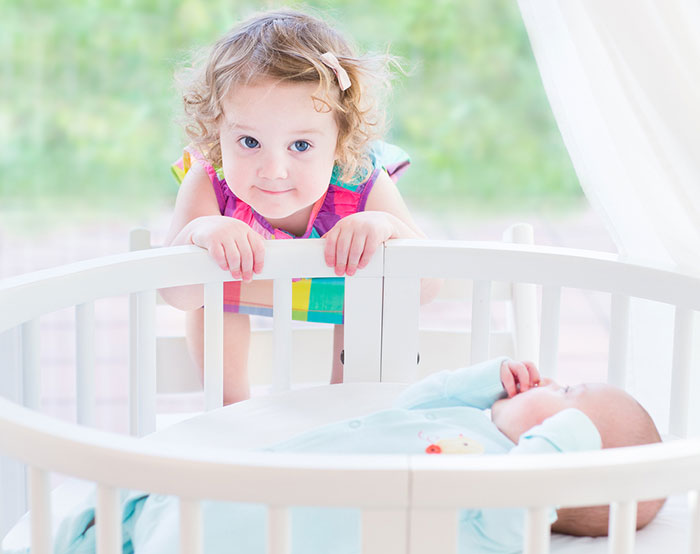 If you are pregnant and plan that the crib of the older child will be left to the unborn baby, make sure that the firstborn does not have the feeling that the "uninvited guest" has been robbed, deprived of a place in the favorite bed and in the parent's bedroom. So that the baby does not connect these two events in his memory – the birth of a younger brother / sister and his eviction, change the crib to an "adult" long before the birth of the second baby.