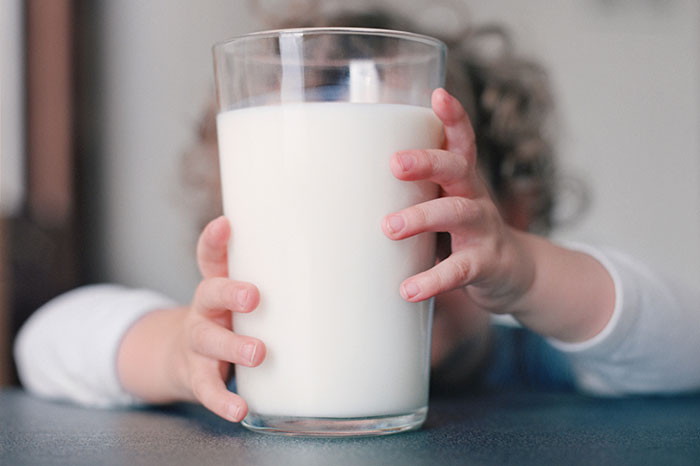 But for baby food, cow's milk is still an indispensable product. Milk and dairy products contain a lot of calcium and protein, and these are the two main sources of nutrients necessary for the growth and development of the child.
Therefore, it is not necessary to eliminate dairy products from the child's diet only for the reason that mum and dad stopped eating cereal with milk in the morning. If you suspect that the baby does not absorb milk, consult a doctor.
In the meantime, here are five reasons why your child should drink a glass of milk every day.
Ask any pediatrician, and he will almost certainly tell you that all children, regardless of age, should drink milk – for the full development of the nervous system and active brain activity. The problem is what kind of milk to give the baby – skim or whole milk? Strictly speaking, the answer to this question should be given by your pediatrician, based on the needs and health of the baby.
In this case, the doctor should know his weight, height and age. However, in general, it is better to give the child whole milk – that is, that which has not been subjected to artificial processes of degreasing and recovery.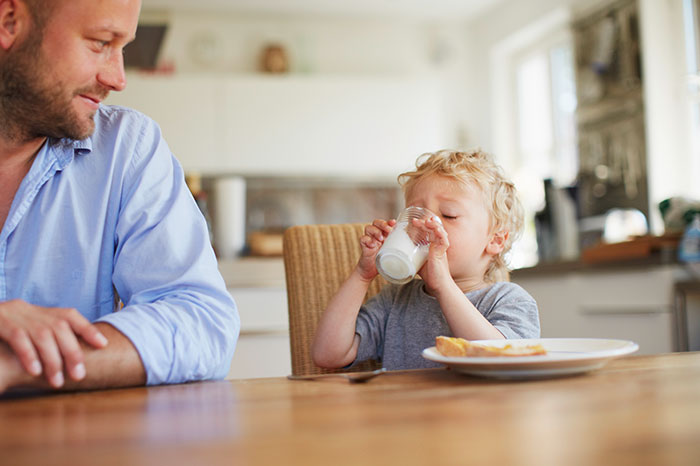 When it comes to the development of the child's skeletal system, three factors determine the power of this system: physical activity, genetics, and calcium. So milk is rich in this very calcium. Regular milk intake helps prevent bone growth disorders and reduces the risk of fracture in injuries.
In addition, milk is a source of vitamin D, which helps the body absorb calcium, preventing inflammation and brittle bones. By the way, yogurt and cheese do not contain this vitamin.
So among dairy products more useful than a glass of milk for bones has not yet been invented.
Daily drinking of milk makes the teeth of children healthy and strong. Why? Due to its high nutrient content, milk helps protect the enamel surface from acid, and also reduces the risk of weakening gums and tooth decay.
There is one more aspect. Many mothers claim that their children drink less sugary drinks throughout the day if they drink milk. And you, of course, know that the less sugar that you drink and eat, the healthier your teeth.
True, this does not mean that the baby should quench their thirst with milk alone – there is drinking water for that.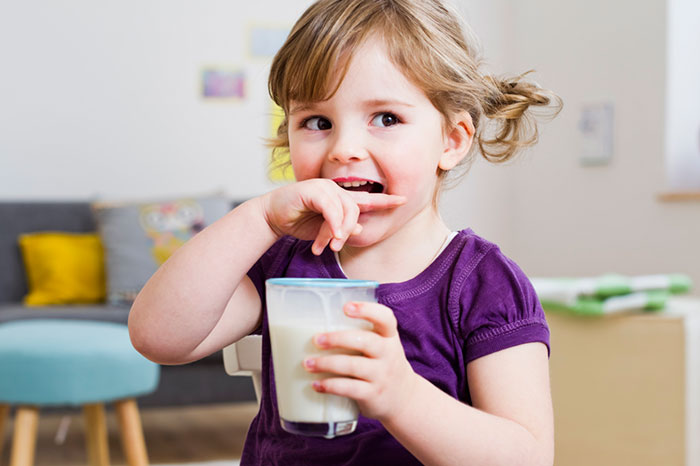 Both for an adult and for a child's body it is crucial to avoid dehydration. At the same time, children move much more actively than their parents, so that it is even more difficult for them to maintain the desired level of water. And here milk will come to the rescue too.
Since it has a high content of water molecules, it helps protect against dehydration. However, moderation is mandatory here.
When children drink too much milk, they refuse many other foods that are rich in essential nutrients.
Despite its seeming tirelessness, our little curious "energy engineers" also need to be recharged. In addition to a variety of nutrients, milk also contains phosphorus, protein, vitamins of groups A and B, which are very important for the development of a young child.
In addition, milk increases the absorption of vitamins, boosts the body's immune functions and energizes. Daughter or son do not want to drink more milk?
Prepare them homemade chocolate milk – few people will refuse a cup of hot cocoa.