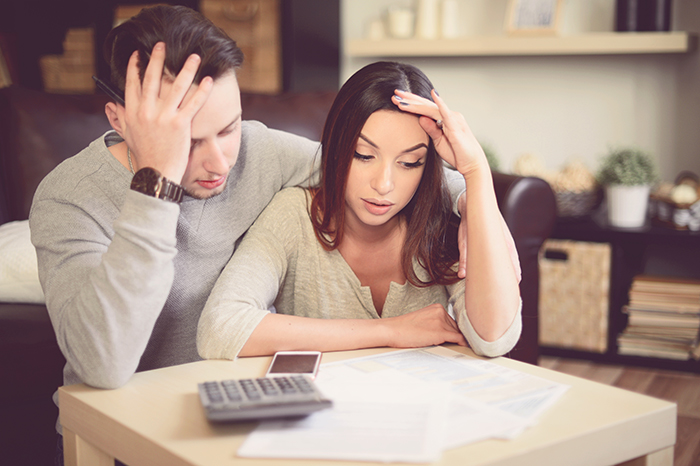 Error number 1. Lack of rules and agreements.
Learn to negotiate! From the very beginning, decide: either responsibility for the financial well-being of the family, that is, for the preparation and control of the budget, is taken by one person, or all decisions are taken together.
But the budget is the budget, and life is life. We don't have any expenses in the budget, but we've seen it, and … What to do? Agree in advance on how to make changes and coordinate them.
In business language this is called a regulation. It's great if you can involve all family members, including children, in drawing up a budget.
Firstly, it unites the family, secondly, it teaches children order and thrift, and, thirdly, prepares them for independent living.
Error number 2. Uncontrolled spending, or "rubber" box.
You need to understand and accept the size of your budget. For example, if this month we can afford to spend "x" money, then we can spend only "x" or, if we succeed, even less. If we spend more than planned, for example, on products, then we should save on something – on hobbies, clothes, and other payments.
Our family budget is a box with many compartments, and it is not rubber. If we spent everything from one branch, but we didn't have enough, we need to decide from which other branch we will take the money.
That is, an overrun in one direction will inevitably lead to the need to save on another.
Error number 3. Lack of long-term planning.
In addition to the current monthly expenses on food, utilities, taxes, kindergarten, school, transport, and so on, you must always remember those that are usually "dumped" on each family like a bolt from the blue. I mean spending on vacation, medical insurance, car insurance and maintenance, major purchases, and so on. Calculate these costs, plan them at least 1 year in advance and prepare for them.
Accumulate! Save on something, earn extra, put aside accumulated.
This is long-term planning.
Error number 4. Costs are income.
My personal advice is to treat the family budget as if it were an enterprise budget. The company can not live without profit.
Likewise, a family cannot live when expenses are equal to income. It is desirable that the difference between expenses and incomes be at least 15% of income.
If your family income, for example, is one hundred thousand rubles, plan expenses in your budget so that every month after all expenses there will be at least 15 thousand rubles. Save this money for vacation, large purchases (see p.3).
You can even encourage your family for savings and rational spending of money – go somewhere together, buy something for yourself.
Error number 5. Lack of pocket money.
Every family member, at least starting from school age, should have their own pocket money. Their size depends, of course, on the size of the overall budget. But every family member should have the right to spend their money at their own discretion.
And this size should depend only on the total family budget and the principle of reasonable sufficiency. It is ridiculous and absurd to observe when a wife requests money from her husband for a gift to him or her husband requests an extra "penny" from the wife for a bouquet by March 8.