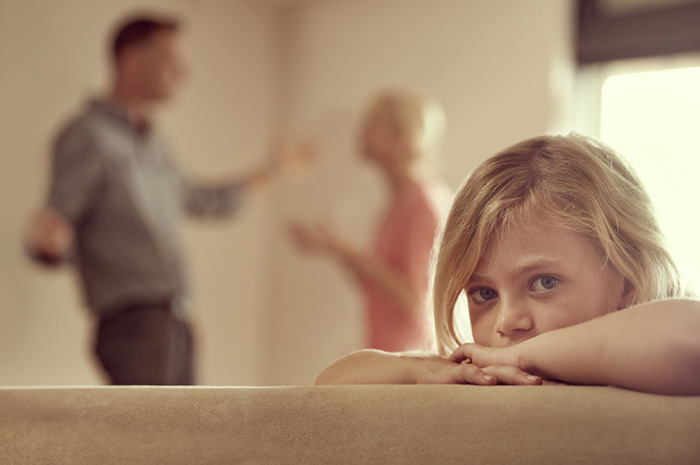 Studies show that the day when we first inform children about our decision to part, they will most likely be remembered for many years. Therefore, it is important to pay attention to all the details: how, with whom and under what circumstances the child will speak. Try to think about this conversation and, if you maintain a good relationship with a partner and are able to peacefully discuss issues relating to the welfare of children, talk to him about it.
It is important for you to enlist mutual support in order not to shake the child's belief that mom and dad love him and will be with him. Many parents are very worried and in the end decide to just report it as soon as possible, without going into details, in the hope that children, especially small ones, will forget a lot in time.
Children are really able to adapt to new conditions, but if your subsequent conversations on this topic can be erased from their memory, they may never forget the first conversation. And although there are no uniform recipes that are applicable to all families, psychologists point out a number of important rules that parents need to follow.
Deciding to talk, parents are faced with a dilemma. On the one hand, with children it is important to be truthful.
Children with whom parents sincerely discuss important issues, growing up, do not hesitate to ask for help when it is needed, and openly talk about their anxieties. On the other hand, the question arises how far you can go in your candor.
One common example: a divorce is initiated by one of the parties, the second does not agree with this. And if younger children are not yet able to appreciate all the nuances of what is happening, then those who are older than five years old may realize: mom or dad does not want this parting.
If you just say to the children: we both wanted it, then they unwittingly juxtapose all that they have heard and felt in relation to their parents all this time, and are faced with a discrepancy. Such an obvious falsehood can make them question the veracity of what their parents say and promise. If the children have witnessed your showdown, then it is better to say: "Mom and dad have recently quarreled on many issues, including how they will live.
But now they have decided for sure that they have to part … "It's not worth going into details of why there were disagreements – this information will be emotionally unbearable for a child's soul. The notice of separation must be announced as the final decision, which both parents now agree with.
Another extremely painful issue is the departure of one parent to another partner. How frank to be with children in this case? During the first conversation, which, no matter how hard we try to soften the blow, it turns out to be traumatic for children, you should not talk about the rapidly changing personal life of your father or mother.
It is important for the child to first accept the fact that the parents are not together, and to make sure that both of them still love him. On this baby will take time. In the future, when the hottest emotions die down, for a harmonious development, the child needs to feel like a part of the new life of the parent.
Here it is important to be truthful: yes, the father (after all, as a rule, fathers leave) has a new family, but the child still loves them. And the doors of the new father's house are always open for him. Sometimes mothers try to prevent the baby from meeting a new wife or girlfriend of the father, trying to justify it with the interests of the child who may be injured. "Let's be honest," says Tatyana Mizinova, "most of all we fear that the rival who won the husband will also take away the love of the child.
These experiences are especially strong in the first couple of years after breaking up. However, the child in this case is forced to hide what he saw with the new wife of the Pope.
Ultimately, the feeling that you feel good and comfortable with your father will be formed, but for that you need to feel guilty. " Therefore, it is important for children to be frank in that the life of one of the parents has changed.
However, talking about it is not the day when you tell them about the breakup.
If the kids perceive what is happening as a given — mom and dad will no longer live together — then older children are trying to figure out why this happens. All explanations must be consistent with what the child can recognize.
If the children have heard your quarrels, then you should openly admit that mom and dad began to quarrel often, and in order to remain friends, they need to live separately. If the child does not insist, do not go into the details of your relationship.
It is also better never to touch the topic that someone in the family has fallen out of love with someone. "The topic of losing love is very difficult, not only for children, but also for adults," reminds Tatiana Mizinova. – Children can interpret this fact in their own way: if they do not like it, it means that it is bad. This becomes the basis of fears that they can also stop loving for bad behavior and, as a result, quit.
And the fact that his mom or dad turned out to be bad for the baby becomes unbearable mental stress and causes the affected parent to protect the response. It means behaving aggressively towards the abusive parent. "
How to talk about what happened? The reason for separation can be explained by the inability for mom and dad to remain friends. "This is the most understandable explanation for a child, since he already has experience with peers and he knows that quarrels are happening even with his closest friend," says the psychologist. – He may be offended and not play with him for several days, consider him bad and angry.
However, after some time, communication is improving. It is useless to try to explain to preschoolers that the parents did not get along with the characters or the father did not meet the expectations of the mother.
All this will cause only great concern. However, if the baby continues to insist on the cause, you can rely on more understandable examples: "There are many things in the world that do not depend on us.
Kitties with dogs are fighting, and there is no right or wrong. In the cult cartoon, the angry cat Tom is chasing Jerry's cunning little mouse, and no one is to blame for their conflicts either. In the same way parents are not guilty.
And although mom and dad cannot live together, there is a baby who binds them forever. "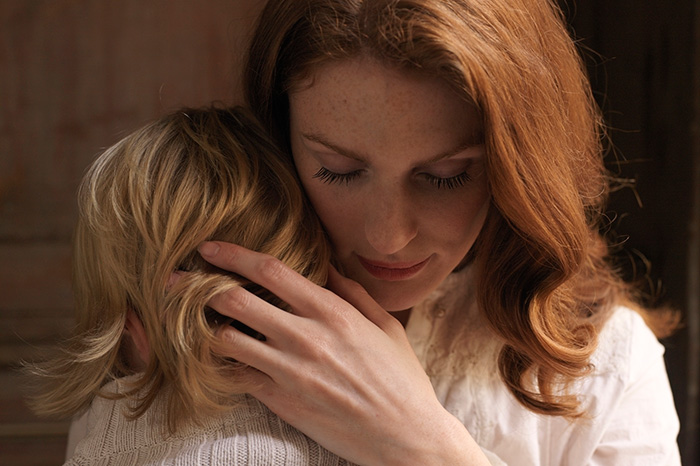 Everything will be fine?
The disintegration of the family gives rise to painful experiences for the child, and it is important to talk about it, and not to pretend that nothing bad has happened and the two of you and your mother will only get better. It is necessary to help the child accept and experience this significant change in his life, and ostentatious parental optimism is not an ally here. "Children on an intuitive level understand more than adults think," says Tatyana Mizinova. "And it's very important for them to have a flat and calm position of their parents, especially the one with whom the baby remains to live." The best tactic is to admit: now it's not easy for everyone, but in time everything will get better, it will be nice and calm.
It is also worth being prepared for the child to start asking questions not immediately, but over the next days and months. And he can do it at the most inopportune moment: at the threshold of the kindergarten or in line at the store.
It is important to be honest and say: "Let's definitely talk about this a little later." And do not think that the child will forget and can not fulfill this promise.
If we do not discuss what excites him, he will begin to fantasize and worry. Therefore, do not delay for a long time the answer to the question asked.