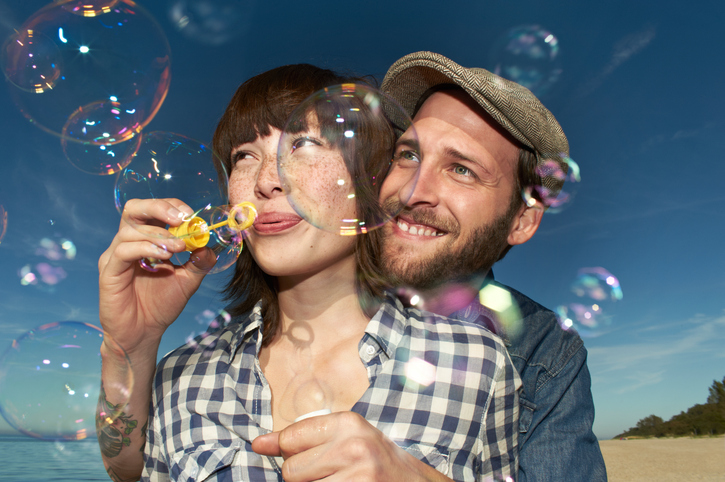 Happy spouses do not quarrel
Reality: They conflict, but they can listen and forgive. The absence of disputes, in fact, is not such an unequivocal indicator.
If partners never quarrel, this does not mean that they live in perfect harmony and there are no stumbling blocks in their life together. After all, there are no complete coincidences in nature and it is impossible to meet your exact copy.
Quiet life without extra bursts most often means that the partners simply try to interact with each other as little as possible, and their communication is very superficial. In this case, there is no need to talk about real rapprochement on a spiritual level. Quarrels between spouses (of course, if they end on a healthy note) indicate that the partners are not afraid to openly declare their desires, even if they know that they will be misunderstood.
But it is this courage that allows the husband and wife to get to know each other for real and find a compromise that would suit both. And if you constantly remain silent for fear that your partner will be disappointed, angry, offended, or will file for divorce, you will have to step on your own throat song.
And this is a direct path to deep dissatisfaction with both our own and joint life.
A successful union can only be created by mentally healthy people.
Reality: It is too difficult to define what a "mentally healthy" person is, but most often with this stamp we award people without "cockroaches". But everyone has "cockroaches", just when we think of a happy couple, we somehow forget about it.
It seems to us that people living in a marriage happily ever after are very special. But no, it is not. Each of us is tormented by some intimate question or even questions, many people periodically think: "Is everything in order with me?", The majority notes for himself the oddities.
Speaking specifically about the couple, it is important to understand whether you recognize your shortcomings and whether you can openly discuss them with your partner. And does he do the same in return?
The main difference between happy spouses is that they recognize each other's weaknesses and can even trick each other. And in an unhealthy union, partners do not know how to notice their mistakes, ask for forgiveness and forgive.
This is their misfortune.
Ideal partners have many common interests.
Reality: Partners who are satisfied with each other have their personal lives outside the family. Of course, at the same time they like to spend time together, but this is not necessarily a common hobby, it's quite enough if they both like to watch a detective series in the evenings.
But how difficult it is for us to believe this! Having read novels about eternal love, we cannot even imagine that spouses can spend time separately and enjoy life without looking each other in the eyes and not breathing each other in the back of the head.
In fact, when partners literally do everything together, the acuteness and novelty of feelings quickly disappear, because remaining in the role of lovers, when there are no secrets and riddles, is rather difficult. In addition, in this case, you may feel that you are turning into a continuation of a partner, that is, you cease to be a separate person with your inner world and needs.
People who are happy in marriage, on the contrary, often have a whole arsenal of various ways to experience the beauty of life without help from anyone. Therefore, they may not share the specific interests of each other, but they are happy to try something new together.