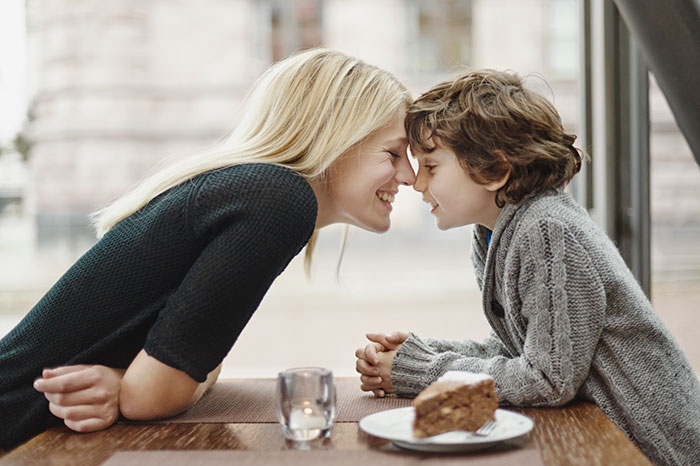 Have you noticed that at the age of 3-4 years old children begin to actively confess their love – to mom, dad, grandparents, sisters, brothers, and other people close to the child. For no reason, the child can say: "Mom, I love you!".
This is possible in families where the child feels loved, in families where the child often hears about love and sees its manifestation. The realization that children are loved gives them:
1. Ability to trust.
When children know that they are loved, they know that there is someone they can trust. Of course, not every advice that we give them throughout their lives will be the best.
But they can be sure that we give it on the basis of the best intentions and for the benefit of their interests.
2. Belief in your value.
When children know that they are loved, because they are what they are, not because they did or did not do something — they begin to understand the true value of their lives. And people who are fully aware of the inherent importance of their lives are likely to achieve much more.
3. Fans for life.
Children who are loved know that there will always be someone on their side who will be rooting for them. Whether it is a sporting event, or a game called "life," the closest person will always be on the platform, who will always support and give his shoulder.
A loving parent becomes a solid foundation that can never be shaken. When a son or daughter knows that their foundation is strong and stable, it is much easier for a child to risk, because courage becomes for them a natural trait of character.
5. Time to grow.
Love is patient. Love endures both good and bad.
This gives children time to gain wisdom, prudence and understanding.
6. Ability to make mistakes.
The natural embodiment of love is forgiveness. When we love someone, we forgive them for their delusions and misdeeds.
Children who know that they are loved also know that they will be forgiven.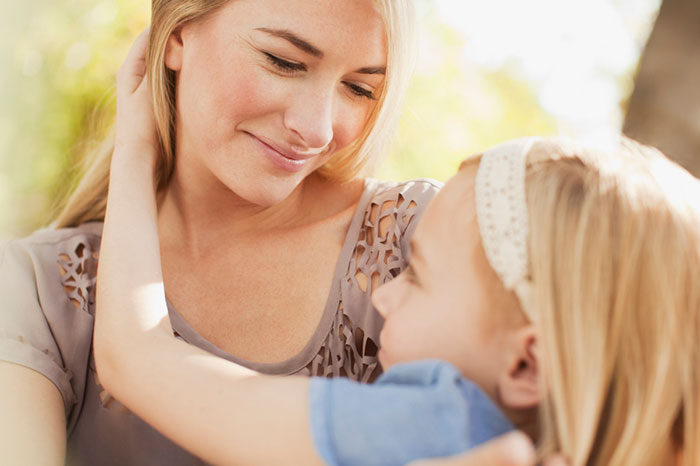 7. Correction of behavior.
When experiencing love, a person sees only good qualities in another person. This fact has a powerful corrective effect.
Considering that a person is initially good, we are trying to pull him up to this bar, especially at times when human behavior requires correction.
Whether it's a 5-year-old child or a 90-year-old elder, the feeling of being in love always brings a smile to your face and a warm feeling in your soul. It warms the heart, raises the mood, and as a result gives the opportunity to enjoy life.
This feeling can change both the whole day of a person and his whole life!
Love gives hope. Hope for a bright future, that we have value, that we can like, that we deserve to live a joyful and happy life.
In childhood, hope is of particular importance because it is important for children to believe that only the best is waiting for them.
10. Ability to not be afraid.
Love for children is akin to being protected. They know that since they are loved, they will always be protected and thus can not be afraid.
Whatever happens, frightening in their lives – the neighbour's barking dog, the exam, admission to the institute, the first interview, marriage, – children who feel loved are able to cope with these difficulties much better.
11. The feeling that they are part of something bigger than themselves.
The child, whom they love, feels that he is accepted and that he becomes a part of something greater than what he himself believes – families, societies, planets, the universe. This sense of scale gives rise to responsibility, dedication and ethical attitude to the world around.
12. Confidence that they are always welcome.
Transmitting to a child that you love him, that in any life situation you will be happy for him, that at any time he can return to your home, the child will remember this even when he is thousands of miles away.
13. Ability to love yourself.
Children who grew up in love will want to share this love with another person in the future. Such children will most likely want to start a family, raise their children and give us, parents, their care and attention in old age.
14. Belief in love.
In our material world, people increasingly lack faith in eternal values. Transmitting to our children that love has a huge impact on a person and plays a major role in his life, we help them to overcome the difficulties of life, not to pay attention to temporary troubles.
At each moment in time, children will know that the greatest value lies in the relationship of people and wherever they are, faith in love will be in their hearts and lead them in the right direction.