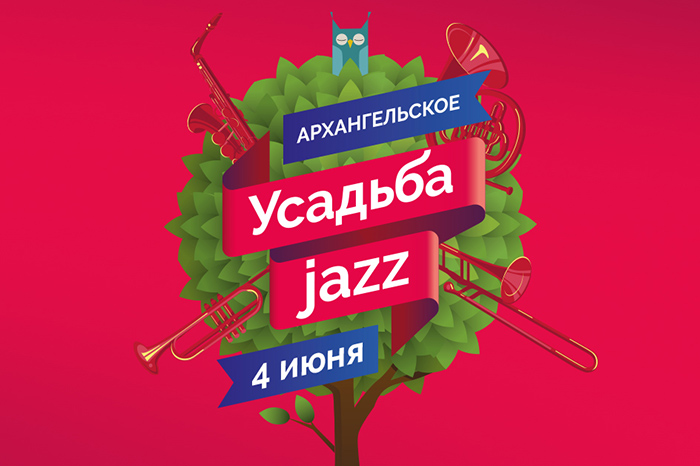 The famous Russian open-air dedicated to improvisational music will be held in the capital for the thirteenth time. Unlike previous years, visitors will not have to break between the two days of the festival, all concerts will be held on the same day – June 4th.
For their friends, the magazine "Happy Parents" has prepared a children's area together with the Nickelodeon TV channel. In our tent you are waiting for the characters of your favorite cartoons and fascinating entertainment. We also prepared a photo area where children and parents will be able to take memorable pictures of a family holiday.
As a surprise guests are waiting for gifts from the magazine "Happy Parents".
One of the festival's headliners will be the legend of funk music, the great saxophonist of Maceo Parker. Permanent music partner of James Brown, Prince, George Clinton from Parliament / Funkadelic – on his account dozens, if not hundreds of recorded hits.
For outstanding musical merit, his home state of North Carolina called Parker a national treasure.
Another notable participant in this year's festival will be the Aquarium Group and Boris Grebenshchikov. Today Grebenshchikov is perhaps the only Russian musician who is listened to by young and old, a liberal and a conservative, London and Paris, Kostroma and Zhukovsky. Each concert of "Aquarium" is like a big trip.
Paraphrasing David Bowie's beloved by Grebenshchikov: you never know where you will go, but you will not be bored for sure.
The special program dedicated to the 30th anniversary of the Spleen record will be performed on the stage of the "Aristocrat" by legendary accordionist Richard Galliano and his New Musette Quartet this year. Thanks to Galliano, the musette genre that originated in Parisian cafes of the nineteenth century appeared on the scenes of the largest jazz festivals. A special guest at his concert will be guitarist Philip Catherine, who once received the nickname "young Django" from Charlie Mingus for his virtuoso playing.
Also on the stage "Parter" will perform incendiary electronic trio Kraak Smaak. Lucille Crew magazine, which consists of MC Rebel Sun from American Baltimore, Argentine electronics engineer Izzy and vocalist Gal de Paz. Together they play an explosive mix of hip-hop, funk and dance electronics that will lift even the laziest ones to their feet.
Norwegian tenor saxophonist and opera singer (in one person) Hakon Kornstad, sensation of the Voice show Barbara Vizbor, one of the best jazz singers of the country Alina Rostotskaya with the Jazzmobile group, Phonograph-jazz-sextet group Sergey Zilina.
On the "Indicator" stage you will be able to listen to frivolous covers of evergreen hits from NewLux, Francophone pop girl band Ki? Tua, one of the most promising indie performers in Russia, Barbara Demidova, as well as followers of PepSee and "Silver Wedding" of "Dress by 130" . The group that won the "Found in Contact" competition will also perform here.
As always, apart from music at the festival there will be entertainment for every taste. You will be able to play the most popular board games and put together a giant puzzle, show off your erudition at the games of the intellectual park Olympiad "Brain" and learn aeromodelling. Complete the quest based on the Broadway circus performance and learn a few dance steps on Latin American and exotic dances – zumba and kizombe.
Practice yoga and take a picture as a souvenir in a special photo booth.
This year, a Jazz World scene appeared at the festival. Here musicians experimenting with ethno-music of various countries will perform. Legendary vocalist Sergey Starostin will present a joint program with composer Anton Silaev and his project Blockbasster. The eccentric Dutch team Parne Gadje will play Balkan music on such amazing instruments as a cycle phone (guitar with strings made from bicycle spokes) and a bicycle chinbass (double bass with a bicycle tire resonator). A popular singer Sati Casanova will perform a program with Arabic, Caucasian and Indian motifs accompanied by a hanga, cello and percussion.
Also there you can listen to the singer Darlini, the ethno-electronic project Olox and the group Gemes, which mixes Indian traditional music with Britpop. Near the stage there will be a space where you can try exotic teas and delve into yourself to the sounds of singing bowls.
At the traditional design market, visitors will be able to purchase clothes from current brands and designer interior items, jewelry, conceptual jewelry from and much more.
Also, visitors are waited by a food court with dishes of the best Moscow restaurateurs for every taste.
Tickets: VIP tickets for the price of 8000 and 7000 rubles and regular tickets for the price of 2500 rubles can be purchased on the official website (http://usadba-jazz.ru/tickets). Children under 14 are admitted to the festival for free.
Address: Museum-Estate "Arkhangelskoe", Moscow region, Krasnogorsk district, 5th km of Ilinsky highway.