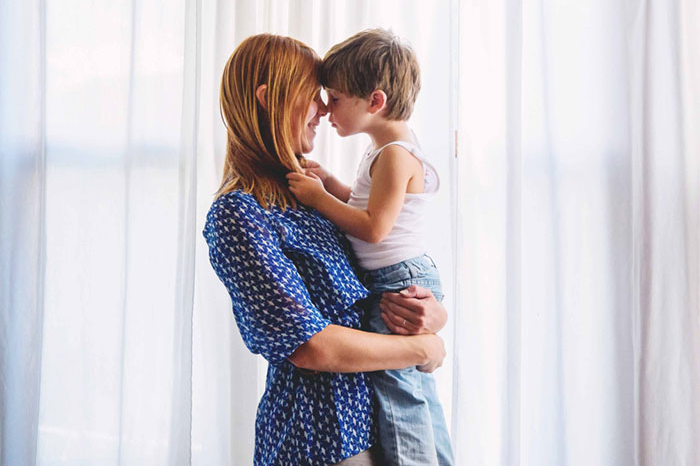 What are these words and deeds that will help set up this connection and never lose?
Every time you say "thank you" to each other, you seem to be stretching the thread of gratitude between you, which binds you tightly, fixing in your memory that good deed that you have done. Do not think that if a child is small, then thank you to speak for nothing.
It is from a young age that the culture of interpersonal relations in the family and in society begins.
Involve the child in a joint charity. You can either distribute food to homeless people or take care of homeless animals. In our family, we decided to involve the child in helping sick children.
Every month, sending via the Internet funds to help sick children, my husband invites the child to the screen and together they read the stories of children who need help, watch their photos. The husband reserves the right for the child to choose one or more children to whom they will send money for treatment.
The result of this activity was that my child is now preparing various crafts to sell them and spend the money "not for chocolates and candy," but for helping children in need of help.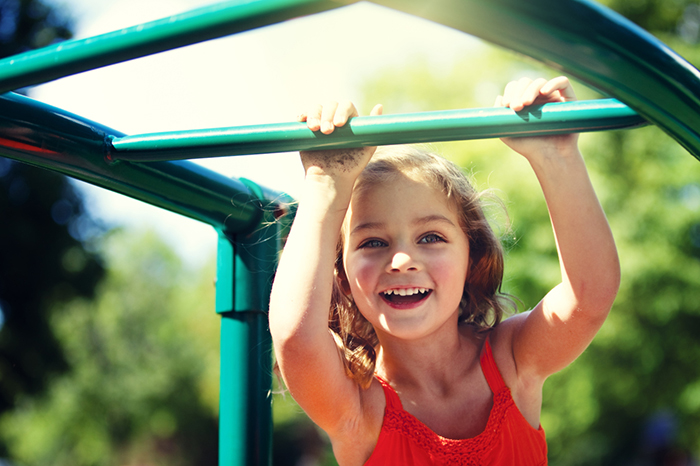 Helping your child set a goal, you get involved in his life. Even at his level the child can set a big goal, and with your support he will definitely achieve it.
When I went out to the playground, my 6-year-old child could not walk along the horizontal stairs, stepping over her "steps" with her hands. His hands seemed weak … As soon as the child was hanging on the first step, he did not have enough strength to move to the next, and he immediately jumped off.
I realized that my help is needed. We decided that learning to manage this ladder would be his number one goal.
Every time, while on the playgrounds, my daughter looked for this "simulator" and immediately began to train on it. For a long time nothing came out … However, after a while she was able to move her hand one step, then two, three, and now she freely passes the horizontal ladder of 8-9 steps. At each stage, my daughter had the most powerful support group – her mother!
Reaching the goal, she realized that the goal consists of small daily steps, completing which, you will definitely come to the best result.
Recognizing your mistake before a child, you show respect for him and show that you can be wrong. Do not be afraid to say "sorry" if you hurt your child.
He will respect you more for his ability to admit his guilt. Once I raised my voice to my child, quite sharply and loudly expressed my opinion. I had to apologize because I understood that I could hold back and use completely different words. "Forgive me, I was very angry at your behavior, so I spoke to you in such a manner.
I will try my best to prevent this from happening again! "I told my daughter.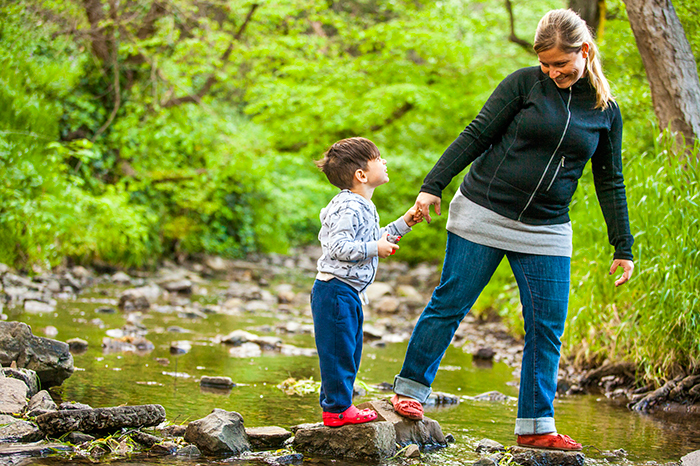 Acceptance includes 2 things:
The realization that your child is unique in its copy, such as it is no more, will not be and never has been. Since this particular child has come to your family, then this is the highest idea.
Ability not to compare your child with other children. To get rid of this habit, I have a very simple recipe – as soon as you start comparing a child with the neighbor Misha or Katya, immediately go on to compare yourself and the parents of Misha and Katya. Do not want? Great, then the children do not need to be compared. The only person with whom you can compare your child is himself a month, half a year, a year ago. Believe me, in this case, your child will always win.
It may seem to us adults that children's concerts are boring, a crowd of parents, and there will be many more such concerts in a child's life, so it's okay if we miss one or the other of his concerts. However, every time you find time in your schedule to attend your child's performance, you show your love and attention to him. It seems to us that children should love us in such a way, because we work a lot, buy toys for them and generally do everything to make them feel good.
But the secret is that when the children grow up, they will remember not the toys they bought, but the moments when speaking on stage, his closest and loving eyes looked at him from the audience. He will feel that what he is doing is very important because his parents appreciate it.
Janusz Korczak said: "Do not forget that the most important meetings of a person are his meetings with children."
Be honest with your children. But speaking the truth, consider the age of the child. Any truth can be said in different ways.
One day, my five-year-old daughter asked me: "Mom, will you die someday?" I could not, and did not want to lie to her.
I answered her in a calm voice: "Yes, it happens to everyone, my dear, these are the rules of life. But we have just started to live, so we will live for a long, long time! "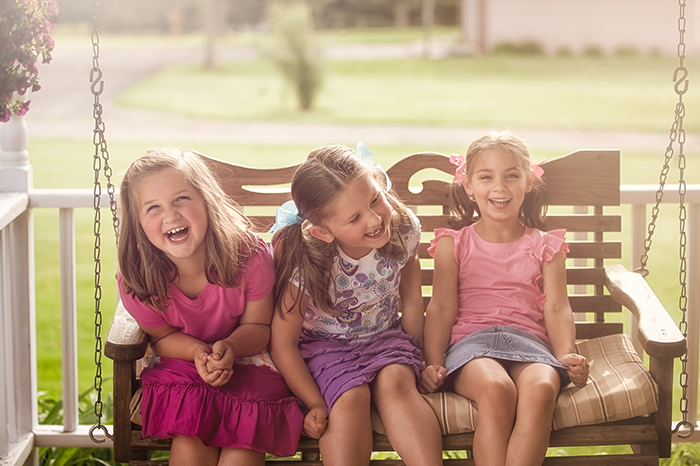 Know the friends of your child in person, be interested in them and their families, invite them to visit, let them become your friends too. So you better understand your child.
Tell your child that he chooses his friends, and not choose them. So, in school, my mother always allowed me to bring my friends to our house. Moreover, even though I was not allowed to stay overnight, any of my friends could stay with us for the night.
It was very funny!
Create family traditions and take care of them, they incredibly unite the family for many years. My family friends, whose children grew up and went to different countries, have the following tradition – every year on April 15 they get together.
No matter where they are, whatever they are engaged in, no family member has the right to break this tradition. They manage it!
How often the situation when parents consider their child guilty in everything that happens to him! I think that the phrases "you should be so!", "You will know next time!", "You are guilty!" Are familiar to everyone. However, such a position alienates us from our children, children close, they no longer trust us with secrets, tell us what is happening with them.
Instead of such reactions, try to take the side of your child – during a conversation with a teacher, at a school meeting, when talking to parents of friends of a child. This does not mean that you will not understand the situation, just change the basic position, not giving in to emotions. Also remember that while the child is small, his parents create a reputation.
Therefore, never discuss your child with strangers in a negative way, especially with him. These are family matters that are worth discussing only in a narrow circle.