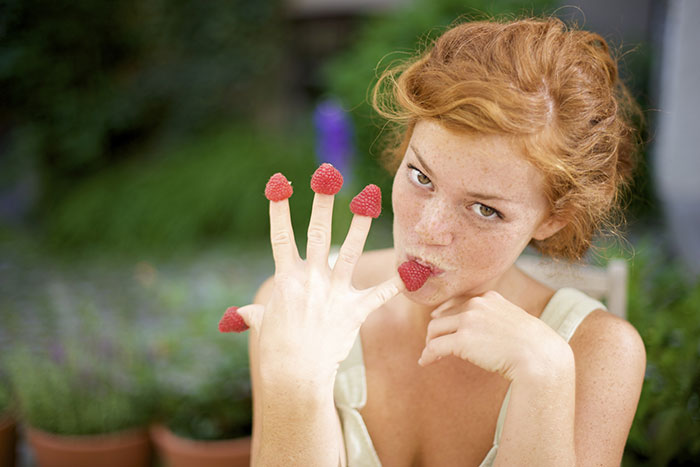 Dehydration is the enemy of not only beauty, but also health. After all, a person is 70% water, and the loss of at least 6-8% of fluid from the body mass can provoke fainting. To avoid this, review your summer diet.
There is a mass of tasty and healthy products that can help you. It is mainly about fresh fruits and vegetables, which contain a large amount of moisture.
Keep in mind that after heat treatment – boiling, stewing, baking and other things – the amount of water in the composition of these products changes. So eating them is better still fresh.
The good news is that all these products are seasonal and easily available in the summer, so you don't have to spend more than usual. So, below a dozen of the best dehydration products for the summer menu.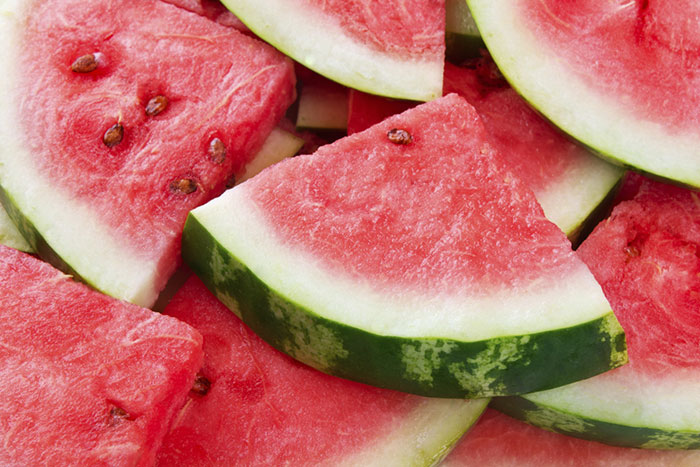 This is one of the most popular summer products and it does an excellent job with the task of hydration of the body. Watermelon contains 91% water. In addition, this huge berry is an excellent source of lycopene, a powerful antioxidant that allows you to fight cancer.
Watermelon is very good in itself, but it is perfectly combined with fruit: it can be added to smoothies, fruit salads and cocktails.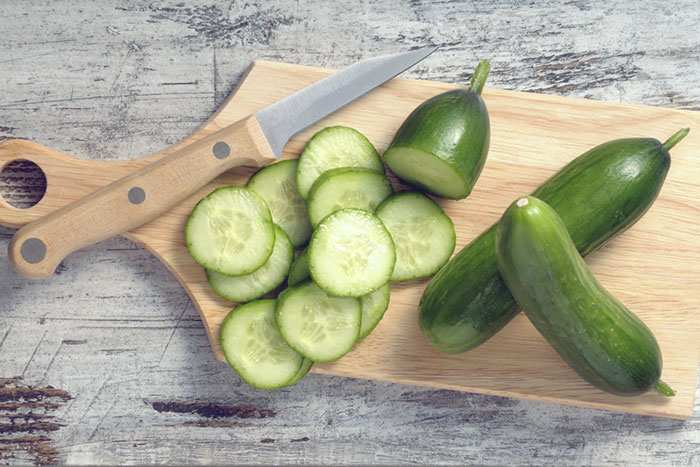 These vegetables can be considered the perfect crunchy summer snack, with their high water content and nutrients. In cucumbers, 96.7% of water is even more than in watermelon. In addition, the cucumber season in the central region of Russia begins much earlier than the watermelon, so cucumbers are available during the entire hot period.
They are cut into salads, put in sandwiches, they serve as the basis of green cocktails. In the west, they love to serve cucumbers and sweet peppers to hummus – it turns out a great summer snack, light and savory.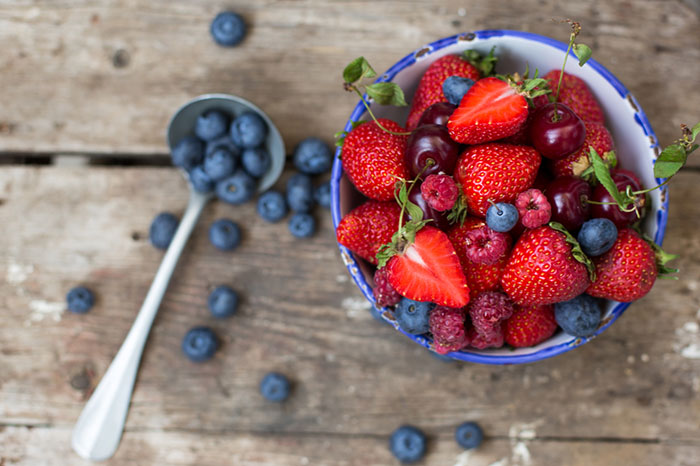 It is so juicy, sweet and tasty product that many are waiting for the summer just to eat plenty of fresh berries. Strawberries, cherries, cherries, blueberries, raspberries, blackberries, gooseberries, blueberries, and finally, black, red and white currants – they all fit perfectly into a large number of dishes. When you get tired of eating them with whole berries, you can add them (sliced ​​or crushed) to water, yogurt, juices, smoothies, cocktails, salads, desserts.
When giving berries to a child, do not forget about yourself. After all, these summer gifts provide us with the necessary amount of nutrients and, of course, water.
Blueberries and strawberries contain the most water, so they can be considered the best "moisturizing agents" among the berries.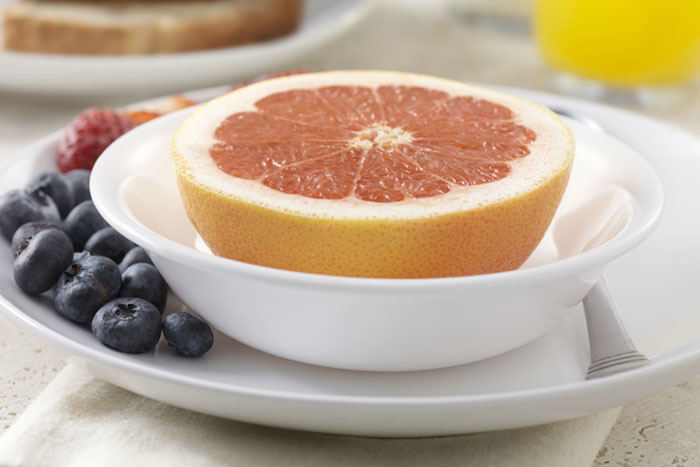 If simultaneously with the problem of dehydration in the heat you are trying to lose a few extra pounds, pay attention to the grapefruit. Besides the fact that this fruit contains a lot of water, it is also rich in substances that provide good fat burning. Grapefruit will also help you lower cholesterol and stabilize blood sugar levels.
The tart taste of grapefruit is not liked by everyone, but these citrus fruits boast fantastic benefits. Add them to juices and fruit salads.
Try serving peeled slices as a side dish for meat dishes.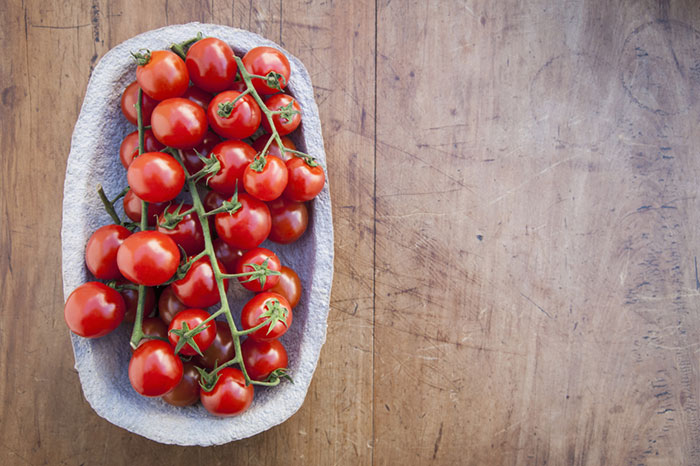 Tomatoes – perhaps the most popular vegetables in our country. And the people's love for them is truly limitless – they say that over a thousand varieties of tomatoes are grown in Russia.
Almost no vegetable salad can do without tomatoes, tomatoes add juiciness to dishes. They are good for bone health, are used as a prevention of cardiovascular diseases, and even have anti-cancer properties.
Increase the number of tomatoes in the diet is advised even to those who suffer from acne.
By the way, cherry tomatoes with nuts or cheese is a tasty and "moisturizing" snack at any time of the day.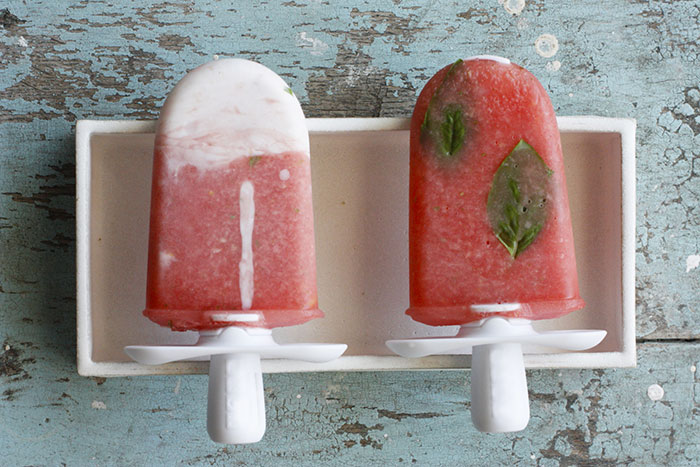 A series of juicy fruits and vegetables diluted homemade popsicles. No matter how unexpected it will sound, but sorbet is one of the best tools that will help you cope with the heat and avoid dehydration.
If you buy ready-made popsicles, choose the options with the least amount of sugar.
However, it is best to prepare the sorbet itself. You have no idea how easy it is. Freeze half a cup of berries or pieces of fruit (cherries, strawberries, currants, apricots, gooseberries, kiwi, apples, grapes, etc.) and half a cup of milk (or yogurt, kefir, ryazhenka, cream, water, etc.).
Then, whisk in a blender into a uniform paste (it turns out to be an amazingly beautiful color — pink, green, orange, depending on the fruit base), add a couple of tablespoons of granulated sugar to taste, and beat again. Delicious and healthy ice cream is ready.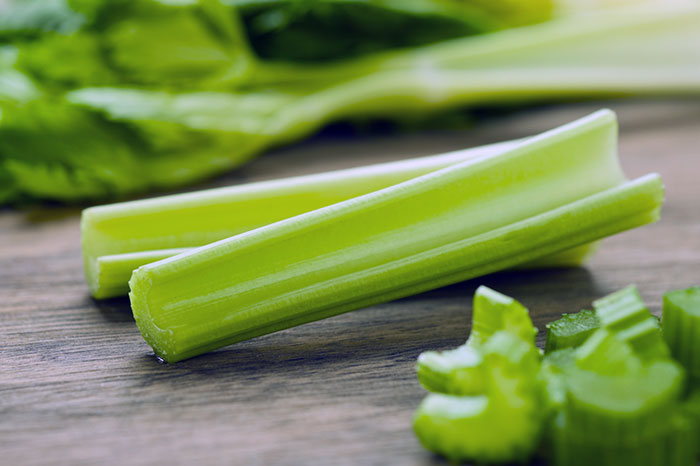 Although celery does not have such an undeniable taste and sweetness, such as watermelon, but it is rich in folic acid, fiber, vitamins A, C and K. And of course, it got to our rating due to its high water content. Celery helps to neutralize the acid in the stomach and is great for treating heartburn. Not everyone is happy to nibble the stalks of the solo, so the chefs are forced to go on tricks and offer a variety of supplements to fresh celery.
For example, Americans in such cases are advised to use hummus, guacamole or peanut butter. In our area, celery pieces are often eaten, dipping in honey or sour cream.
But most often the green petioles are finely chopped and added to the salad.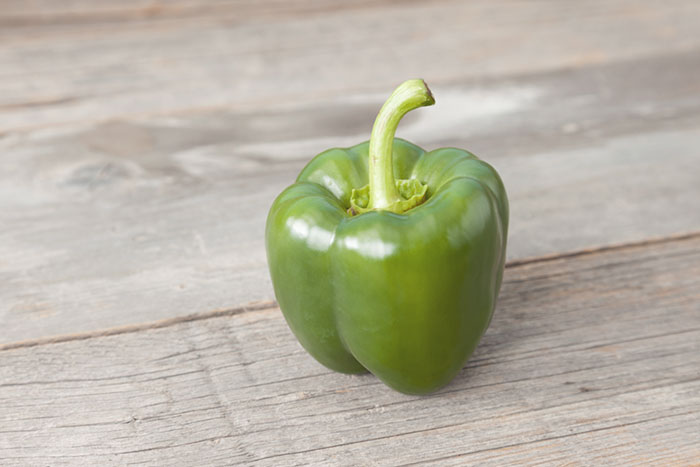 In fact, bell peppers of all colors contain a lot of water (as well as vitamin C). But the green pepper boasts a content of 93.9% of water, as well as the presence of powerful antioxidants.
This vegetable can be crunched at almost any time – even late at night or before dinner. It also helps strengthen blood vessels, prevents the formation of blood clots.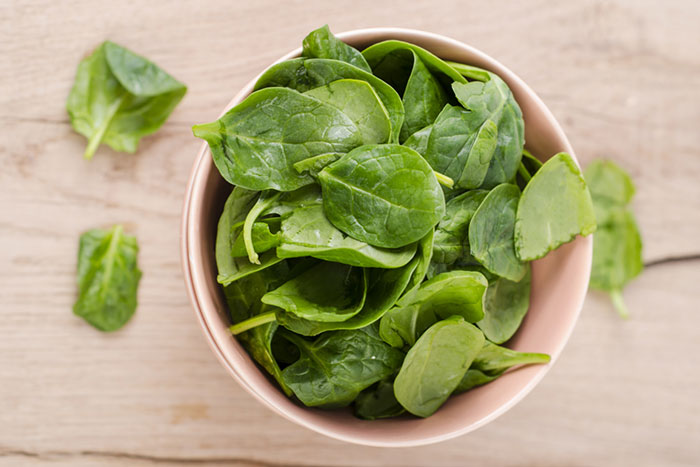 First, spinach contains 91.4% water. Secondly, spinach has a high content of potassium, folic acid, lutein, fiber.
And third, one cup contains 15% of the recommended daily intake of vitamin E, which fights free radicals. And finally, spinach leaves easily fit into any menu – it successfully complements (and decorates!) Both vegetable salads and meat sandwiches.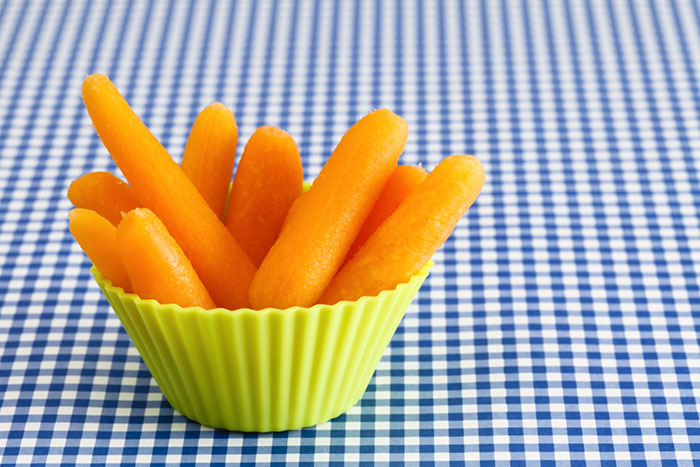 Dwarf carrot variety is already winning a place under the sun on our shelves. In terms of its valuable qualities, it is not inferior to ordinary carrots – there is a lot of beta-carotene, vitamin C in it, it contains useful minerals copper, iron, potassium and calcium.
But the moisture in it is much more than in full-sized roots. Mini carrots are 90.4% water.
And it is sweeter in taste. Offer it to children who are difficult to get to drink more in the heat. Nibble themselves.
Add it to salads and side dishes.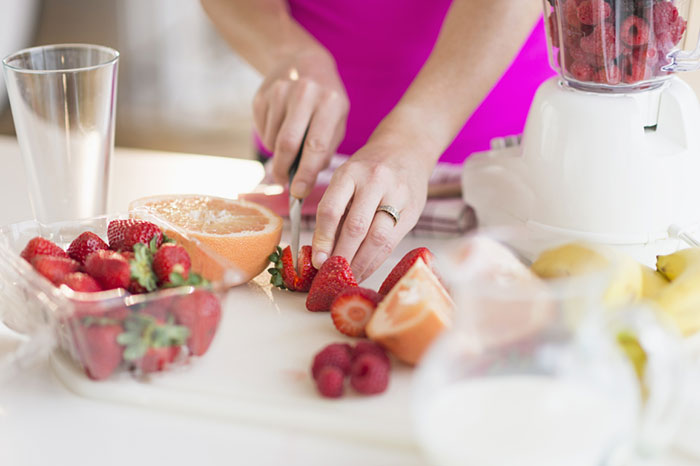 Drink and lose weight: 10 summer juices and mixes for weight loss
In summer, a glass of freshly squeezed vegetable or fruit juice may well replace a salad or dessert. But even if you do not intend to reduce your diet, replacing one dish with a serving of juice, it is still worth enriching your menu with drinks from vegetables and fruits.
The fact is that some juices contribute to weight loss, and, more importantly, help not to gain extra pounds again. Read more
Strawberry: 12 reasons to start eating it right now
Gone are the days when strawberries were exclusively seasonal produce. Now this berry can be seen on the shelves all year round.
But, whatever you say, but real, fragrant, juicy, dark scarlet from the sun and the most useful strawberries appear on our table only by the summer. And right now is the time to get from her all the most useful things that she carries in herself.
And there are a lot of benefits in strawberries. Especially in growing on summer beds under the sun. Read more
Made for each other: perfectly matched products
We are often taught that it is better not to combine in one meal. This list is great. But there are also such products, the maximum benefit from which can be obtained if they are in our stomach at the same time.
The experts gave the name to this phenomenon – "food synergy". Read more