Today I want to tell you about two Yves Rocher products: stop care imperfections and anti-wrinkle cream. Clear look.
Cream – care Stop imperfections
Judging by the annotation, this cream promises straight golden mountains: reduction of acne, disappearance of black spots, matting for eight hours, reduction of grain and reduction of redness. This is how it is.
But in fact, everything is somewhat different. This is a non-greasy white cream. It smells nice with notes of freshness. However, the fact that alcohol is present in the composition of this cream is somewhat confusing. Of the advantages it should be noted the presence of a very convenient narrow nozzle in a tube through which it is convenient to control the right amount of cream.
This cream is distributed very well, rather quickly absorbed, gives sufficient moisture. The skin after using this cream becomes soft. But on this all the positive points from the use of this cream ends.
No getting rid of acne and the disappearance, or at least a decrease in the number of black dots, was observed. Redness also did not disappear.
The matte claimed by the manufacturer was not observed either, not for eight hours, but even for a few minutes after applying this cream.
Wrinkle Cream Clear Look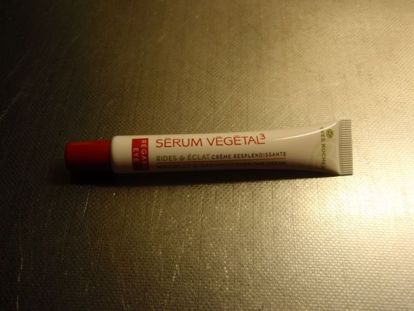 In the annotations of this cream indicated that it will get rid of wrinkles, and give the skin elasticity.
This cream is light yellow in color. It is very fat, but it does not affect its absorption. This cream is absorbed almost instantly and leaves no shine. According to the abstract, it is recommended to apply it twice a day: in the morning and in the evening. I always use it that way.
The result became noticeable after a week. In the morning after applying the cream on the face, you feel a state of tone and freshness. Literally half an hour after use, traces of sleep and extra coffee cups disappear from the face. Goose feet noticeably smoothed. Although this cream is quite expensive, it perfectly combines such concepts as price and quality.