Our lips are naturally very tender and sensitive. Often in windy weather there are cracks and crusts. For me, this problem is always relevant.
Besides, I have a stupid habit of biting my lips. After such bullying wounds appear. But I learned to cope with this trouble and now I will share my recipes.

Balm Nivea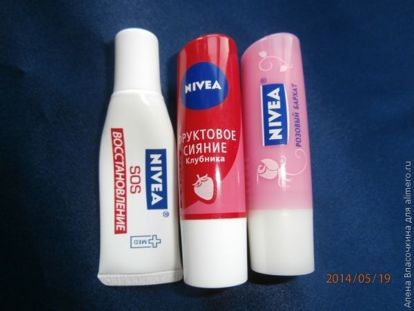 First, I always carry hygienic lipstick with me. My favorite Nivea is always with me! The SOS version is especially good! If you have not tried, then be sure to try.
The only negative is the volume of this balm – 6 ml. And the rest is a great doctor for the lips.

Butter
Secondly, before going to bed, about an hour, I put a drop of butter or vegetable oil on my lips. Any oil that does not hate you will do. For an hour, it absorbs and moisturizes lips.
Why moisturizes? If you turn to medicine, you can find out that under the oily film the water from the skin does not evaporate, but accumulates. Due to this, the lips become smoother and tender. All creases are smoothed.
The main result is! With the same purpose, you can use a baby cream, but here you need to be extremely careful, and not to eat it in the process of transformation!

Massage
The best massage is kisses with a loved one. But you can do on their own. For example, clapping and tapping on the lips. Yes, sometimes you need to beat yourself on the lips without waiting for it from others.
But seriously, it is necessary that the blood rushed to the tissues. Consequently, oxygen, and with it, food goes where you tap.

Peeling
When in our house there is honey, then I will definitely indulge myself with the procedures with its use. For lips it is a good food and peeling, provided that honey is candied.
And if not, then not scary, add sugar yourself. There will not be it, but an elegant remedy for lips!
When there is no honey, I make peeling with sugar and butter.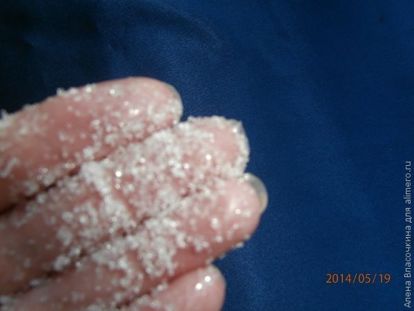 I generously moisturize my lips with oil, let it soak so as not to damage the peeling process, wait 5 minutes, then massage in circular motions all over the lips.
You can not leave for long, but you can enhance the effect with a toothbrush. If you let the oil soak in, and pre-prepare your lips with a massage, there will be no damage.
But all the roughness will disappear, the skin will be renewed, the blood will flow and give a scarlet color to the lips. And lipstick is not needed!
By the way, dry lips, like all skin, depends on the amount of fluid in the body. Do not forget to drink water. Simple filtered water!
Soon the heat will come, and this means dry skin will come.
How do you care for your lips? What balms do you use?