A manicure is like a miniature – a small canvas on which craftsmen can depict a landscape with the smallest details, while others, like me, find it difficult to draw a line. How can you make a neat French or moon manicure? As I recently found out for myself, synthetic brushes can help.
I have a set of synthetic makeup brushes – bought on a Chinese site. I am quite satisfied with the quality: they do not pour in, they are soft and perform their function well. But in this set there was a flat small brush for shadows, which seemed to me too elastic (it was painful to touch the eyelid). I put it in the far corner.
From my daughter, I learned that it is convenient to wash varnish on the skin around the nail, not with a special marker, not a toothpick with a cotton swab, but with a brush.
She first tried a new method, and the next time she showed me. You know, it is really much more convenient, faster, easier.
Usually it turns out to make nails smoother, but today, for clarity, a special lacquer has been applied carelessly and this is how a manicure looks like:
So it will not work. We take an elastic flat brush, a bottle with ZHSSL (nail polish remover) with a wide neck, dunk the brush and begin to remove excess varnish.
It is necessary to adjust the slope of the brush so as not to carry the nail polish itself.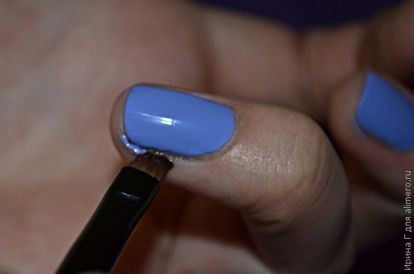 You can also remove the lacquer from the cuticle, only here you need to hold the brush at a 90 degree angle and not press it too hard.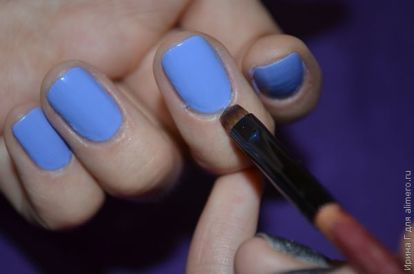 That's what comes out in the end. Look – not perfect, of course, but rather neat.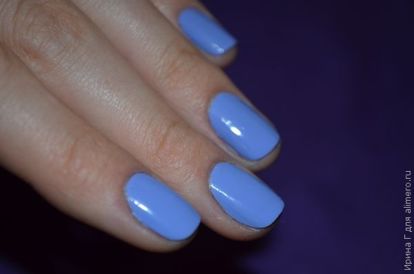 Having estimated the advantages of the first brush, I bought another one – it is much thinner and more round. She will not be able to draw the smallest details, but it is much easier to make a French or moon manicure than with stickers. It should be noted that the daughter herself can get a moon manicure with a brush (although not quite exactly), but I don't yet.
First draw the contour of the moon. This is done on top of the main color.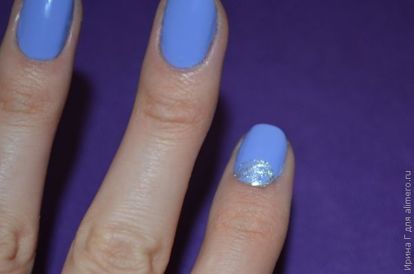 We type paint on the brush: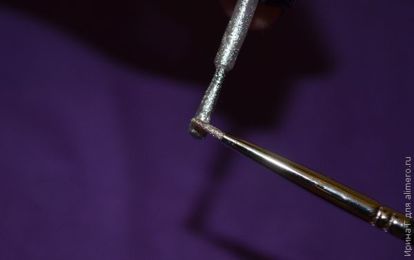 First, put a point at a certain distance from the cuticle and draw a line to the edges of the nail. Then subtly paint the moon.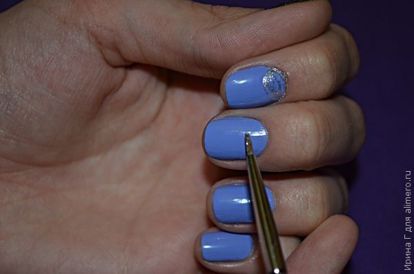 There are 2 drawbacks to this whole scheme: trembling hands and painting the right hand 🙂 But I know several masters who make themselves French in 15 minutes – each nail is in one motion.
Next, once again paint over the resulting contour with a standard varnish brush.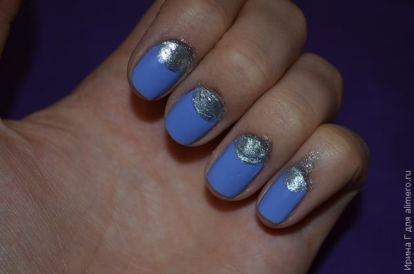 And again remove excess paint. Lunar manicure in the end: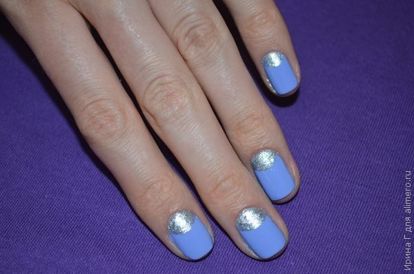 It was easier and faster than with stickers.
French manicure is also easy to do, you need a firm hand and a good eye.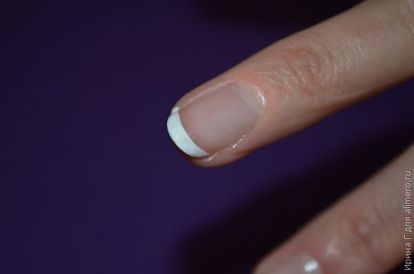 Since it was not possible to photograph and draw at the same time, I will show you an approximate drawing scheme with a clean brush. First, put a drop in the center of the smile: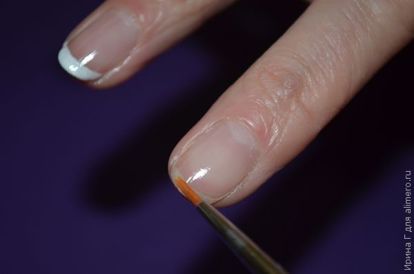 Then distribute it to the edges of a smile. The tip of the brush should be as narrow as possible.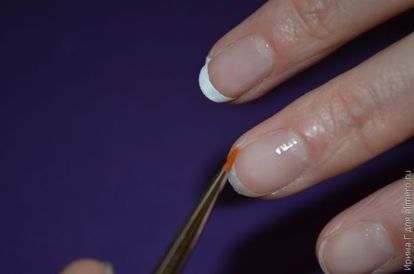 The smile turns out equal, but not dense enough. Then, either with our brush or with a standard varnish brush we paint over the tip with short movements to the edge of the nail.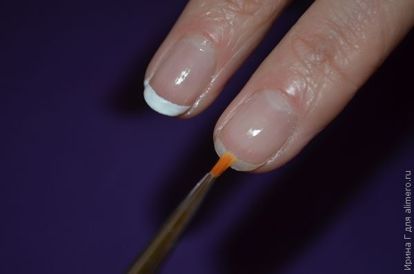 When I tried to do the same manipulations at once with a varnish brush, I always did it crookedly, I had different smiles on different nails. In this case, holding a smile with a thin brush – this is just a reference scheme, a hint for me – it helped me a lot.
Here's what happened in the end: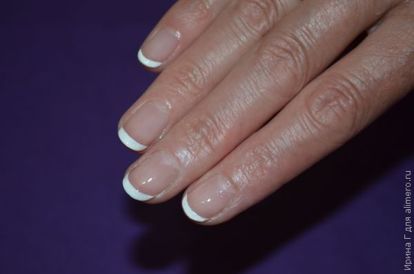 I liked the French manicure with a brush more, because it is fast, does not require tricks with scotch, the risk of bringing the manicure is reduced to a minimum. I hope the article will be useful 🙂