One day, on my birthday, my husband gave me a present. The gift was packed in a small box and struck by its modest size, but I pushed mercantile thoughts away and began to consider it.
The gift had a name IsaDora and inscription Mascara, brown tint. Knowing that the IsaDora brand is not the cheapest makeup, which means that, a priori, it must be of high quality, I armed myself with a mirror, ran a brush over my eyelashes and …. was deadly offended by my husband.
Gift horse was simply no! The mascara was liquid, did not give the eyelashes neither volume nor elongation, but only painted them brown. But you must admit, just for the sake of colored eyelashes you do not want to use mascara!
In general, that birthday did not bring me great joy. But I decided to choose a mascara myself, so to speak, to compensate for moral expenses. In the store, voicing my requirements for a nice girl consultant, I added I want to not too expensive. The kind girl smiled mysteriously and with a gesture of a magician handed me a black box. From you 178 rubles.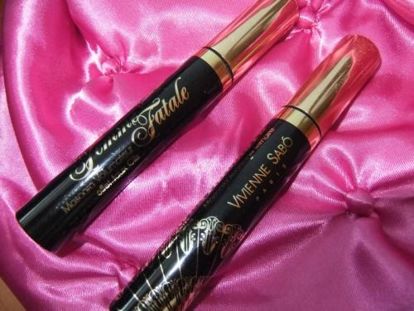 Do you think it is possible to get high-quality cosmetics for such ridiculous money? So, you can! Mascara brand Vivienne sabo turned out to be perfect for me! Long cilia, ideally evenly dyed, not glued and keeping the shape all day long. Just fantastic!
I tried to paint with different mascara of this brand, but I remembered two – False eyelashes and Lengthening. Each mascara is good in its own way, but the main thing is an excellent result and beautiful eyelashes throughout the day.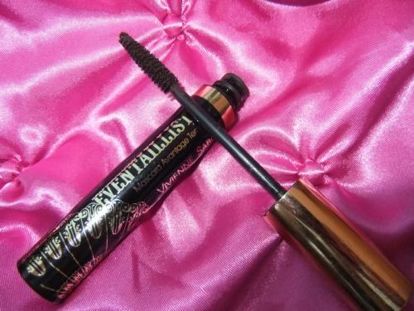 The most interesting thing is that the amount of purchase of one ink IsaDora i can get four Vivienne sabo. Very cute, right?
And now I want to say about the shortcomings, alas, but even the most wonderful product is not deprived of them. Ink Vivienne sabo, Unfortunately, it ends very quickly, or rather, it dries up in a tube. True, it can be diluted, but the result will not be the same. I change this mascara every six weeks.
But the case IsaDora still lies in my cosmetic bag, and what is most interesting is that this ink can still be painted, and in fact two years have passed!