Eyes – a mirror of the soul, as is known. And therefore they need a decent rim. Of course, under the eyes should not be bruises and bags of fatigue. But now it will be a question of cosmetics not caring, but decorative.
Every day I have a 4-color pencil in my makeup bag and Oriflame mascara. All of them – from the youth line VERY ME.
Spring games

I have chameleon eyes: they are usually swamp colored and play with different shades of green. Although occasionally there are light brown and gray. It all depends on the lighting. Most of the time I use a green pencil from Oriflame from the Lovebirrds series, which means Birds of love.
A very interesting design, soft core and light shades with sparkles – this is what this series is for young girls who love spring lightness in make-up. From this series, I still have a silver pencil, which also looks good with green eyes.
It is better not to drop these pencils, the rod is very soft! For the same reason, quite quickly need to sharpen.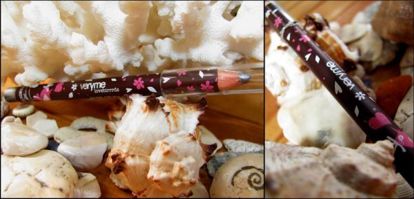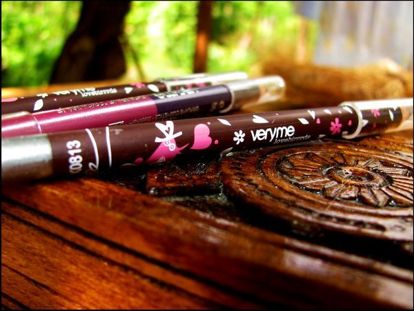 Versatile Games


Green-eyed fit and purple shades. I have a pencil Lilac and a violet from the Double Trouble series.
It is interesting to combine two colors, but you can use them separately. It all depends on the imagination and skill. Well sharpened, can be a great weapon, shooting guys to kill.
Personally, I prefer a darker shade, but I use light in combination. Separate lilac color with a certain light can create the impression of inflamed eyelids.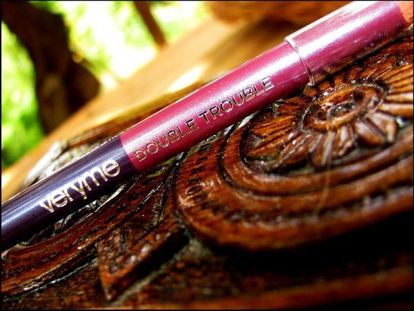 Bulk games

Mascara VERY ME FatLash Mascara is a good product for female students. For its price category is very good. Eyelashes do not stick together, apply very comfortable, well enough kept.
It's just black ink, which does not claim to be more. You should not expect miracles from her, but you should not underestimate either.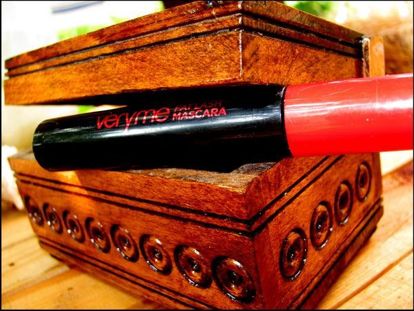 I hope my reviews about cosmetics will help you make the right choice!