Recently acquired the tonal basis of this company and just fell in love. Never before have I had such a foundation that would satisfy me in all respects, put forward to this kind of product. So, it can be said that he is like a second skin: so light, invisible, pleasant.
What the manufacturer promises us: The light texture of the foundation, enriched with rice extract and having the effect of a second skin, gives the face freshness and gives the skin breath. Components of plant origin: Rice, Soybean extract, Cornflower water extract, vitamin E.
It does not create a mask effect, it is well and evenly distributed over the surface of the face due to the liquid watery structure. At first glance, one might think that there are no cosmetics on the face.
Perfectly aligns the tone, the face becomes absolutely smooth and smooth. Very red acne and defects do not mask, but for this you can use other means, for example, concealers.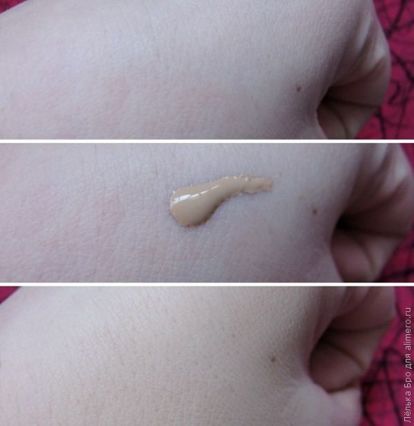 We analyze the points:
– Bottle. The plastic bottle has a dispenser that regulates the output of the required amount of tonal tool and simplifies the process of applying the base. Standard volume – 30 ml.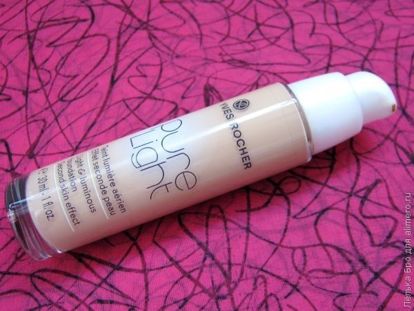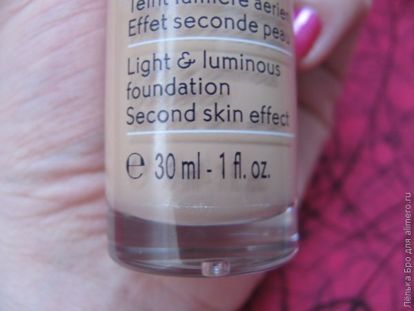 – Smell. Light cosmetic, not very obsessive, but I would like more pleasant, less chemical, probably.
– Colour. This product YVES ROCHER is available in four shades, two of which are for tanned or dark skin and two for light: beige or pinkish. I found a beige 200 more suitable for me, I do not exclude that a pink 200 would also be suitable for my light skin tone.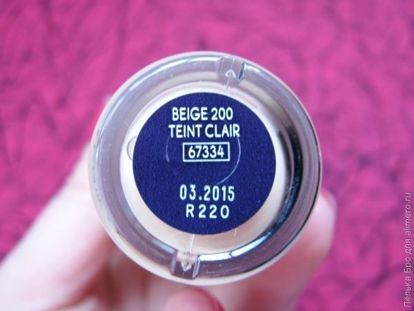 – Price. The price for a bottle of 30 ml is only 109 hryvnia, or about 400 rubles. In my opinion, a very nice price for a product of such quality.
– Purchase. You can buy it in the company store, via the Internet or in the catalog from the sales representative of the company.
In general, I give a rating of 5, since I have not yet found a more suitable means for myself.