Apparently, it will not be possible to stay beautiful: before 30 — acne, after 30 — wrinkles!
I was always secretly proud that I looked five years younger than I actually am. But, right on the eve of the 30th anniversary, having decided to make up very carefully, I suddenly found that the wrinkles had become deeper under the eyes, and their number had clearly increased. Smiling, I realized that in the corners barely noticeable rays flaunted. What do you think I did first? Panicked!
I can accept the fact that I remember the information not as fast as 10 years ago, that it is harder and harder to lose the New Year's three kilograms every year, and that some (by the way, only twenty or so years younger than me) calls me mom … But I don't want to put up with the first wrinkles!
What would every normal woman do in this situation? Would cry, sadly about a bygone youth. True, it is allowed to cry only to those who have not yet turned 30. Because tears are known to provoke wrinkles. And not only they.
Here is a list of malicious enemies of the tender skin around the eyes:
– bad habit to rub eyes in the morning
– no less a bad habit to walk without sunglasses and squint endlessly
– overly active mimicry
– scrubs, peels and creams affecting the delicate skin around the eyes
– cosmetics are not by age
From the entire list, I turned out to have three main problems: the lack of sunglasses, a smile with my whole body, and cosmetics, under which I raised a big question.
I need one win
The problem of sunglasses is solved very simply: no need to spare money on this accessory! Buying glasses in cheap kiosks, I complained that they do not go to me, or interfere, or distort the surrounding reality. But it was enough to come to a good optics store, as I found the perfect glasses.
By the way, buying sunglasses in the winter saves the budget!
Facial expressions. It is not easy to deal with this problem. Why? Because mimicry is a habit developed over the years. And it will save only endless self-control. No, this does not mean that you can not smile or frown. This means that emotions must be expressed without harming the face.
In order to determine whether to control facial expressions, stand in front of the mirror and smile … There are noticeable wrinkles? So you smile wrong. Experiment with other options for a smile. That smile that will cause the least amount of wrinkles is yours! And so you need to rehearse with every emotion.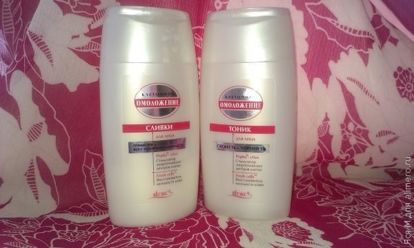 And finally, cosmetics. It would seem: 25 turned out – throw off the gel for teenagers and buy cosmetics for 25-year-olds, 60 turned up … well, it is still too early to think about it. But everything is not so simple. The skin of all people ages in different ways. And creams, mowing one size fits all, can only accelerate the aging process.
My way out – a trip to the beautician, who determined the type of skin I'm currently on, and recommended … until you are zealous with cosmetics for those over 30. The skin is not ready for it yet.
Alas, wrinkles that have already appeared, not to eliminate. They can only disguise. The reality is that every year they will still become more and more. I hope, however, that thanks to the measures that I have taken, their number will not increase at lightning speed.
So what is next? What will I do when wrinkles become catastrophically noticeable? I haven't found an exact answer to this question yet. Perhaps I will decide on the injections of beauty, or maybe in the near future, scientists will invent a new method of dealing with the signs of old age.