Continuing on my makeup bag, today I want to write reviews about cosmetics – Garden nail polishes. In my collection there are now three shades of this manufacturer that I like with my colors and properties. Further details.
On guard – toluene!

Many have heard about the negative effects of toluene, which is part of the composition of a large number of nail polishes. Toluene is a volatile liquid that is diluted with colored pigments to obtain nail polish. This fluid causes a narcotic effect and harms the human nervous system.
Since toluene penetrates the human body through the respiratory system and the skin, in nail polish these are permanent poisonous injections with irreversible effects.
Frightened by such an understanding of things, I began to look for nail polish without this terrible toluene and … found. They were all Garden nail polishes. Since then, when my search was crowned with a victory, I use Garden varnishes, which suit me with their quality and reasonable pricing.
Garden Brilliant Collection №347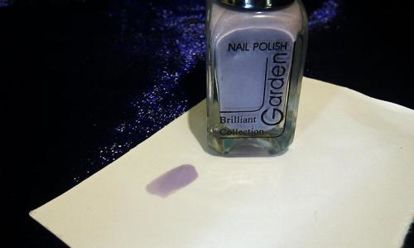 I use this shade of nail polish, as a substitute for white. Light bluish-lilac color attracted me with its coldness. Matt lacquer is a thin layer, slightly watery, you need to do two layers, so that the color was even more beautiful and richer.
Garden Brilliant Collection №341
Warm light purple color makes me happy summer mood. This varnish color fits just one summer suit, but I gladly use this color to improve my mood. Very calm and smiling summer hue.

The texture is the same as in №347, so two layers are the best way to enjoy the rich color of this varnish.
Garden Brilliant Collection № 350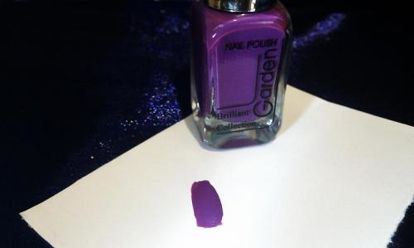 Dark purple color with bluish interspersions like its depth of color, which appears even after one application to the surface of the nail. Color can be attributed to warm tones, but this is a facet of warmth, which during certain lighting gradually turns into a cold color.
This nail polish is also matte. If you make a drawing of white color on this varnish, then the varnish instantly gets a cheerful summer look with a playful mood, if you make a drawing of black color – the varnish becomes a representative of the cool tint row.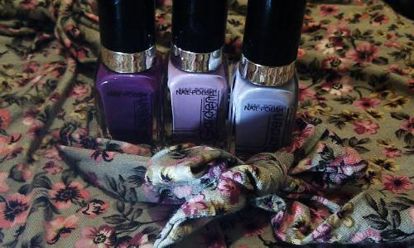 To keep all these varnishes 4-5 days. If we assume that I live in a private house, where there is always work on the street, then this is one of the best varnishes that have been able to hold out on my nails for quite a long time. If you use a fixative, then with such a manicure you can go through a week, if you do not get tired of color composition.
I am pleased to use the first two colors of varnish for painting toenails. No. 350 for this purpose is too dark and brightly saturated, and therefore unacceptable to me for a pedicure.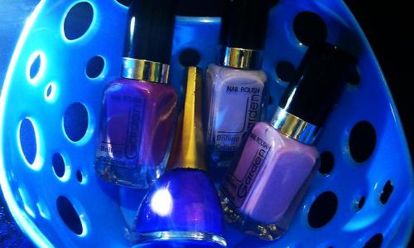 Maybe someone else knows the manufacturers creating nail polish without toluene?