I dreamed of a tattoo from the 9th grade. But my mother forbade me, threatening the most terrible thing – by stopping me from giving pocket money. She told me that it was both painful and ugly and vulgar. And my passion somehow subsided, in general, I humbled myself.
Beauty does not happen much
And once on the street I saw a girl. To say that I was surprised is to say nothing. This girl had all her hands covered with tattoos. It seemed to me that she specially wears T-shirts to show everyone her tattooed charms. Only here charms can be called with great difficulty. Well, really, ugly. Very ugly.
In her hand, among other drawings, I saw a castle-fortress, with turrets and roses. I can not say that this is a suitable drawing for a young girl. And also my wild imagination presented what would become with such a pattern in old age. After all, the skin in old age will lose its elasticity. And I imagined how the bricks of the fortress and the turrets would float in a flabby wave, and the roses would sadly stretch and wilt. Well, can it be called beauty?
But the reaction of men was very different. Some looked at this girl with curiosity. Someone even tried to get acquainted in order to get a better look at her tattoos. But during the half hour while I was in the park, many men and women looked at this girl with bewilderment and even with some contempt. It turns out that not only me, but also the public do not like too tattooed maidens.
Many of my colleagues have done this to themselves. It looks very good. I even liked it. Here such tattoo does not confuse me at all. This, I think, is both beautiful and practical.
I myself do not dare to do tattoo eyebrows. I do not know why, maybe those mother's persuasion is still psychologically pressured on me 🙂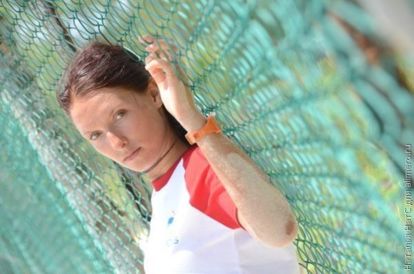 Small tattoo – cute and feminine
And I also saw little pictures in girls, with meaning. One of my friends made a tiny tattoo on the ankle. There she has a hieroglyph depicting happiness. It looks very beautiful
and feminine. I like it.
Once I saw on the beach a little tattoo girl on the clavicle of one girl. It also looked very nice.
And I even wanted to make myself some small, beautiful tattoo. And it's not necessary to flaunt her, you can do it for yourself, for your beloved man … Still, I'll do it somehow!
Do you think women's tattoos are beautiful or still vulgar? Do you have a tattoo, or maybe you want to do it yourself?