Many now do a tattoo. And what, actually, am I worse? 🙂 I decided to weigh the pros and cons. So, dear ladies, do not hesitate, we go in, tell who has already done. And maybe you will show your photo 🙂
And now I want to tell you about my views on this procedure and fears.
The virtues that I see
I will start with the positive. Take, for example, tattoo eyebrows. I see undoubted advantages in this – it is convenience and time saving. I will not need to think every day about what my eyebrows look like. I imagine how beautiful and well-groomed they will be.
Another plus for me is that in any weather my makeup will remain in place. I have bright eyebrows since birth, and I have to tint them daily with a pencil.
I also like the fact that eyebrow tattooing is always the right line. I remember how I tried to make both eyebrows symmetrical on my own, and suffered all day, then I still went to a beauty salon for correction.
And if I do a tattoo of lips, then I think I will be doubly happy.
I present my lips bright, expressive and flawless!
I had been reading about permanent makeup of the lips, and the advantages of this procedure are obvious to me. I will achieve the symmetry that I tried to create with the help of contour pencils. Anyway, lips will look brighter and more attractive.
Unfortunately, no drawbacks can not do
The main disadvantage, to which I immediately noticed, is the high cost of the procedure. It is not easy for me to immediately decide to lay out a large amount.
My friend also says that this is a very painful procedure. She herself did not do it, but her boss at work told her. So I have something to ponder over – I endure a bad pain.
I also read on the forums that after the procedure of tattooing eyebrows, the hairs do not grow evenly, some die completely.
Yes, and with the lips, too, is not all smooth. It so happens that the result is not pleasant, and it is almost impossible to alter it.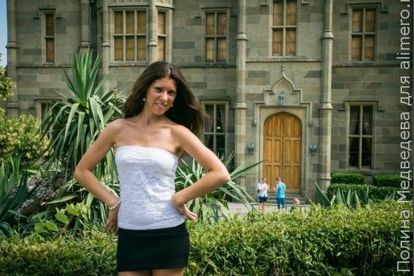 I am very afraid that I will make some huge ugly lips, and then I will suffer for a long time because of such an error.
And I do not know how to find a qualified master. There are a lot of them, but how to choose the best from them?
And here I am counting on you, dear readers, that it is you who will help me decide whether to be or not to be.
Tell me, who had what experience? Was it hurt or not? Did you like the result?