For me, the topic of nail strengthening is very relevant. I tried to strengthen them with folk remedies. The effect would be, but not as strong as desired. My friend advised me to try to strengthen my nails with biogel.
The basis of biogel are only natural ingredients, so this method does not cause any harm to the nails.

The positive properties of biogel
1. Perfect protection from external influences.
2. Restoration of the surface of the nail plate. It is very convenient to use biogel after removing the extended nails. It perfectly restores and strengthens the nail plate.
3. The coating is not erased and does not break. Biogel can be removed only with the help of a special tool.
4. When removing does not damage the nails.
5. Ideal for nails, as it is a self-leveling material.

My experience strengthening nail biogel
I spent this procedure master right at home. At first she made me a very ordinary manicure. Then I was given the choice of color coating. Biogel is transparent, pale pink or colored. I chose the second option, because I love natural shades.
After the choice was made, she applied the first layer of biogel to my nails, and in a couple of minutes the second one. As soon as the coating was finished, I held my hands somewhere for about two minutes under a UV lamp.
The next step was a special coating for the shine of the nail plate.
I really liked the result. The nails became smooth and shiny. Somewhere in two weeks, when my nails have already grown a bit, I myself removed this coating. For this, I used a special tool. His friend gave me. She herself makes such a manicure using biogel.
Now I want to get everything I need for such nail strengthening. I very carefully watched how I was manicured with biogel, and even wrote down the addresses of shops where you can buy all the materials for such nail strengthening.
It is very comfortable, once made and two or three weeks you can admire smooth and shiny nails.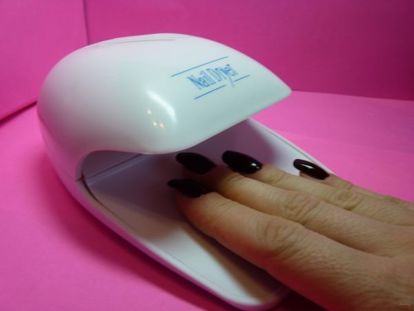 And the most important thing that I like about this manicure is that nails become stronger and healthier.