Warm, deep, rich aroma reigns not only in the kitchen, but also … in your favorite cosmetics. For a very long time, people have learned that spicy plants can be used not only for cooking. Since ancient times, women have used all the gifts of nature for the benefit of their beauty. So let's take an example from them and get acquainted with some interesting properties of spices.
Cinnamon, vanilla, ginger – not only aromatic additives, but also the active components of cosmetics. Cinnamon removes the paleness of the skin, slightly tint it, and has a warming and antiseptic effect. It is used in the care of weak hair.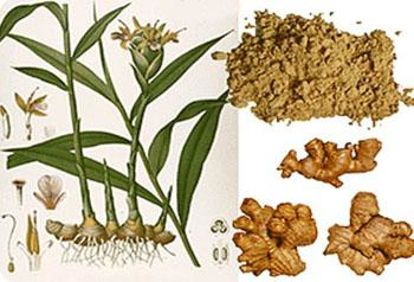 Ginger has a strong antibacterial effect. And also well stimulates and tones the skin. Therefore, it has gained widespread use in body and bath products.
Not sweet, keenly smelling spices are also used in cosmetics. To get an excellent mask for nourishing and cleansing the skin, add a bit of turmeric to the honey.
Spices can be added to oil blends, dairy products, creams or other bases to get spectacular cosmetics. To strengthen the nails and stimulate their growth, add a pinch of pepper to the hand cream. A very small amount of red pepper or mustard in a cream will warm hands and feet in winter.
The addition of melissa and mint extracts to cosmetics contributes to refreshing the skin, and parsley – to whitening.

An important place is occupied by our usual spices in perfumery. Sensual or floral, fresh or oriental flavors, almost always contain the essential oils of spices – cinnamon, nutmeg, coriander, ginger, cloves, pepper. Men's perfume is also not lagging behind this trend.
The list goes on and on. After all, the use of natural ingredients in modern cosmetics is one of the most progressive areas.