A few days ago, I was drawn to the tender skin)) After the yellow-gray manicure, I wanted something light and not very bright … However, the gentle mood touched not only the shade of lacquer, but also the manicure itself.
SPA manicure is a separate procedure. What is wonderful in it is that the master is engaged not only in nails, but also in general with his hands. Therefore, in another way it is called a healing or relaxing manicure.
If there is any covering on the nails, then the manicure begins with its removal. I had a 3 week gel polish. Therefore, I sat for a few minutes with iron fingers – so I call them because of the foil, which fixes the sectors of cotton pads with the gel polish remover applied on them.
Nail shape correction
When the nails are already free, it's time to do the shape of the nails and their length. For three weeks, I have a decent industry, so I dreamed of the hour when they would be shorter)) I don't like long nails. I just wanted to make it short, as usual. But the master persuaded to leave some length))
With the help of a nail file on a cardboard basis (I call it a brick – in my opinion, it is very similar) the nails were brought into a neat appearance. After which the master applied an emollient to the cuticle.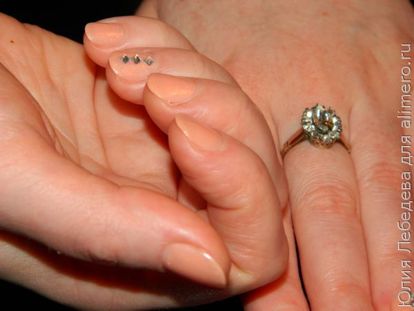 Well, and now the turn of amenities)) I put my fingers in a special bath with warm water and sea salt. A few minutes is enough to soften the skin.
And now, when the cuticle is easily amenable to any manipulation, it's time to remove or correct it. Of course, it is completely painless.
Peeling and massage
Next, the wizard applies a scrub to his hands to cleanse the skin and remove dead skin cells. Rubbing it all over the hands with massage movements. It is very nice!)
After this, the scrub is rinsed off (just with water, without soap). The pens are dried, and the master applies a nourishing cream, again making massage. Next you need to wear gloves to keep warm for a few minutes.
Separately, I note that a significant role in the spa manicure is played not only by cosmetics, but also by massage of the hands and fingers, as it improves blood circulation and generally has a relaxing effect on the body. Have you noticed that when we have arms and legs in perfect order, overall well-being is much better? I am yes!
Well, now, when both the skin of the hands and the nails feel great, the master polishes the nails and makes the coating. Gel polish after SPA manicure keeps a little worse, so it is reasonable in this case to choose a regular polish, which I did.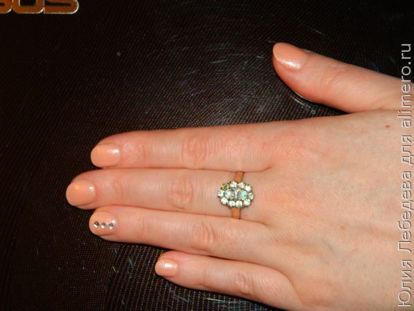 What can I say?
The most pleasant impressions! Marigold in order, handles smooth, soft, gentle! The mood is good … You can run to hug the rested hands of your beloved))
Girls, and you did a spa manicure? Tell us about your feelings! 😉