I don't know what happened to my nails during the winter, maybe avitaminosis had such an effect, but literally at the end of February I noticed that their condition was extremely terrible. They became soft and thin – I could not grow them, they exfoliated and broke. And until that time I had never had any problems with the nails, they were always in very good condition. And here it is.
But in the spring so want to look good, and so that the hair, nails and skin were in order;) Therefore, I had to work a little and return the former fortress to the nails.
Long and tedious procedures due to a catastrophic lack of time is not an option for me. Therefore, I was looking for those recipes that did not require special temporary (yes there is no secret – and material) costs.
Fortunately, I quickly found some good recipes that tempted me with their simplicity. They also helped to save and cure my nails.
Recipe number 1 – mask

Honestly I warn you that such a little mask looks not very aesthetically pleasing 🙂 But the effect from it is good.
It is necessary to mix red pepper with any hand cream in the ratio of 1: 1, mix well and put on nails for 15 minutes. Then rinse with warm water, and then abundantly lubricate the nails and hands with cream. Lubricating the nails, you need to massage them a little – it helps them grow. I repeated such procedures every other day.
In addition to the mask, I also did the baths, which are also very simple – either salt or lemon-iodine.
Recipe number 2 – bath

For salt bath need to stir 4 tbsp. sea ​​salt in 2 cups of warm water. It is desirable that the salt was ordinary, without dyes and fragrances (I took the sea food with iodine). Then we put our fingers in this salt solution for 20 minutes (usually I did it while watching my favorite movie). In the salt baths, you can still add soda and iodine.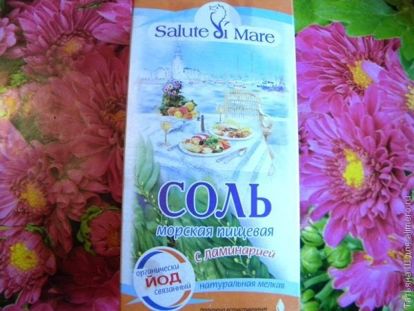 For lemon-iodine baths need to squeeze the juice from half a large lemon, add 1 cup of warm water and 10 drops of iodine. And just like with salt, hold the fingers for 20 minutes. It is believed that lemon helps to strengthen the nail plate, and iodine does not allow it to exfoliate.
And I also got the habit of lubricating the skin of my hands and nails with wheat germ oil twice a week, or rather rubbing them into nails, at night 2 times a week. There is another option – lubricate the usual hygienic lipstick nails and cuticles. It strengthens well and stimulates their growth.
With such simple procedures, literally within a month, I saved and restored the former strength and beauty to my nails.
And what simple recipes for nail strengthening do you know?