I love makeup, especially the shadows. I can even say that the shadows are my weakness. If I liked any, then I just can not pass by – be sure to buy them.
One of my latest acquisitions is the shadow of LANCOME. And today I want to share my impressions with you.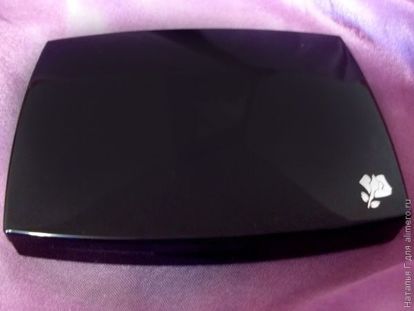 The packaging design is beautiful, stylish and elegant. Made of black plastic, and on the lid in the lower right corner there is a small silver rose. Volume 27 g.
The lid snaps on the magnet, it opens and closes easily.
Large comfortable mirror.
Applicators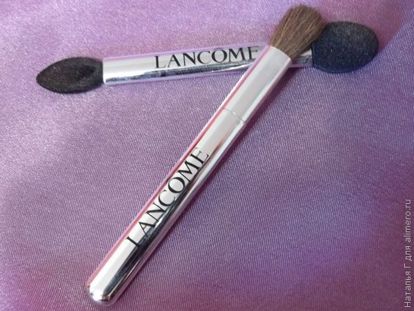 Inside the box are two applicators, located at the top and bottom of the palette.
The first is a two-sided sponzhik: on the one hand, a sponzhik-eyeliner, on the other, a classic one for feathering. Sponzhiki comfortable and soft.
The second applicator is a small brush. The hairs are soft, soft and smooth.
The applicators in the box are also held on magnets. If you turn the box with shadows, the applicators will not fall out.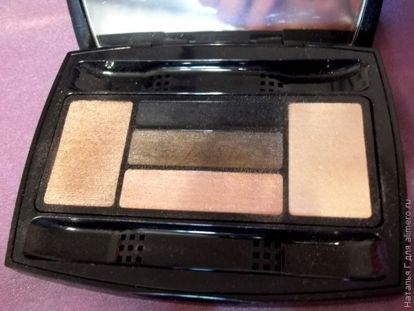 The palette consists of 5 different shades. Each – in a special compartment. Well, and what is really surprising, the compartments are also planted on a magnet.
The palette has standard smoky color shades:
– black and brown (eyeliner)
– the main shade
– highlighter
– light shade
All shades are shimmering, with light pearl. Between themselves perfectly combined.
By combining them you can get different effects and a harmonious make-up.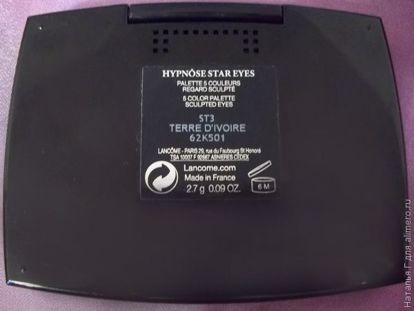 Texture
The texture of the shadows is soft, velvety and silky.
Dial on the brush and the applicator is good, not dusty.
Apply evenly using applicators included in the kit, and using other brushes.
They lie on the eyelids perfectly, do not roll down and do not crumble.
Eyes are not annoying. Allergies do not cause.
I use without a base. And without it, they hold on all day.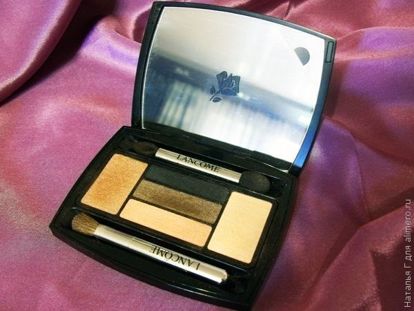 Personal opinion
The palette of colors is well chosen.
Makeup is discreet, elegant and not defiant.
I can recommend these shades to girls who want to get universal shades suitable for all occasions.
I bought shadows in Duty Free for $ 55.