Eye Shadow Color Duo Eyeshadow is another Yves Rocher product, which leaves behind only the most pleasant impressions. Ideal for evening make-up and smoky eyes.
Description

Color Duo Eyeshadow – shimmer compact shadows. The photo shows the shade of Lily / Black Tulip. Standard plastic case without a mirror, but with a quite tolerable two-sided applicator.
From the manufacturer: Rich deep, natural or mother-of-pearl shades will create your unique image. Without smell.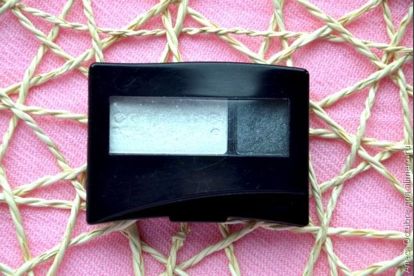 Personal opinion

I bought the Color Duo Eyeshadow solely because of the smoky hue and did not lose. I used to be fond of smoky eyes makeup and the shade of Black Tulip did not disappoint me.
It is worth noting: although the manufacturer claims that the pearlescent shades are, in fact, the Black Tulip is closer to the matte one and only with the wet method of application it begins to play with color and shimmer.
Also in the case, the color seems almost black, but in fact it is smoky gray. Hue Lily – translucent with a pronounced shimmer.
Shadows are easy to apply and perfectly shaded. The light shade can be a little showered, when drawing it is necessary to be careful. The manufacturer promises durability for 6 hours – the way it is.
I bought for $ 15.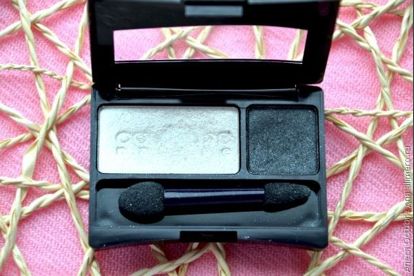 Benefits

– light texture
– do not crumble
– resistance corresponds to the declared
disadvantages

– light shade almost colorless
– in the case tones look much richer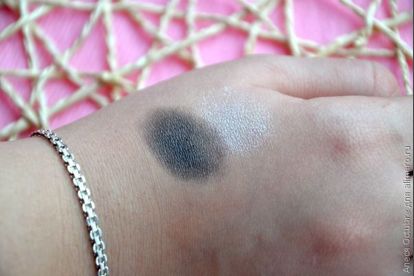 Useful tips

For deep and saturated color, you need to use only a wet method of application, otherwise the shades will be muted, no matter how many layers you put.