Girls, today I would like to share with you the secret of beautiful and even eyebrows. Every morning I paint my eyebrows, because I believe that even mascara can be neglected in makeup, but eyebrows are highlight – this is sacred!
I believe that the perfect eyebrows correctly make up the face and hide all the flaws of makeup. I'll tell you today about my assistant – Essense eyebrow set in shade 01 Natural Brunette Style.
Essense – inexpensive German cosmetics designed for youth audiences. They very often produce new seasonal thematic collections, but there is also a permanent one. My eyebrow set belongs to the permanent collection.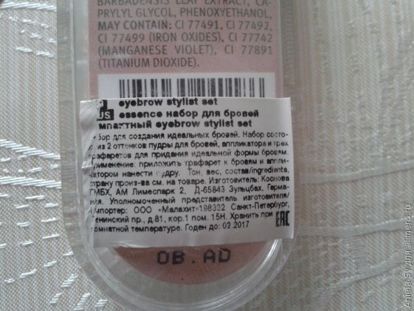 My eyebrow set is compactly packed. The set is a small plastic case with two shades of eye shadow, a small brush and eyebrow stencils in an amount of 3 pieces.
The plastic is transparent, so all components are visible. In order to get the shadows and everything else, you need to pull the lower right corner – and all the content will get. I do not think this is convenient, since it would be better for me if there was a hinged lid on top.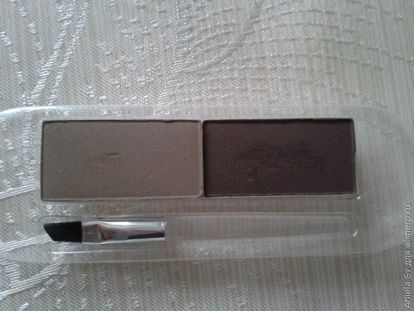 Included with the set is a small beveled brush and 3 stencils. The brush is very small, uncomfortable and tough, so I do not use it, but I bought a special eyebrow brush – this is how the shadows from the set are applied better.
Stencils of various shapes can be useful to those who are looking for the perfect shape for their eyebrows or who suffer from the lack of symmetry. I do not need stencils, so I also do not use them.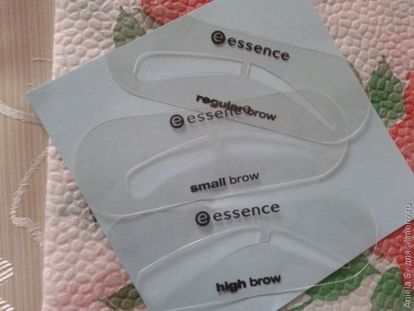 Now about shades. In a set of 2 shades – dark and light, which can be mixed with each other. I use only a dark shade, as my eyebrows are dark in themselves and do not need lightening. The dark shade is perfect for my eyebrows and does not look foreign.


Shadows are easily applied to the eyebrows, during the day do not dull, do not crumble and do not form bald spots. Eyebrows remain perfect throughout the day. I am pleased with the quality of the shadows. They are also very economical, since a small amount of product is required for one eyebrow.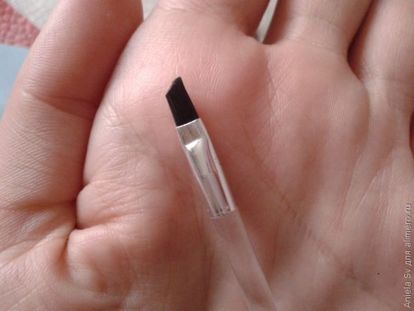 Summary
I advise everyone to try these eyebrow shadows, as they are of good quality and economical. Cost – 219 rubles without discount.
And what do you paint eyebrows?