Never had a special thickness or length of the eyelashes, as well as the hair. Once again, wandering through cosmetic stores, I saw a new product from Eveline. I used many products of this Polish company, therefore I paid attention to this tube.
The first thing on the package is the appointment of this serum. It can serve as a base for mascara, will restore the eyelashes and activates their enhanced growth.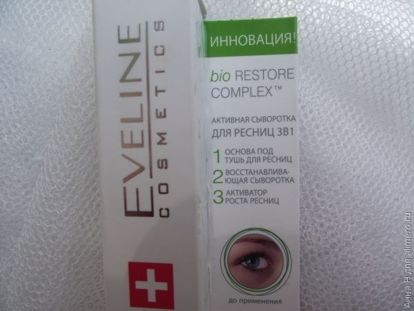 Naturally, for more successful sales, the manufacturer tried to indicate as many promises as possible on the packaging. For example, if you use the product for a month, your eyelashes will grow to decently, stop falling out completely and will be fortified from the very roots.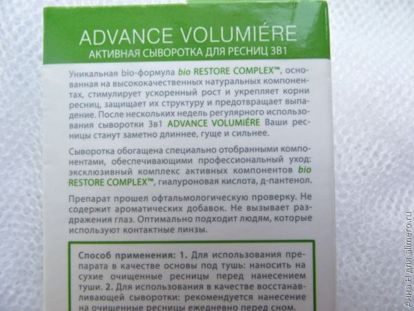 What did I get in practice
Serum consistency thick, white. The smell is pleasant, light. silicone brush. When applying just serum, then without using mascara, the eyelashes will be white at first, a little later, I do not detect it. Based on this, I believe that the serum is still absorbed into the eyelashes and something nourishes them.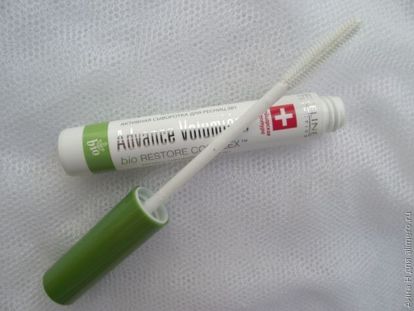 I have been using this cosmetic product for about a month now, I can say that my eyelashes have become a bit thicker and even slightly grown, which I was very surprised at, since I didn't hope for it at all.
When using the tool as a base for mascara, behaves great. Cilia slightly curled and fixed. So I have no chance to stain the eyelid.
The cost of serum 3 in 1 is about 36 UAH. or 150 rubles.
This product is not considered mandatory, but it has the right to life. If you do not naturally have long eyelashes and you want to improve their condition a little, I can safely recommend serum. As a base for mascara, it is lovely, and if you really want to treat eyelashes, I recommend using castor oil for the night.