As you have noticed, girls, I write mostly about things that are sore. One of my eternal problems is pedicure. It is difficult to even highlight something more sad in him. In the summer, all part of the foot and the fingers and nails and even the heel are affected. Well, what, let's talk?
Previously, toenails did not bother me at all. Grow and grow. I cut them, sometimes I paint them, and I mostly preferred closed shoes, even in summer. In my youth, acne is much more disturbing than the quality of a pedicure, so I lived for a while — I didn't feel like it.
At the dress rehearsal in the eleventh grade, one kind, but very awkward young man stepped on my big toe of his left foot. Barefoot left foot. Krosovkom. It was very painful, but then I had no time to think about it. Score medalists, graduation, introductory campaign … And the nail is not much worried. But then at one point he turned blue. This is like in a song about a grasshopper, but not greenish, but blue.
Attempt number one
I thought that in 3 seasons everything would work out, but it was not there! After a couple of months, the nail just fell off. It was not painful or unpleasant, there was only moral discomfort. For 3 seasons the nail has grown, but very unfortunate. When walking in narrow shoes I wanted to cry.
Not again, but again
The next summer, I pleased myself for the first time salon pedicure. I was invited by my friend to the wedding. How much it cost me, given the pedicure, dress, hairstyle and sandals – a separate story.
They made a complete set for me – they cleared calluses, natoptyshs, cut off the cuticle, soaked them, steamed feet. Although this is not the main thing. The main thing is that I have increased the French pedicure with acrylic.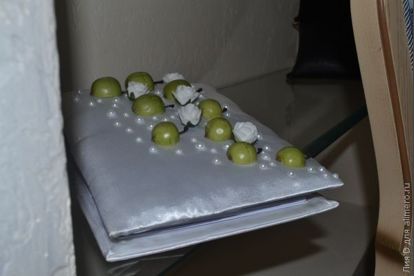 I looked at my feet for hours and could not see enough. The legs seemed to be 2 sizes smaller. Graceful, well-groomed, soft. And then the nails began to grow. I cut them off as best I could, but soon I had to say goodbye to them, because false nails and shoes are incompatible things.
The next summer was another wedding. And here is the new trouble with the legs – the blue nail is already on the other leg. I had to make a single building acrylic. It looked better than before, but the nail still stood out, not only in shape but also in thickness.
I hoped that during the winter he would come to his senses, but in vain. Half of the nail just crumbled just before the season of open shoes. I had to cover my nails with gel polish and build up the nail again, but this time with gel. The nail turned out to be an ideal form, this is what distinguishes it from the rest of the nomadic. But unlike acrylic, it is very thin.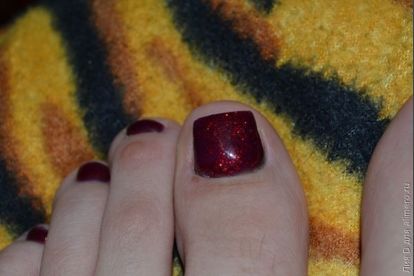 Of course, nothing compares to the salon pedicure, but there is not always time for it, much less money. Therefore, if there is no possibility, I replace it with a home one. I am not a master of all these things at all, and my hands have grown from the same place, from where my legs, so I do a pedicure using a primitive method.
one) Soaring in the foot bath. Oh, that thing! Honestly – great relaxation. Bulbashki and vibration – what could be better for tired legs?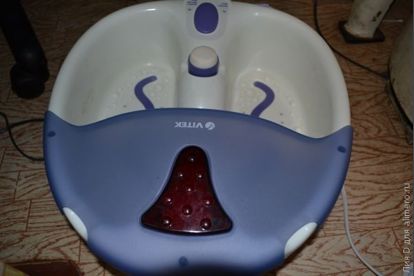 2) Clean the pumice stone. Specially bought myself a cleaner with a pen. These are used in salons. Very convenient – I recommend. After you can rub it with a brush or washcloth.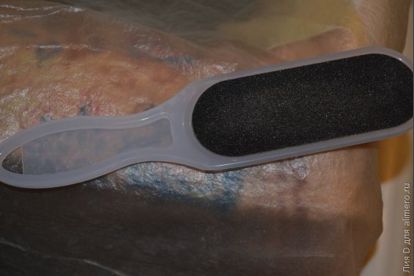 3) Smear everything that is. The skin of the legs is not very sensitive, so everything that is not suitable for the face and hands is suitable for it. Bought a cream – and it does not fit – feet endure. Be sure to smear with oils, palm kernel butter, liquid vitamins that are. If there is – glycerin is also suitable. But the easiest option to soothe the skin rubbed and exhausted – panthenol. We all have it, and the remedy is not only for burns.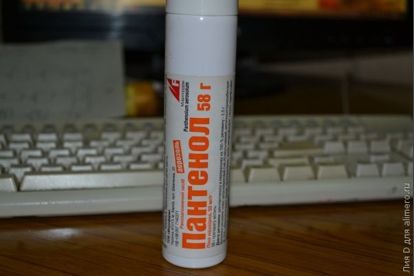 four) Rolling up. Of course, there are special socks for a pedicure, but we are not looking for easy ways. I put on plastic bags, and on top warm socks (you can do this with your hands, just replace your socks with gloves).
five) I go as long as possible. After that, wash off under the hot bed.
6) Brushing what's left under the nails, spilled tools.
As I have already said, it's better than a master foot, you won't do it yourself, but you'll be able to maintain the result. Here it is another my post about the legs and finished.
What tools do you use?