Today I would like to show you the Facefinity 3 In 1 foundation from Max Factor, a shade of 45 Warm Almond. The package says that this is a 3 in 1 tool: foundation, make-up base and concealer, also with SPF 20. I am skeptical about such promises, but here the cream has shown itself to be great.
Details below.
First about the packaging. The cream is packed in a glass bottle with a pump, the pump is locked by turning it counterclockwise, and for complete reliability, there is still a cover of transparent plastic on top, so the cream will not leak out of the bottle and will not be squeezed into the cosmetic bag.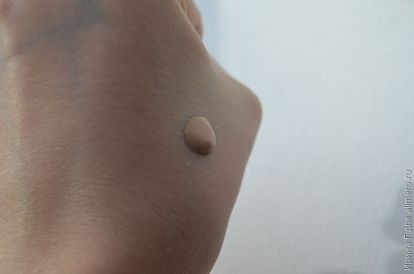 The texture is thickish, does not flow anywhere, retains its shape. This has its advantages – the cream is well layered, the coating can be sealed; and minuses – wrinkles and pores can remain unpainted, you need to distribute the cream quickly.
I applied it with both a brush and fingers, but with a brush a very dense coating is obtained. In addition, I can say that this particular cream should be applied gradually – first on the nose, shade, on one cheek, shade, chin, shade and so on. So the cream just does not harden, will fall without stains and other unpleasant surprises.
This is the case when the manufacturer has not deceived – the cream copes with all the declared functions: with it I forgot about the concealer, and the shadows began to hold onto the eyelids clearly better. The tonal itself mattes well, hides imperfections and evens out skin tone. It lasts a long time, even in the evening the coating looks quite nice.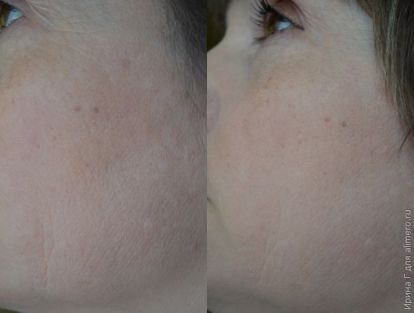 The time difference between the photos is one hour. The cream is absorbed, lay down and remains unchanged for at least 4 hours. After applying it turns a little yellow. This must be considered when choosing a tone. In the color picker there are seven shades for every taste.
Now about the negative. This foundation emphasizes peeling, so you need to moisturize the skin, pamper yourself with masks and periodically exfoliate for better effect. And for girls with oily skin, this cream is what the doctor prescribed.
The price of the foundation is about 700 rubles, but I managed to buy it for 400 shares.