Among my cosmetics there are those that I use irregularly or rarely. For example, I can paint my nails once every 2-3 months. But without a face tonic, I imagine this period of time with difficulty.
I use it every day. My skin is combined, so some areas, such as the forehead, nose, chin, require additional care.
Today I want to talk about my impressions of the use of tonic. Avon Perfect Skin by the company.
Matting Facial Toner Ideal Skin Avon solutions plus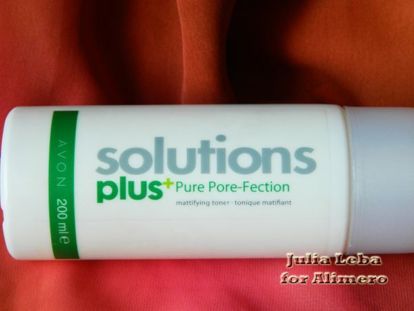 By purchasing it, after using the week, I immediately ordered another bottle – I really liked the effect. Perhaps, of all Avon products, I perfectly like only this tonic, one toilet water and two types of lipsticks.
The cost of this bottle is 235 rubles, the volume is 200 ml, the shelf life from the time of production is 3 years. The term of use after opening is not specified.
The inscription Made in Poland says that the product was made in Poland, while the bar code 505 is the United Kingdom.
From the composition of what seemed to me interesting: in the first place – water, in the second – alcohol. Also present is glycerin, PEG (9), salicylic acid, glycolic acid, camomile extract.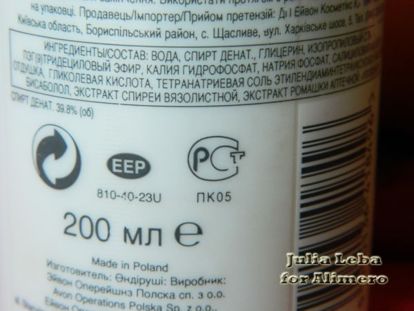 The inscription is located around the circumference of the bottle, so it is impossible to take a equally clear picture. However, the composition is read.
What the manufacturer says:
There are no promises with three boxes on the bottle, and it makes me happy, because it looks more believable. It is written only that the tonic reduces the release of fat and mattifies the skin. Suitable for daily use.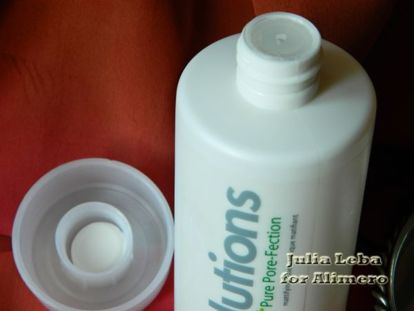 – gently tightens pores
– removes oily shine of the skin in problem areas
– does not overdry the skin too much
– has a pleasant tonic smell
– under its influence the skin becomes more sensitive to the effects of sunlight.
This is due to the alpha hydroxyl content. Therefore, the manufacturer encourages the use of sunscreen.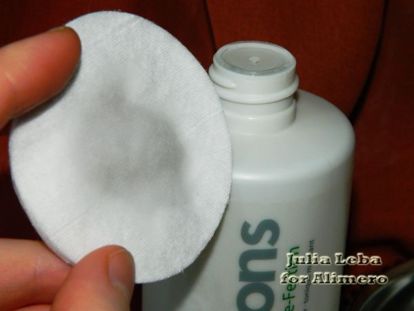 I have a frequent problem with tonics; they often don't suit me more than the other way around. Therefore, sometimes it is difficult to choose. I was completely satisfied with this tonic.
I was particularly pleased that, despite the alcohol content, it does not dry the skin. But thanks to him, it cleans it well.
In the summer, I use tonic 2-3 times more often, that is, I rub my face not only in the morning and before bedtime, but also during the day, so that there is no feeling of greasiness in problem areas. In this case, neither allergies nor peeling does not occur. Therefore, I close my eyes to his minus.
This tool is suitable for repeated use every day. I will definitely buy more.
What kind of tonics do you use?