I use Cosmetics Yves Rocher for a long time. The main reason for this consistency – good company marketers offering attractive gifts. This time I waited for a parcel with night samplers and a day cream package.
Uhanti-asphyxia facial mask – Anti-Agressions Mask. The mask, enriched with Moringa peptides, reduces free radical oxidative processes in the skin and limits the penetration of dust and impurities into the skin.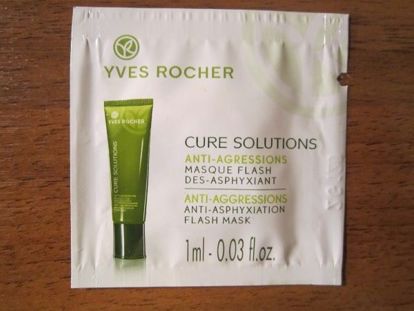 I did not understand, but imbued. Opened the probe, began to smear. The mask itself is transparent, and, unfortunately, it is very small in the sample box, only 1 ml, I tried to apply evenly, but the mask literally dried out a second later, a very thin layer.
I did not notice the effect, except that the skin has become a little more matte. Conclusion – saving on probes does not lead to good, I was offended, and I will not buy such a mask.
Night Cream Anti-wrinkles night care Series Lifting Bio, it is written that series with biolucer, restores collagen synthesis in the skin. Creams have a triple effect: smooth, protect, give shine.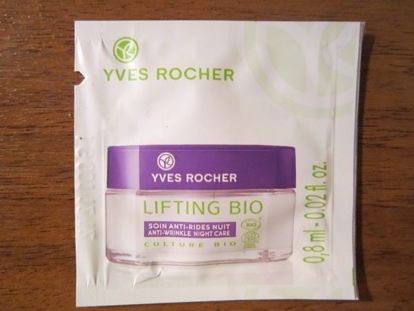 The sample is the same for 1 ml., But for a cream it is enough. The color is white, the structure is thick, the smell is pharmaceutical, not very pleasant. Like all night creams, this cream is greasy, after application for some reason it began to pinch the skin.
In the morning the skin is moisturized, softer, but very oily, I had to remove the remnants of the cream. In general, besides the flaws in the form of smell and tingling after application, I liked the effect, maybe I will order someday.
The first wrinkles regenerating night cream for skin Vegetable Inositol – Inositol Vegetal.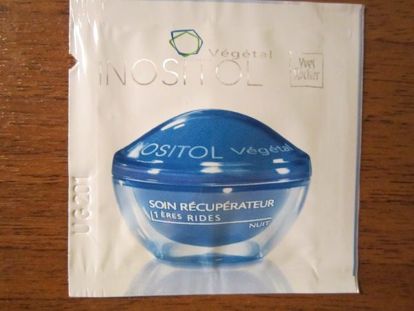 Regenerating skin cream after 30 years, contains three active ingredients of rice, there is something about peptides too and the rest is very clever and beautiful.
Peach color, the smell of alcohol first, then it becomes more pleasant. Easy to apply, not very greasy. My skin is not yet 30 years old, so I didn't notice any special anti-wrinkle treatment, the skin was soft, rested, and the excess cream had to be removed.
And the nail of our program – day cream with the effect of tanning Herbal Inositol – Inositol Vegetal.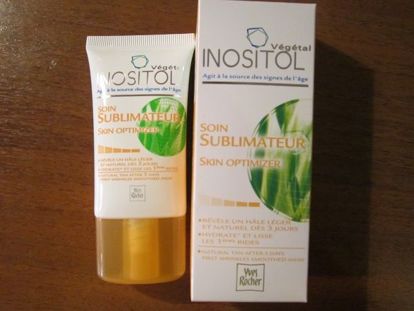 Care of daily use with a small dose of tanning moisturizes your skin and gives it a glow of a light, natural and perfectly even tan without spots, which gradually becomes more pronounced.
Pleasant smell, easy application, transparent texture, the cream would be perfect if after 3 days I did not find myself in a carrot-colored face.
In general, initially the idea was to correct my too pale and not always healthy complexion, to stop using foundation. They really can not use it, just to powder the shine, but the complexion … it's something.
Spots really aren't, but the face is very different in color from the neck and shoulders. In general, I didn't like it, I stopped using it, I returned to natural color after two days, even though it's good.