Some time ago, such a lip treatment as a resistant pigment or tint became popular. One of the most well-known brands is the Benefit brand, but similar funds have appeared in more budget brands. I did not want to buy red water for a thousand rubles, so I began my acquaintance with tints from the inexpensive company Essence.
In the store I chose a persistent fudge from the collection of Vampire's love, because it was a discount at that moment, and it cost me a hundred rubles.
Bright Tint Lip True Love

In the vampire collection Essence was two colors – extending to lilac and closer to fuchsia. I chose shade 02, which is closer to pink, called True Love.
My packaging has already been erased, before that there was a name and a company on it, nothing special. The size is small, like a normal lipstick. Sponzhik hides inside, it seems that the color is very dark, but it is not.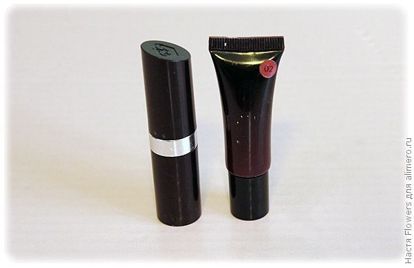 The tool itself is incredibly resistant. Once absorbed, it is very difficult to erase. But from this and a minus – if applied not neatly and slowly, then everything will harden in spots, therefore it is very important to quickly shade everything.
Advantages and disadvantages

Tint gives a natural effect of rich lips. The consistency is very light, like water, so the hair does not stick. The color as if eats into the lips and lasts until the evening, you can safely drink tea, eat lunch, the shade will remain in place.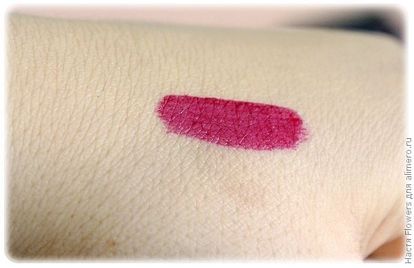 But if you miss the contour of the lips – then it is difficult to fix it, the color hardens very quickly. In addition, the tool dries my lips, so every day I try not to use it, although the effect is very, very like.
Use cases

Usually, tints are not only for the lips, but also for the cheeks. I tried to use True Love as a blush, it turns out very beautiful color, like a blush from the cold, but it is difficult to shade it beautifully.
As I wrote above, you need to do it quickly, otherwise you will get spots in the place where the colors were most. But sometimes I still add a drop of tinta to the liquid highlighter and apply this pigment on my cheeks.
On the lips, you can create various effects. The most common – light shade of natural lips. To do this, apply a dot of a few drops on the lips and rub them. The result is a very natural effect, as if you have nothing on your lips, but they are also berry.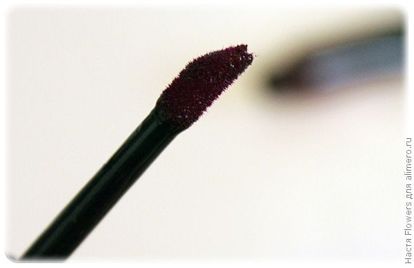 The second option is to use as a bright lipstick. To do this, you need to carefully draw all the lips with a sponge, then the color is incredibly saturated. You can even draw new lips and not be afraid that they will be erased.
findings

I am very glad that I tried this inexpensive tint. I really liked the durability, non-stickiness, brightness of color. I will continue to experiment with similar tools and will definitely get other shades. I don't know if tints differ in quality in different companies, but it seems to me that it's not much, just in color and price.
Did you use tints? I know that there are many similar products in Korean cosmetics, so it would be interesting to hear feedback if you used it.