Professional cosmetics are almost always of very good quality, and some products work wonders. Many people believe that such products are not suitable for daily use, but I already loved them so much that it was difficult for me to refuse them. Consider a few products:
Paint Pot (Painterly)


On the manufacturer's website, this product is declared as a shadow, but almost all the girls use it as a base under the shadow, and the consultants themselves advise it as a base.

Its texture resembles a very dense foundation. After application, it dries almost instantly. The eyelid becomes as if powdered. During the day, the base does not roll and the shadows keep it for a very long time, the color of the shadows becomes brighter and richer.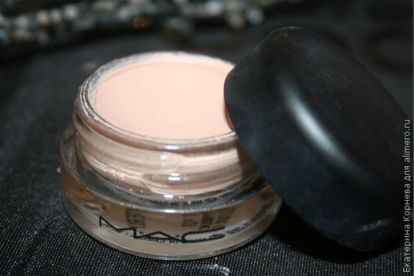 The volume of the base is small – only five grams, but it lasts a long time.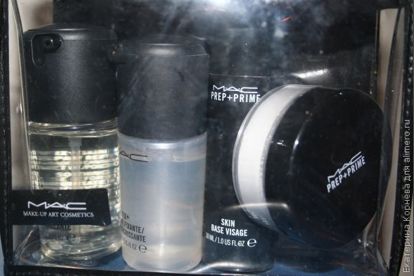 The kit includes:
1. M.A.C Cleanse off oil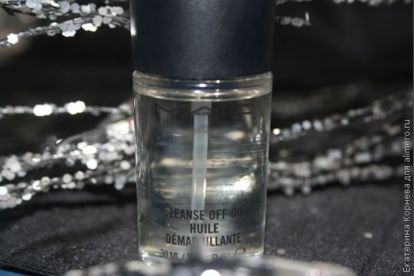 This is an oily makeup remover. I do not really like the products that do not need to be washed off, so I adapted myself to first apply a small amount to my eyes, and then wash it off with water.
It turns out that when it comes into contact with water, it starts to foam a little. Removes makeup well, even waterproof. After washing does not remain an oil film, which pleasantly pleases.
2. M.A.C Fix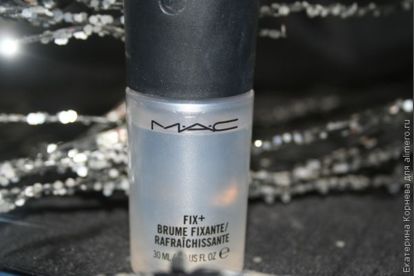 The tool is intended for fixing makeup. He has a good sprayer. The tool is evenly distributed over the entire face and, even if it falls on the mascara, it will not spread. Some spray it not immediately on the face, but on the brush for the foundation and even on the brush for the shadows.
I, unfortunately, have not yet tasted it. I use it extremely rarely, because I do not see much need. I think about trying it in combination with a brush, maybe then there will be a noticeable result. Of the minuses: it is very quickly consumed.
3. M.A.C PREP PRIME Skin base visage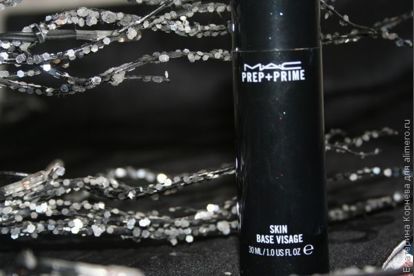 But I really like this tool. Wonderful base for foundation or powder. It seems to me that with him any tonal cream will change. It has a creamy texture, with small glitters that mattifies the skin well, soothes, and if there are peeling, it will make the foundation in these places lie flat.
It is clear that silicones are part of this product, otherwise it will not achieve such an effect and softness of the skin. For this reason alone, I try to use the base as rarely as possible, but after 6 months of use, 2-3 times a week, I did not notice the detrimental effect of these silicones on my skin.
4. Transparent powder PREP PRIME Finishing powder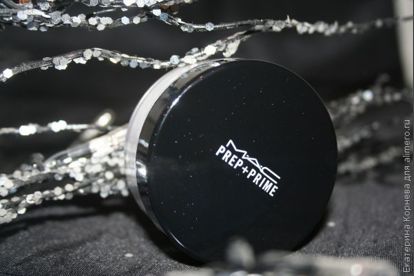 The first time I ran into a tool of this kind and was pleased. Powder resembles finely ground flour, but with feathering, there is no trace of white. The result is smooth, well-groomed skin.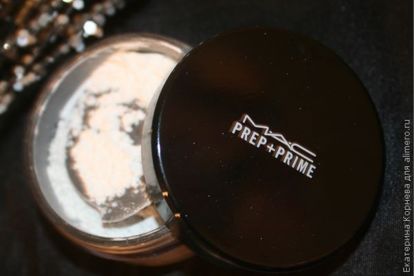 It perfectly captures the make-up of the face, mattes, permanently prevents the appearance of oily shine, slightly narrows the pores.
Often I use it without foundation cream, especially in summer, when I do not want to weight the skin. In this case, of course, it does not mask anything, but it gives the skin a gloss and well-groomed, matting it for a long time.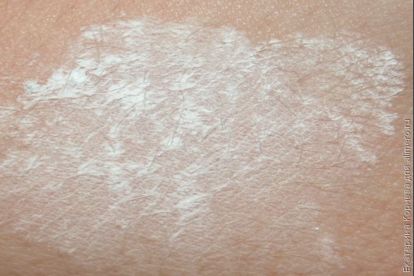 Thank you very much for your attention…