I decided to join you, lovely girls, to those who share the contents of their cosmetic bags and new finds. It is very interesting to read your reviews about those or other manufacturers of cosmetics and cosmetics. Today I want to share with you my impressions of hairspray, styling mousse and shampoo from Syoss.
Selection


My acquaintance with Syoss began with the fact that once guests came to us and it was necessary to get together for an hour to go and have fun together. Everything would be fine if I did not run out of hairspray and mousse for styling, which I constantly use together.
That evening I had to go without curls: I made a shell, which I pinned with a pretty crab. But the next day I went to the store to buy what was missing in my cosmetic bag: nail polish and hair mousse.
Looking through the store shelves, I wondered what to choose, and my eyes diverged from the number of beautiful bottles and colorful labels. Frankly, advertising played a big role in my choice. I went to the cashier with Syoss mousse and hairspray, and as a gift I was also given shampoo from this manufacturer.
My impressions


Enough time has passed since the purchase, so I can confidently share my impressions. They are quite positive, except for small nuances that may be purely individual. In general, I am satisfied with my choice and, if the manufacturer does not degrade the quality of the goods, I can determine the next time in the store more quickly, by choosing already proven means.
Syoss Color Guard Shampoo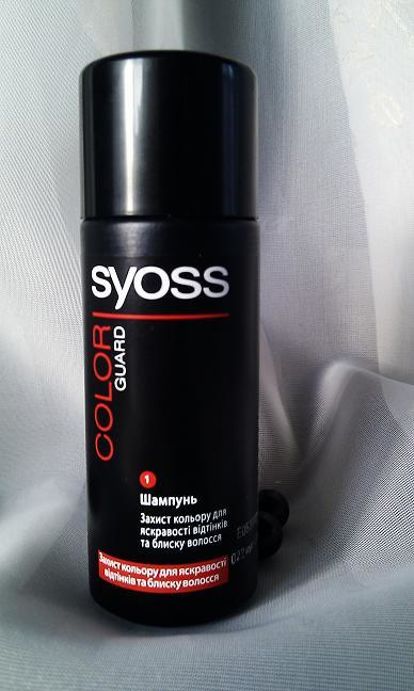 Shampoo intends for a colored and tinted hair. It helps to protect color and make hair shine.
I don't know how to protect the color, because now it's summer, the sun is ruthlessly warming here, not only the grass near the roads, but also the hair color is fading. With shine shampoo cope perfectly. For three days and three nights (like in a fairy tale), the hair does not lose its beautiful live shine, and only on the fourth day they begin to fade.
On a five-point system, I can give this shampoo a solid four, and in special moments of good mood I can add a plus sign to the four.
Mousse Strong Hold by Syoss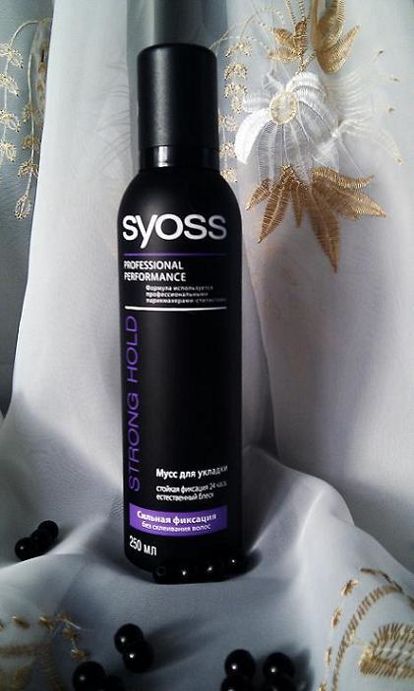 I chose a mousse for styling a strong hold. The manufacturer promised a fixation effect without gluing the hair and, I can confirm that the gluing of the hair did not happen.
I was very pleased with the moment stated by the manufacturer that the mousse is able to protect hair from hot air during blow-dry and the ease of combing wet hair. This is very important during styling, because besides beauty, you also need to think about the health of your hair.
We were pleased with the persistent fixation of the hair for 24 hours and the natural brilliance with which the mousse gave it.
Syoss Volume Lift Hairspray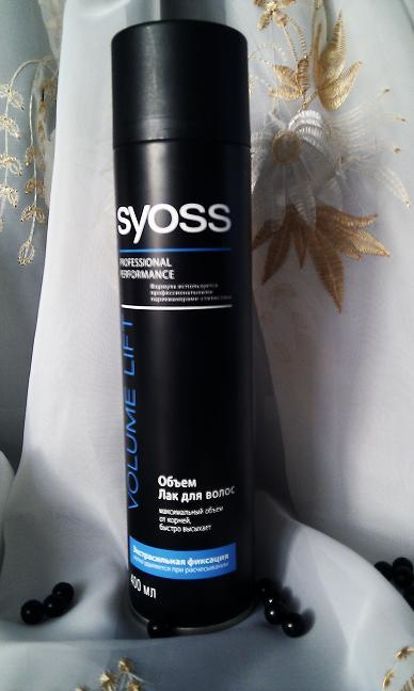 After the hair is washed, twisted and fixed with mousse for styling, it remains only to fix the final result of the hairstyle with the last chord of puff-puff. My choice was hairspray extra strong fixation with volume effect from the roots.
I liked the varnish that it does not weigh down the hair at all and dries quickly, does not glue the hair, but fixes each hair separately.
I consider it important in this varnish that its formula is capable of protecting hair from exposure to sunlight. Another plus is the preservation of hairstyles during wet weather. If it is possible to argue with the first plus (sun protection), since the result cannot be seen right away, then the varnish has passed a moisture test – we walked in the evening when the dew began to fall.
Another innovation – the lacquer is easily removed after combing. It is also a kind of minus, because sometimes you need to fix your hair and combing is not enough.
Where are without cons?
Among the minuses of styling mousse and hairspray is the characteristic smell that becomes recognizable in just a few steps to the person who used it (in this case to me). When will it be possible to finally use varnishes with fruit or other pleasant smells?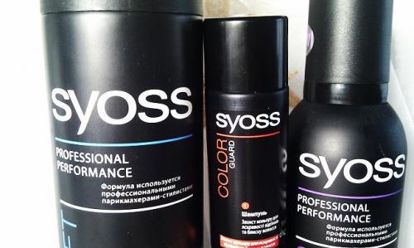 And yet … when you see the words on the formulas on the formulas that professional stylists use, it is hard to resist buying, even if you know deep down in your heart – this is just a manufacturer's advertising piece.