This topic is about a painful and very difficult topic for me – problem skin. From the age of 13, I have been fighting this unsuccessful war, although there are still some victories. Today I will talk about how to urgently improve the condition of my skin with practically improvised means.
In my post, I already described a little of my skin condition. From about 13 years old, my existence turned into hell, acne crawled all the time. The only thing I can say is that they were not large and bright scarlet, like many teenagers, for them they were mostly located on the cheeks near the ears and then moved to the back and shoulders. Everything was different for me – I was strewed with small, inflamed abscesses. When there were a lot of them, they turned my face into a pink, bumpy spot.
Once in camp I looked in the mirror and was really terrified – my face looked terrible. There are several reasons for this – I did not like to wash off cosmetics and I loved many, many, many cosmetics.
Then for 2 days I was saved by a solution of sea salt and water. I do not know his exact composition, but he really helped me.
Successful battle for beauty
The main warriors for my beauty already in the first year of the institute were Zener solution, a new, better-quality cosmetics and make-up remover. Yes, the skin has become significantly better, but a lot has already been missed, especially since I'm genetically predisposed to all the troubles on my face. My mom is over 40 – and she still suffers from scissors and wide pores.
Then began a period of desperate salvation. Masks, gels, lotions – I bought all this with wild quantities. In general, something came up, something did not. The effect was not bad anyway.
The next stage – the transition to natural remedies. I tried to make the most of the naturing substances – clay, cucumber, eggs, lemon, olive oil, etc. A little later, I used more interesting combinations – borax, essential oils, sea salt, base oils, butters. The main thing is not to overdo it – otherwise it will only get worse!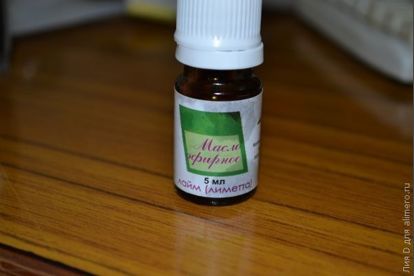 Now my skin is in a state of poor sadness – the move made itself felt. Because of the limited material condition, I can't afford much for now, but as soon as I get my first salary (God, how much I've already planned for it), I'll definitely go to the Lash store that I adore. Or someday I will steal from there everything that is there.
In the meantime, I struggle with the shortcomings of primitive means – I make a scrub from cheap day cream and sea salt – it turns out to be harsh, but I am just right.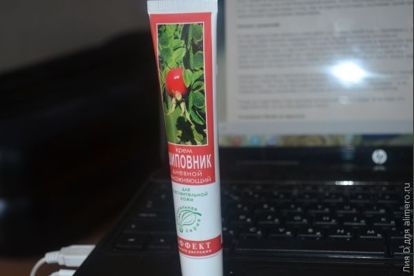 General tips – tested on yourself!
So first general tips that will help you.
1) Food Yes, yes, girls, no matter how we refuse, but the food has a great effect on the skin. The intestine is especially involved in this process. Accordingly, if you notice problems with your natural processes on the white horse – wait for the results, as they say on the face. What to do? Ideally, eat healthy food, but this is an ideal world – and we live in a real one. Therefore, we eat less fatty, salted, smoked. Do not eat chips, crackers, sweet soda. We limit sweet and coffee.
2) Smoking. This is understandable and so! In the 9th grade, I thought to try to smoke, so I was surrounded by a physiognomy so that my mother did not grieve. Especially near the lips – so my problem skin did a favor to my whole body for the future.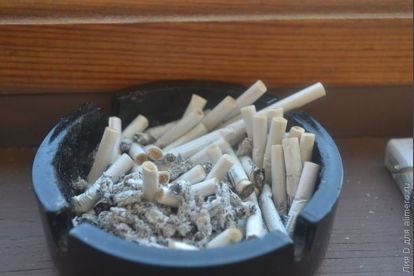 3) Disposable towels. I forgot about it for a long time, but now I cannot live without them – very comfortable and hygienic.
4) Deep make-up remover is 100%. Do not be lazy and the result will be visible, and most importantly in the morning you will stop seeing the panda in the mirror. We need to take a rule – sober, drunk, alive, dead, sleepy, tired – take off your makeup.
5) Masks, lotions, amenities-moisturizers – no comment 🙂
And now the main thing for which you have read all this number of letters, tired, probably, but the most delicious as always at the end.
Millions of thousands of times in my life this happened when, before an important speech, broadcast, event, any kind of abomination jumps out. Over the years of practice, I have developed several tools that suit me.
I warn you right away. For half a day you will never achieve the perfect result. That is, you need to accept this for granted. Most likely it only seems to you that behind acne nobody will see you.
Getting a rescue operation.
1) If this is the subcutaneous (painful vial under the skin without a purulent head) – the only advice is not to press! Believe me, I know for sure what will be worse. If the abscess can be removed gently and alcohol with a wen, this will not work. You can lightly scrape, but better not.
2) Remove the red. There are several options. For example, honey aspirin mask. We take warm honey, we push a few aspirin tablets in it – we put it on for 15 minutes. Effectively use 2 times a week, but even after the first use you will see the result. The Vizin eye drops will help to remove the redness locally. We drip on cotton wool and for 2 minutes in the freezer. We attach to trouble – we are happy with the result. Aloe can be used in the same way.
3) Antiseptics. I use what is – alcohol is mainly levometsitinovy, hydrogen peroxide, and now I will tell you the secret – aftershave gel. I use it instead of cream sometimes. Helps a lot.
4) Matting. I have oily skin on my forehead, nose and cheeks. Sometimes I wash my face with soap and cool water. There is an emergency-extra measure. If you need to make your face matte and you do not care what will happen next – you can take a chance. Secure makeup or baby powder – a little bit, or deodorant – also a little. Why did I say carefully – sometimes after such manipulations, grease wrenches come out.
5) Tone without fanaticism. Sometimes we really want to hide the flaw so much that we emphasize it even more. It is best to use a green concealer and ordinary foundation powder.
Here is such a big multi-letter post. Hope that is helpful. Share your comments in the comments – I will be grateful